GAA Director General Tom Ryan says his association would double down on its efforts to ensure protocol and safety should increased number of supporters be allowed to attend games in the near future.
Speaking at the Oireachtas Committee on Covid-19 Response this morning, a meeting that featured officials from the GAA, IRFU and FAI on the impact of the coronavirus pandemic on sport in Ireland, the GAA boss said that the association's mantra to date had been 'turn up, play and go home'.
And when asked how the GAA has dealt with the potential challenge of crowds congregating at games, Ryan said it hadn't been an issue so far but had no doubt his organisation would continue to lead the way if bigger attendances were allowed attend fixtures.
"When we returned to play, we started with club games and juvenile games so even allowing for restrictions there was always going to be a very small number," Ryan said.
"My own club had 200 people permitted at a game and after covering players and management that meant we could cover around 50 spectators.
"We certainly didn't encounter any inappropriate congregation at games so far.
"But if there are things we can do, like stewarding on the sideline to ensure appropriate distancing and after games, we will do it.
"So far we have been 'turn up, play the game, go home' but if an increase in supporters was being considered we would certainly continue that and double down on our efforts."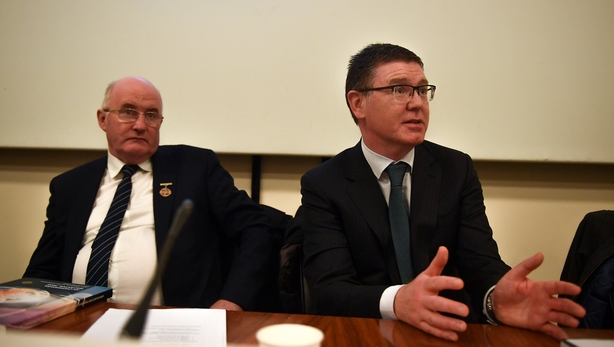 When asked about the prospect of increased crowds being allowed at games in the future, GAA president John Horan said that the association was liaising with colleagues on the national committee for return to sport.
"We are working specifically on different stadia and sizes," he said.
"There are a lot of factors to consider like access, capacity within the stadium and social distancing.
"But we will make a robust case and going forward we would hope to see an increase in attendances in games.
The president and Ryan's address was notably less dramatic than Philip Browne's contribution on behalf of the IRFU. Having previously focused on the negative impacts of the lockdown on the GAA, the pair struck a more collaborative and constructive tone.
Horan was asked if self-regulation and consultation with councils would be acceptable to the GAA if it meant bigger crowds could attend.
We need your consent to load this YouTube contentWe use YouTube to manage extra content that can set cookies on your device and collect data about your activity. Please review their details and accept them to load the content.Manage Preferences
"We are on the one island and whilst we are across two jurisdictions, we didn't want to leave one behind another," Horan stated.
"Ulster have regulated crowds of 400 at games and that has proven very positive with the council acting in a very responsible and trusting manner.
"If that responsibility was given to us at this stage in the 26 counties, we would carry it out.
"Ulster have put a limit of 400 at those venues (below) even though it is acceptable up there that those numbers could be greater.
"We are trying to keep our organisation together on that front and if they stretched crowd numbers further it might cause frustration in the 26 counties.
"But should self-regulation be permitted we could be well trusted to carry it out."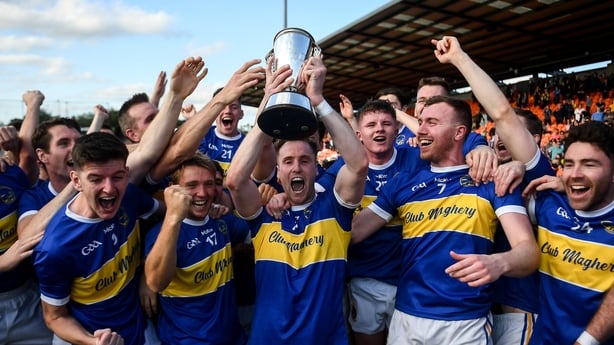 When asked if any case was linked to direct GAA activity, Horan replied that none of the evidence at hand pointed towards that.
"There have been incidents of Covid-19 among GAA membership and those were dealt with in different ways. Early some clubs shut down and there was a nervousness which many people had at the start.
"But I honestly feel, and we are confident that, while cases are being picked up in GAA membership, they are not from activity, in either playing and training areas."
Government funding of €40m was announced to help sporting organisations deal with the fall-out from the Covid pandemic for the three main field sports organisations – the FAI, the GAA and the IRFU,
In addition, a Resilience Fund of up to €10m has been established to support the National Governing Bodies of Sport, a Sports Club Resilience Fund of up to €15m to support clubs, and a Sports Restart and Renewal Fund of up to €5m.
GAA Director General Ryan added that the financial assistance had been gratefully received, was extremely important for his organisation, but added that further supplementation may be needed.
Listen to the RTÉ GAA Podcast at Apple Podcasts, Soundcloud, Spotify, or wherever you get your podcasts.