The Dublin senior football squad will reconvene tonight for the first time in over six months.
This is the week in which inter-county training resumes for all counties, with the focus now on the remaining two rounds of the Allianz League and the do-or-die championship.
Yes, the latter has been reduced to a winner-on-the-day format as the GAA authorities seek to have the competition completed in this year of the pandemic.
For Brian Fenton, it's not surprising that he is relishing the quest to win more silverware, no doubt hoping to keep up that record of having never lost a championship for the Dubs. Five All-Irelands and counting.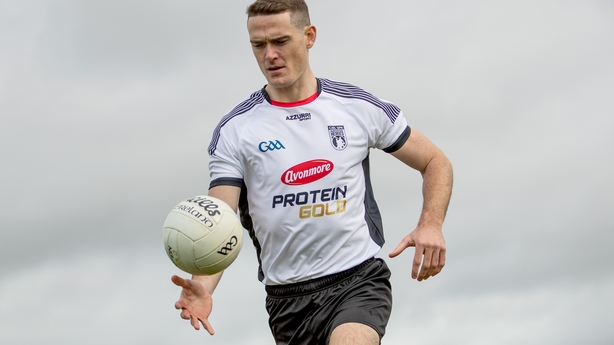 Speaking at a media event where he represented the GPA in their partnership with Avenmore Protein Gold, he said: "I'm really excited for it.
"It's so different. From my inter-county experience, I've been used to the league period, you've a club month in April, then it's prep for the summer.
"And that's been a routine calendar for the last few years. Years ago, there was straight knockout.
"That's the exciting thing from my point of view, for us that you could be sent to any stadium in Ireland potentially, you could be playing any team in Ireland that comes through the province, whatever team comes through the province, and it's just going to be straight knockout.
"Maybe in the Super 8s over the last few years, you might get away with a poor performance, or a poor result or whatever it is but that opportunity isn't there this year.
"So we're really going to have to be focused on every game, and every opposition because it's straight knockout."
After today's news that crowds will be allowed back to venues and the possibility that up to 5,000 could attend Croke Park later in the autumn, the Raheny clubman is now dreading the prospect of countless requests for tickets but adds that a limited attendance will do its best to add to the occasion.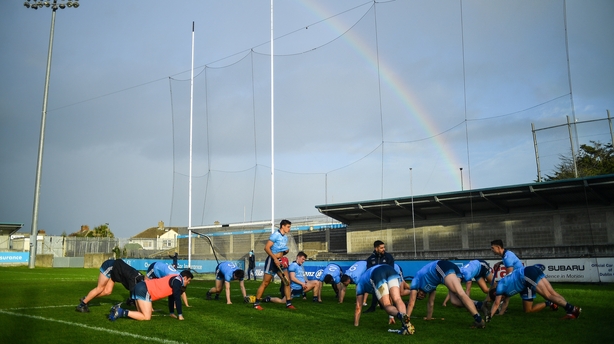 "I'm dreading the rush for tickets to be honest because people come out of the woodwork at the best of times for tickets, and that's with 82,000 people.
"I think no matter what, a crowd will add to the occasion. I think the crowd in the stadium will adapt and be as loud as possible.
"Even in the club games, there'd be 10 subs or whatever. If they're celebrating a score, you can still hear it. Maybe it's all relative but you can still hear it.
"We were playing Ballyboden (Dublin quarter-final) and I got turned over, all these subs, literally roaring. And that's the same feeling as an inter-county full stadium.
"I'm sure it'll be weird in many ways but I think it'll just add to it, and we won't know any difference."
In mentioning his club, Fenton paid tribute to Raheny and the Dublin county board for their handling of a positive Covid-19 case in their senior men's team earlier in the summer.
A Raheny player tested positive prior to the group clash with St Oliver Plunkett/Eoghan Ruadh in the Dublin senior championship. The game was rescheduled.
"People in the GAA took it upon themselves to make sure everything ran smoothly"
"Luckily, it was an isolated case in many ways," Fenton explained.
"I think it was the first in the Dublin club scene, particularly at senior level. But I think lads are very conscious at the time and a couple of them would have got tested.
"The county board and the GAA were fantastic and our club mentors, secretary and chairman, Covid officers were fantastic in terms of that. We were still classed as casual contacts so there was no massive panic at the time.
"Every club was amazing and had a Covid officer. People in the GAA took it upon themselves to make sure everything ran smoothly.
"These people put their hands up time and time again to do the temperature checks. We were lucky that our game was rescheduled.
"The case in question had a routine check. It would have been a lot worse if he was admitted to hospital. He had no symptoms, he was carrier and thankfully he kept fit and well. He did come back to play for us.".
We need your consent to load this rte-player contentWe use rte-player to manage extra content that can set cookies on your device and collect data about your activity. Please review their details and accept them to load the content.Manage Preferences