The London GAA board has finally got the green light to resume contact training and play their county championships.
While club championships have been in full swing in Ireland for the past couple of months, London officials had to wait for official approval from the UK Government before they could resume contact training and playing activities.
Up to yesterday evening clubs had been non-contact training, a situation that was far from ideal as the weeks passed without any games.
Word that approval would finally be sanctioned reached officials yesterday.
"Games will now hopefully return from 1 September," said London football manager Michael Maher.
"That will all be confirmed and the hope is that clubs can resume playing again soon.
"These have been very testing and uncertain times for all of us over here in London, other parts of England, Scotland and Wales as we waited to resume contact training and games.
"A lot of people who were here transferred back home to their clubs to play club football for summer and that was understandable.
"It was great news when it finally arrived that we can soon start our London championship, but the news has arrived very late.
"We are hoping to be back playing before long, but we will take it as it comes."
The hold up came as the UK Government deliberated over return to play approval for some sports.
On behalf of the London board the Connacht Council worked hard to restore contact training and playing activities and submitted a policy document to the Government a number of weeks ago.
But it was only yesterday that approval was sanctioned.
"The county board will now look at setting out a fixtures program and hopefully we can all have a good club season still," said Round Towers clubman Maher.
As regard's London's participation in the 2020 championships, the London manager says it's a case of wait and see.
Initially, London were due to host Roscommon at Ruislip in the Connacht opener at the start of May, but that game was postponed after Ireland, and later the UK, went into lockdown. 
"We have a great group of players and a great backroom staff," he stated.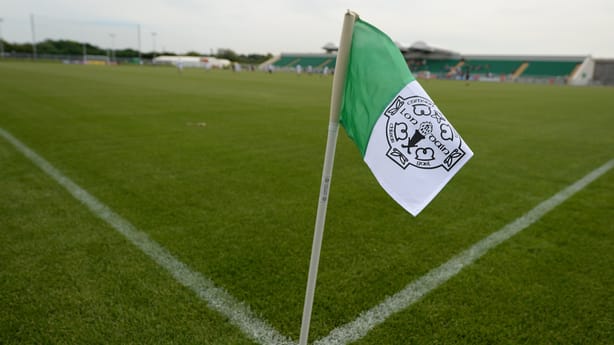 "While there were a lot of transfers back to Ireland this summer we only lost one player from the county squad as Ryan Jones moved back home to Tyrone to take up a teaching role – an opportunity that he had to take.
"The rest of the squad has stayed in contact and our backroom team has facilitated then with medical and rehab advice, where needed.
"As a whole, we have held a good open line of communication with the guys
"We are still in the All-Ireland championship, but it remains to be seen what we can manage with travel restrictions.
"All of that is still up in the air.
"But we are still in the competition - on paper."
Maher says the delay in resuming the London championships will have an effect on the London born youngsters who he had planned to develop for the county team.
Before the lockdown they had 13 native players in their squad, and Maher had just added two more from the under-17s panel before games stopped. 
London's previous two managers, Paul Coggins and Ciaran Deeley started that 'native' policy in earnest and Maher has been involved in providing structures for players aged 14 and upwards to make a breakthrough and keep developing all the way up the ladder. 
A member of Deely's backroom team in 2019, Maher, 32, is the second youngest manager in inter-county senior football, behind Wicklow's David Burke. 
"The London-born lads will have missed another year of club underage football and it will be very difficult for them to step up to senior anytime soon.
"I am anxious that we have to keep these guys involved but I do see a number of those youngsters committing to play soccer because they quite simply had games to play.
"For ourselves the green light to return to play GAA in London has come so late but we must make the most of it now."