Inter-county teams being asked to "step aside" in light of positive Covid-19 tests may not be practical in reality, says Oisin McConville. 
On Sunday, GAA president John Horan said that with a squeezed calendar this year in order to play out the 2020 championships, teams may have to forfeit their place in the event of an outbreak. 
"I think everybody getting involved in this will actually take on board and we will have protocols in place that if a county goes down, because of the narrow time frame in which we are running the competition, they will just have to step aside," Horan told RTÉ Radio 1's This Week. 
"There is an acceptance. If you go back to the 40s, Tipperary and Kilkenny were removed from the All-Ireland championships for a very good reason – the foot and mouth problem – and people accepted that."
However, speaking on Morning Ireland, the 2002 All-Ireland winner with Armagh can foresee issues with such a policy towards the business end of the season in particular. 
"I think one of the dangerous things in the statement that John Horan made is that a county found to have a Covid case will be asked to step aside," he said. "I'm not sure it's that practical. 
"If you think of the latter ends of the championship, you think of Dublin going for six in a row, they will be very reluctant to step aside. I think it encourages teams to hide Covid cases and that's certainly not what we want."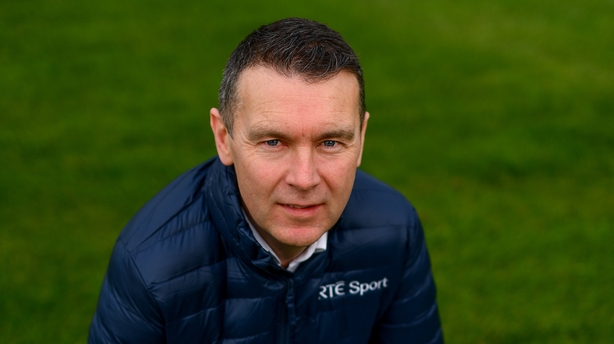 McConville insists it is "very important" that the championships do proceed and says the contribution of the GAA in such a difficult period cannot be underestimated. 
"It's been said over and over again that the GAA community has acted so well since the pandemic started, but sometimes that can sound quite patronising. It's much, much more than that. They have led the way in many ways. 
We want to make sure first and foremost that it's safe to play and safe to do so
"The fact that we are talking about a global pandemic, it's important that all of the people that have a vested interest do the right thing. 
"We want to make sure first and foremost that it's safe to play and safe to do so." 
Listen to the RTÉ GAA Podcast at Apple Podcasts, Soundcloud, Spotify, or wherever you get your podcasts.