Leading your club to a county championship is a privilege reserved for a precious few, but the experiences of Shelmaliers captain Simon Donohoe during the age of pandemic is one that will resonate with his fellow hurlers and footballers the length and breath of the country.
Shelmaliers inflicted a 3-18 to 3-11 defeat on Naomh Éanna at a deserted Wexford Park on Sunday afternoon to capture a second Wexford hurling crown in the club's history.
The black-and-amber could afford to rack up 15 wides and still win in a canter, with Seán Keane-Carroll, James Cash and the impressive Ross Banville all finding the back of the net against the Gorey club.
After the final whistle, Donohoe reflected on the disruption players had to contend with in recent months.
"It's been very strange," the corner-back told RTÉ Sport's Brian Carthy.
"We were training away, getting ready for league championships and the inter-county season was in full flow, and then all of a sudden everything was closed.
"You couldn't train. Just for people's mental health, that like to go to the gym, they like to get down to training, they mightn't meet people during the week, only the two nights they train and the match at the weekend.
"All of a sudden it was gone. Just the social aspect we lost for a couple of weeks or whatever it was.
"It was great to get back.
"When the GAA said we could get back playing matches with the club, we now have over three teams this year and before we usually had two, just from lads who wanted to get back hurling and wanted to get back socialising.
"You can see the lads are delighted, they're absolutely delighted.
"And for the people at home, I know they can't be here, but the supporters we have in the parish, I think that's after giving them a lift, young and old."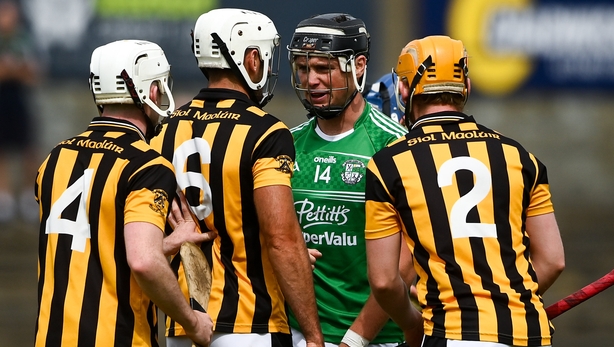 Lockdown life created major upheaval for some people, while for others the experience was one marked by minor inconveniences.
The Donohoe household was no different, with the routines of Simon and Jody Donohoe altering in rather different ways. The captain's brother lined up alongside side him at Wexford Park, contributing two points to Shelmaliers winning tally.
"We couldn't do a whole lot," the Waterford Institute of Technology alumnus admitted.
"I'm a farmer, so I got all my work done. It didn't effect me so much, as long as I kept my distance from people.
"But there were other lads in jobs. The brother, he was in Dublin working, and he had to come home and live in the house and work from home.
"He found it hard, just from working everyday in Dublin 9-5, going in meeting people, and all of a sudden he was back sitting in the sitting room with an office table and he'd no social interaction."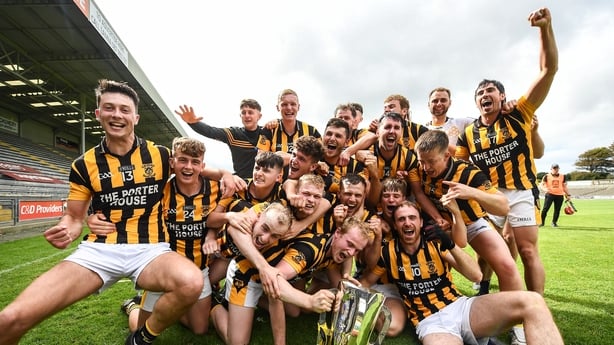 The Shelmaliers team may have lacked support during the game, but they'd been greeted and spurred on by their fans prior to throw-in.
"Everyone out there prides themselves on being from the parish," Donohoe declared.
"Coming in today, the roads were lined with all the supporters who couldn't get in today.
"Coming in over the bridge and out towards Castlebridge, there were people lining the road with flags, and there were children there shouting and screaming and wishing us the best of luck.
"We're after doing them justice now and winning, and giving them something to celebrate whenever this is all after calming down."
A county crown is cause for celebration, but not at the moment.
"We can't do a whole lot," Donohoe admitted.
"People's health is more important than a celebration.
"Whenever it calms down, then we'll celebrate.
"But at the moment, we'll go home, have a dinner as a group, and then we'll have to quieten it down because someone getting sick or losing a loved one is more important than a celebration for one night."
If the immediate revelry is decidedly muted for Shelmaliers, it could have a silver lining.
The club's dual stars are back in action against Kilanerin on Saturday in the football championship.