After the disappointment of last September's All-Ireland final loss to Galway, Ann Downey took time out to reflect. She had stepped down as coach of the Kilkenny seniors after guiding the county to four successive appearances on camogie's biggest day.
Disappointed no doubt that only one O'Duffy Cup was claimed in that time.
Speaking ahead of her participation in the AIB video series that tells the story of the GAA's Toughest Summer, the 12-time All-Ireland winner spoke about needing time to herself, heading down to Ballybunion where her sister lives and playing a few rounds of golf. Downey is no mean golfer.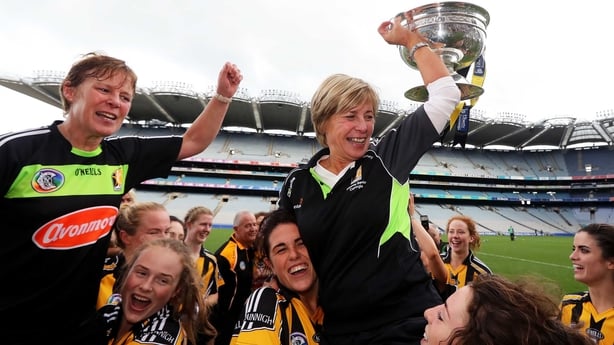 And then a call came to get back into management. Intermediate side St Pat's Ballyragget were looking for a manager of their men's side. Downey answered the call and it wasn't a case of going in cold.
"Obviously when your parish come knocking, I wasn't going to knock it on the head straight away," she said.
"I suppose I had been here a few months after the camogie finished and got bored looking at the television or Netflix. I thought long and hard about it. Once I had the team in place and I knew everyone was going to come in with me I was happy to say to the club we will give it a go.
"I would have said maybe when I was involved in the 2011 U21 team, a very youthful team at the time, that was my opportunity or maybe that was my chance.
"When it didn't come I have to say I was disappointed."
Of course, this has been a year like no other, owing to the coronavirus. But for the new manager and her backroom team it's about creating a positive environment of training and participation and the aim of getting Ballyragget back up to the senior ranks.
"I am relieved to be back hurling and I'm glad the lads have a place to come," she added.
"They can meet. Guys aren't as talkative as the girls. If they have an issue, the girls would always speak to someone or be happy to come to training and vent their anger of something that happened at work or problems at school. I think it is important that the lads are happy, that they are down training, that they have that get-out clause. It is not all work and go home or for the few weeks that we were in lockdown.
"Obviously, of course, my mindset has changed and my priority is to make senior next year.
"As I said before, it isn't easy in Kilkenny. Junior, intermediate and senior grades, there isn't that much difference between them. It is not easy to come down and go back up. It definitely will be competitive and hope the lads will be competitive but the priority is that we enjoy it and we come out safely. Get through this pandemic and look forward to the years ahead safely and with good health.
On the last weekend this month, Ballyragget take on Gowran in the opening round of the intermediate championship.
"They have a well-balanced, very good team and we know we'll have our hands full," was Downey's view on the task in hand.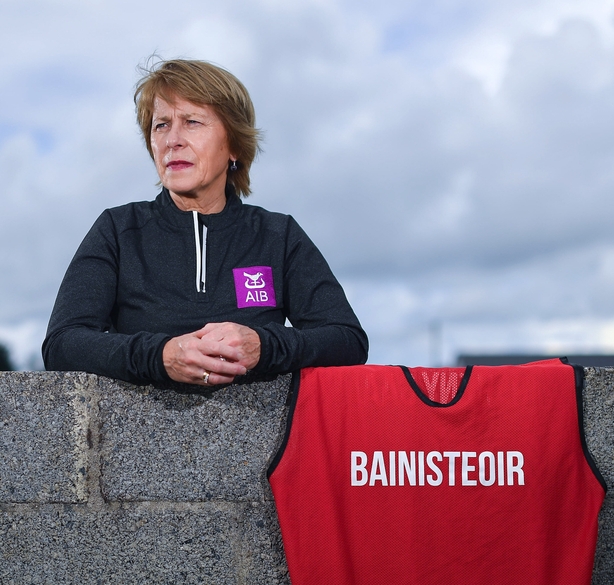 As a consequence of the latest Government decision regarding the management of outdoor events, no spectators will be allowed to watch. And while this is a downside, Downey is keen to accentuate the importance of games going ahead and welcomes new ways n which people can now watch the action.
"I'm disappointed for the supporters, but the club has always followed the guidelines that we have been receiving, right through the start of the pandemic. We'll be doing the same this time. We're disappointed for the supporters that they can't attend. When people talk about 200 tickets, they automatically thought that that's 100 for the club. They didn't realise that at the end of the day, it was probably only 50 tickets left to give to supporters.
"We're happy, and I think the lads are happy that we can still go down and train and still play a match. I would hate to see a lockdown. Look at the bright side – we're still playing games, be it that our spectators are not able to follow us. But I think through social media, a lot of the games are going live. So people are still in contact and can still get the games which is a big plus. But the bigger plus is that we're there at all, because the games are going ahead."
Like so many in the GAA, Downey speaks passionately about the importance of the club, and took exception to a view put forward by Cork manager Paudie Murray that the inter-county camogie season should have been run off first in this year of years.
"I think it's important you have many camogie players playing the game. Your club comes first. I always said that to the girls when I was involved with the county. Your club comes first. You can't play county unless you have a club. For those that won't make county the club is important re one's mental health. You can meet up and I know having spoken to the girls they really enjoy been back with the club.
"My own opinion is that I don't think the championships will go ahead, unless there is a reversal in the numbers getting Covid"
"In Kilkenny, you would have 30 or so camogie players playing in August or September. Are you expecting those not involved to hang around after all we've been through until the autumn before they can play.
"Camogie taking the same line as the GAA is correct."
As to whether we'll have an inter-county season at all in 2020, Downey would be willing to forsake it for the general well-being and health of the nation.
"My own opinion is that I don't think the championships will go ahead, unless there is a reversal in the numbers getting Covid.
"Wouldn't you love to be able to play hurling next year, with no concerns around the virus and passing it on? I think it's so important. I don't really think the youth realise how dangerous this virus is. They were of the mindset that it was only attacking the older generation.
"I've listened to a few interviews this morning from young people that still haven't recovered. I know a girl that was on my county panel years ago and she still hasn't gone back to work. And she got it in April. The fatigue and the tiredness.
"Wouldn't you take your health over a game for the sake of a year? That's my take on it to be quite honest."