Jack McCaffrey's connection with Clontarf actually has its roots over 137km up the road in Scotstown, Co Monaghan.
That was the birthplace of his grandfather Michael McCaffrey, who played for Scotstown before moving to Dublin where he initially became involved with Clanna Gael Fontenoy in Ringsend.
He later settled on the coast of north Co Dublin after getting married.
Michael's son Noel was a key part of Clontarf for decades, and he passed the torch on to Jack, who keeps the flame burning today.
McCaffrey is undoubtedly the poster boy for a club that's grown exponentially since the days his dad and grandfather were pulling on their boots.
Clontarf's membership has swelled in the last 15 years, with particular growth among female players.
The club has invested time and energy nurturing academies, building relationships with other sporting organisations in the area and figuring out how best to keep hold of teenage players who tend to drift away from sport in the years approaching adulthood. And now they are reaping the rewards.
At the heart of it all is Jack - the perfect role model.
"I remember his first game at senior level," Clontarf's 34-year-old chairperson Stephen McGinn tells RTÉ Sport.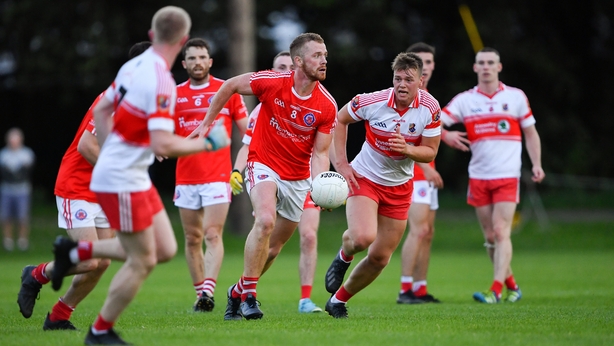 "We were playing against Whitehall in a championship game. There were lads there in their late 30s who were still hanging on, playing a bit of senior, and they were just as excited as the kids who'd watch Jack.
"Everyone in the club knew he was something special from a very young age. I guarantee you there were adult players there hanging on to make sure they could say they had played with him.
"He's a once in a generation kind of club player.
"I know Jack says he loves the club a lot but the club loves him as well. He bends over backwards to do a lot of things for people in the club, whether there's a fundraiser on or if there's teams getting medals or anything like that, he is excellent.
"He's a really nice person. We're obviously very, very proud of him. We love nothing more than seeing him with the red jersey on. It's always a thrill."
Clontarf will be seeing a lot more of their star man now that's walked away from inter-county action with Dublin.
He missed last week's Dublin's SFC clash against Whitehall Colmcille with a hamstring problem but has been pushing hard in training to recover. He should feature in Saturday night's mouthwatering meeting with neighbours and Dublin aristocracy St Vincent's at Parnell Park [live on RTÉ 2, 7.30pm].
"You could send a message out to a team and you'll get a response back saying, 'I can't play I'm at a regatta'. You just don't get that in a lot of places!"
The winners of that game will progress from Group 3 with reigning county champions Ballyboden St Enda's so the stakes are high on the big stage.
Last year Clontarf were beaten in the quarter-finals by Kilmacud Crokes - McCaffrey was sent off early in the second half - but Saturday is one to savour, says McGinn.
His father served as the club chairman in the 80s, and Stephen himself - who's still playing - has witnessed major changes.
"I started as chairman at the end of 2018 so my time is just about up, I'm finished in October. The year I was born my dad was chairman - 1985, '86 he was chairman. It was a smaller club when he took over. He didn't tell me all the bad things you have to do! He kept that quiet.
"It all starts in the nursery. When I was in the nursery there was about 30 of us. Now it's over 400. The last 15, 20 years it's shot up completely. Having a nursery in an enclosed, safe space, a fun environment, the word of mouth spreads I suppose. It's a good place to introduce your kids to sport."
Clontarf is pockmarked by soccer pitches, tennis courts and cricket fields. Sailing and rugby are popular too in an area blessed with plenty of outdoor amenities.
The key to Clontarf's development has been their ability to adapt to those attractions rather than compete with them.
"We've a good relationship with the clubs in the area," McGinn adds.
"We're not working against each other. We have good communication between ourselves and the rugby and soccer clubs. There'd be a huge crossover. Tennis is massive in Clontarf, cricket is massive, sailing.
"You could send a message out to a team and you'll get a response back saying, 'I can't play I'm at a regatta'. You just don't get that in a lot of places! We have a different set of challenges.
"We tend to work well with the other clubs and I think that's part of the success because kids don't feel they're being pulled or they have to make a choice. If someone wants to play GAA they'll play GAA, but as long as they're doing something we tend to be happy enough.
"We have a huge crossover in members. A lot of people who'd either be on our club executive or coaching with us would also be coaching at the rugby club, they'd coach at the soccer club so it makes sense to talk to each other. Clontarf is quite a small area. It has a bit of a parish feel to it."
Then there's the enormous success of the girls and ladies sections.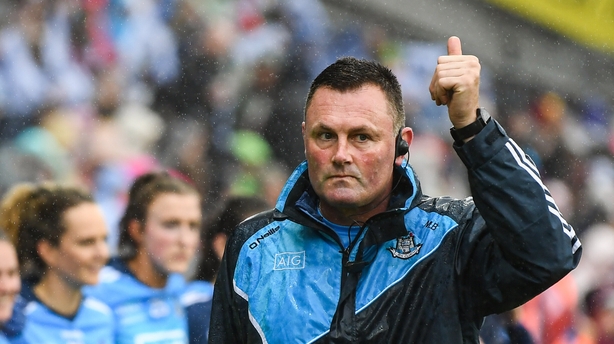 Clontarf have one of the strongest set-ups around, and it's positively fed into a structure that's been well built from the foundations up.
"That's probably the massive success story of the club - the hurlers going senior and the growth in the ladies side," reflects McGinn.
"We've gone from I would say, 85% to 15% - boys to girls - to now, it's nearly 50-50 all the way up.
"Again, that goes back to the nursery. We have a girls' nursery [first established in 2010] that trains alongside the boys' nursery. It's just that environment that they're in. It's really grown.
"In about 2012, 2013, we had a look at our model, our player retention model, what we were doing to make sure we developed players. We started to bring senior players down to work with the kids' teams. That would have been [Dublin ladies senior manager] Mick Bohan's brainchild. It was a major success.
"Young players were seeing the club idols ahead of them and it got a bit of buy-in from the senior lads as well. When it came to the awkward ages of 14, 15, 16, where you 'd see a lot of dropout, they were sticking with it."
They'll all be tuned in to the action from Parnell Park tonight, hoping their men's side can bloody the nose of the big gun next door and assert their status even more as a coming force.
As McGinn concludes: "St Vincent's are one of the iconic clubs in Dublin. Why wouldn't you want the chance to play against them in Parnell Park?"
Watch Ballymun Kickhams v Thomas Davis (5.30pm) and Clontarf v St Vincent's (7.30pm) live on RTÉ2 and the RTÉ Player this Saturday