In the end, the maths may not add up for certain counties to take part in this year's inter-county championship.
That's the view of Kevin McStay. And on the back of some sobering predictions from a few county chairmen as to where finances will be come the end of the year, McStay's assessment only adds to the fear that the house of cards could come crumbling down.
On this day last week, the Government took the decision to keep the numbers at outdoor events to a maximum of 200. Last Friday saw counties Kildare, Laois and Offaly forced into general lockdown again as a result of a surge in coronavirus cases. All sporting action was suspended for two weeks.
In County Clare, six members of Cratloe GAA have tested postive for the virus and their club committments, for now, have been curtailed.
"It's very much a dynamic and fluid situation at the moment regarding coronavirus, and as of now it would be a toss-up if we get a inter-county series this year," McStay outlined on 2fm's Game On.
Kevin McStay analysed the chances of the Championship being played as planned this year when speaking to @GameOn2FM this evening #RTEgaa pic.twitter.com/jK5TW7tMNr

— RTÉ GAA (@RTEgaa) August 11, 2020
In further elucidating his opinion, The Sunday Game analyst added: "We are now entering a very strange period. I started off being quite negative about the prospect but as the weeks went by I got more confident, especially when the club scene got up and running. Now, with the latest developments, the lockdown in the three counties does make it difficult.
"I won't say it's on a knife-edge, but the last week or two doesn't bode well.
"We'll do very well to get the club scene out of the way and see where we are then.
"The wisest of wise owls John Prenty (Connacht secretary) - a long-time administrator in the GAA who doesn't miss too many bounces of the ball - said that this thing could be 50-50. You would have to take notice then.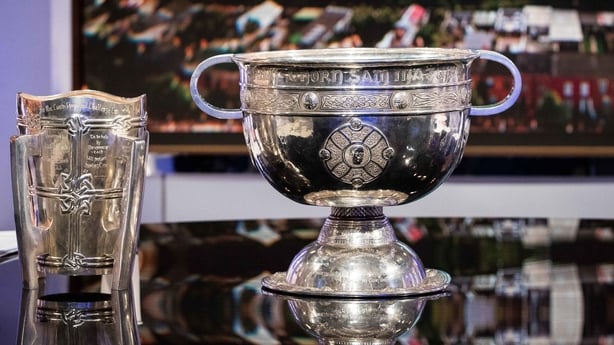 Because of crowd restrictions, the cash flow for county boards has been greatly reduced in 2020. Some stark choices may have to be made, says the former Roscommon boss.
"Take Leitrim for example, they'd be spending for three matches - two National League and one championship, more than likely. They'd be spending a lot of money to play three matches - like a lot of other counties.
"Gate receipts for club matches in an average county would be around €200,000-€250,000 per year. Counties won't get within an asses roar of that this year - not breaking even for its championship matches. And then you have to pay for sanitisation and all the protocols.
"A county board may sit down and say 'this isn't going to work for us.' A waste of very scarce financial resources.
"We'll take our hit for 2020 and all going well we'll be back up on the horse for 2021.
"Big calls will have to be made."