Limerick chairman John Cregan says his board has to accept the logic behind the Government's decision not to ease crowd restrictions as they cannot control how larger numbers of supporters will travel to games – or where they assemble beforehand.
Throughout the country, cash-strapped clubs and county boards have been left with a loaves and fishes scenario as ground capacities remain at just 200.
This comes after the Government chose to further delay moving to Phase 4 of the roadmap, which would have seen increasing numbers permitted at outdoor gatherings to 500.
This policy will not now be revisited until 31 August at the earliest and Cregan admits some surprise at the news, citing that all reports had pointed towards an easing of those restrictions.
The failure to allow bigger crowds will continue to have a significant impact on GAA club fixtures and finances in the coming weeks as championships verge towards the business end of competition and public interest increases.
With that in mind Limerick GAA would have pushed to stage as many club games at the 45,000-capacity LIT Gaelic Grounds as possible. And Cregan said that an increase in attendance would have helped his board considerably, in terms of facilitating more fans and helping with finances,
But he feels that few could argue with the logic offered by NPHET and the Government yesterday evening.
"In one way I'm surprised because it had been so widely reported that the restrictions would be lifted and usually that's what comes to pass when you see the news being reported in so many various places," he said.
"But having listened to the explanations, there is no way we can argue with the logic behind it simply because we cannot control what people do on their way to games.
"I guess you have to look at the logic of it," he states.
"The medical experts say the decision was taken due to fears over how bigger numbers would or might travel to games together, how they might congregate outside grounds before games.
"Here is the bottom line – for all the confidence we have dealing with crowds inside a stadium or field we would have absolutely no control whatsoever over how people travelled to games, who they went with, or where they gathered beforehand.
"We have to accept that there are genuine fears there from the experts, from those who we take advice from.
"A crowd of 500 would bring bigger challenges and bigger responsibility. To-date, I feel we, in the GAA, have met all those challenges as they have arisen but we would have no influence on the method of travel that supporters use or who they would choose to meet with before games.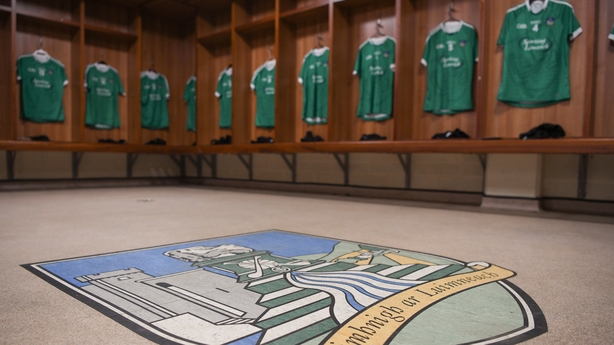 "We can only control the controllables," he added.
"We will continue to do the work we are doing. Please God we might be in a position to be able to lift restrictions at the end of August and that, at least, would be a huge help to us as it would mean that we could get more people in for the business end of the club championships."
Cregan says that much of the disappointment that bigger crowds will not be allowed stems from the diligent approach county boards have taken since the games re-started.
"It's very simple in my eyes. Bring people into a game and we can control their movement, how few come into a venue and where they sit, We can also ensure they are socially distant and they use sanitiser and that there is no handling of cash at the gate. We have shown that we can bring small numbers in and look after them safely. I think across the country we have done all that, proven we can do all that.
"And with the potential easing of restrictions, that was something we looked forward to dealing with and we would need finance to keep us going as well.
"So, with all that in mind yesterday's news was tough to take."
In this regard, any potential easing of restrictions at the end of August would be welcomed by Cregan's board - and others all over the country.
In 2019, €1.4 million was spent on Limerick team expenses covering the county senior, U20 and minor hurlers and footballers. This incorporated travel, food, medical and gear expenses, among others costs.
With the senior hurlers enjoying a big profile, Limerick's county championship games currently attract a higher level of public interest and the final could draw up to 10,000, depending on the pairing. Their hurling decider is fixed for 27 September and the hope is restrictions could be eased by then.
Looking ahead Cregan added: "Hopefully there will be inter-county football and hurling championships, but these competitions do not come cheaply.
"We want to give our teams the best possible chances so we have to give them as much resources as we can. We have seen a huge dip in attendances and finances this year so that will be another challenge. But for now we continue to hope that things will improve and that people stay safe."