GAA President John Horan has called upon the association's members not to despair after the Government this evening confirmed it would once again delay moving to Phase 4 of the easing of Covid-19 restrictions.
The number of people allowed to attend outdoor events such as GAA matches will remain capped at 200 for at least another three weeks.
This comes despite the GAA advocating for greater numbers being allowed to attend matches in its bigger stadia.
"We don't want our members becoming too despondent or disheartened," Horan told the GAA website.
"What's important is that we have the games back and we keep them back and we continue to be vigilant and show leadership.
"This isn't going as fast as we want but we're still moving in the right direction.
"We made a strong case to both the Government and NPHET around the use of our bigger stadia for crowds of up to 400 excluding the players.
"But, obviously, with the numbers turning in the last few days they felt they couldn't acede to our request and we have to respect that decision."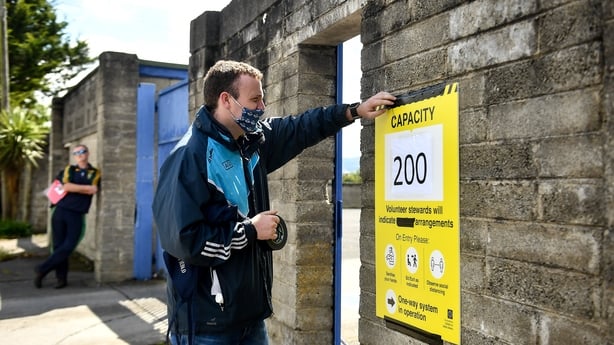 To-date, almost four million health questionnaires have been filled out by GAA members going to training and matches.
Horan says that the focus is on creating an awareness in both society and the GAA community that the virus is still prevalent.
"I'd like to compliment the clubs and our volunteer leadership for all they've done and encourage people that if they suspect they have a case to come forward and be tested," he said.
"It's important we treat people with respect and support if they are diagnosed with Covid-19. There should be no stigma whatsoever attached to this illness.
"We all have to keep doing the right things and hopefully things will turn for us in three weeks' time and we'll then be able to get more people to attend games.
"But the most important thing is that we don't lose what we've gotten back so far. The playing of games and people being able to go training."