Wexford hurling manager Davy Fitzgerald feels the lockdown period did offer people an opportunity to self-reflect but was also keen to help his players bridge the mental challenges of the past few months.
Speaking to RTÉ Radio One's Saturday Sport after being among the select few able to attend the Wexford hurling championship match between Rathnure and Glynn-Barntown, the former Clare boss expressed delight at being able to watch a match first-hand again.
"That bit of time for a bit of reflection was no harm I think for everybody out there," he said of the lockdown period.
"Just in general to look at yourself and look at how you deal with life and things like that. So maybe it wasn't a bad thing and it's fantastic to be able to come to a game or co-commentate as I was doing and see it.
"So I'm just delighted to be back out and seeing a game of hurling again."
In his managerial remit, Fitzgerald said the psychological side of dealing with his panel of players was paramount during the lockdown.
"The mental aspect of this thing was more than anyone would realise and I think it was very important for us and our backroom staff to stay in touch with one another and keep the lads going," he said.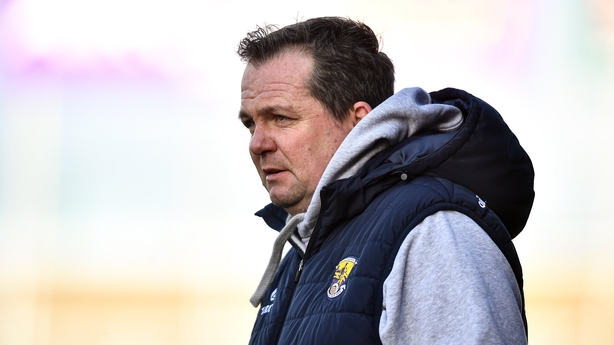 "We had loads of different things which we'll keep to ourselves that we did and I think it's very important.
"I totally, totally understand and my sympathies would go out to anyone who has been affected by the virus.
"But there is another aspect as well, with people having to cope with being locked up and not being able to go out and not being able to do X, Y or Z.
"It's been a trying time for a lot of people so to try and understand everything is very important.
"Certainly, I would feel there were a lot of players [who] didn't know what they were at and they needed that bit of help which I think is very important."
Referencing his own personal health amid the pandemic, he added: "Naturally, you would worry a small bit but at the same time, it's my decision to be at matches, it's my decision to be down training my club team.
"I totally take my responsibility myself so I'm not looking for anyone else to blame for anything. I'm big enough to take my own decisions and I think we all have to do that, instead of saying 'we should do this' or 'we shouldn't do this'. If you're afraid of something then you stay away from it.
"The only thing I'd like to see is just groups of people acting responsibly. That's all I'd like to see. We don't need stupid stuff happening. Just be responsible and do as many of the right things as possible to keep as many people as healthy as possible."
Fitzgerald also pointed out that in his view, individual decisions on whether to return to playing should be in the hands of each player and that no pressure should come from elsewhere.
"As a manager of a team, I will not put one bit of pressure on anyone to play hurling in these times. If they want to play, great. And if they don't, then that's no bother whatsoever."