This weekend sees the start of the Brooks Galway Senior Hurling Championship.
For one club, it's the beginning of a quest to end a 36-year wait for a county title. The club in question is Castlegar, situated just outside the City of the Tribes.
In 1980, the club became the first from Galway, and indeed from the province of Connacht, to taste All-Ireland success.
Central to that achievement were the Connolly dynasty - seven brothers - John, Joe, Pádraig, Michael, Tom, Gerry and Murt, all part of the squad.
Heady days indeed and months later it was Joe Connolly who gave that iconic speech from the steps of the Hogan Stand as Liam MacCarthy, for the first time since 1923, made its way across the Shannon.
"Great people have died since then," says Castlegar chairman Tom Coyne just days out from the start of this year's quest for the Tom Callinan Cup.
Speaking to RTÉ Sport, Coyne is only well aware that Castlegar have had a great history and lead the county roll of honour, with 17 titles. Yet there is a growing belief that recent success at underage level can bring about a return of glory days in the senior ranks.
"A team from Galway is well capable, in any given year, of winning the All-Ireland. So that's the standard"
"We have always had good minor, Under-21 and Junior A sides in recent years - it's just that we have not been able to deliver at senior level," said Coyne.
"We even have produced very skillful sides at Under-15 and Under-16, so there is a conveyor belt of sorts.
"We really believe we are getting close again thanks to our underage work. I think we have reasonably good senior side this year but it has taken us a long time to blend that youth and experience.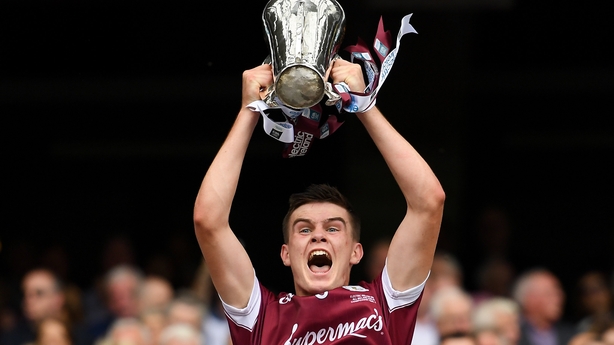 "We have a lot of minor and Under-21 Galway players on the team, including Seán Neary who was All-Ireland minor-winning captain in 2018. Ger Farragher and Donal Barry did play for the Galway seniors."
This evening at Pearse Stadium, Castlegar begin their 2020 campaign against St Thomas' - the champions for the last two years. Games against Sarsfields and Portumna will follow.
It's a very competitive group and between them the quartet have amassed 34 county titles and eight victories at All-Ireland level.
Castlegar led the way and the others followed.
Crucially, Coyne points to a very "competitive Galway championship" as to why his club have had difficulty in breaking through again.
"Since we won the All-Ireland, five teams from the county have gone on to win the title. A team from Galway is well capable, in any given year, of winning the All-Ireland. So that's the standard.
"Inside the county, great clubs like Turloughmore, Ardrahan, Kiltormor and Killimordaly are waiting as long as us to break through at senior again."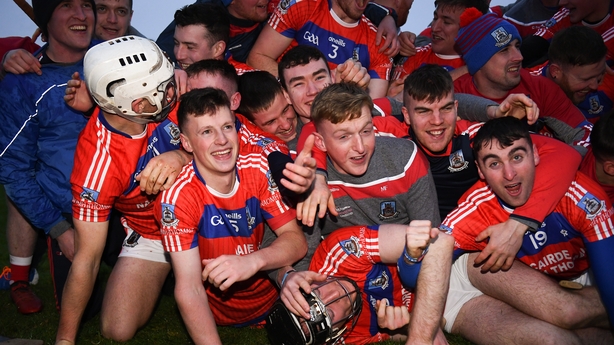 And what of St Thomas'? Well it seems that "everybody is raring to go", according to selector Claude Geoghegan, who also spoke to RTÉ Sport.
"Everyone is fit for selection. A big bonus for us is having the county lads training with us - the likes of Éanna Burke, David Burke, Fintan Burke. Our squad is settled. We can't wait to get going again.
Geoghegan is well aware of the perception that Thomas's are favourites to top the group, based on their exploits of the last two years.
Assessing their other opponents, he added: "There's a lot of history in that group. Castlegar's history, especially, is strong even though they haven't been as successful at senior in recent years. Their strength in numbers is starting to tell again.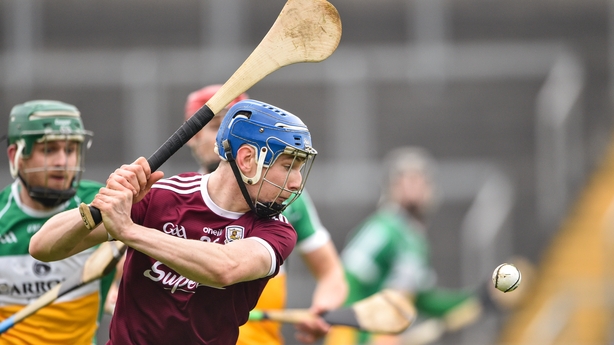 "Sarsfields will be a lot stronger this year than last year.
"When it came to the business end of the championship in 2019, Joseph Cooney was in Australia and his younger brother Kevin got injured.
"Kevin is trying to break back into the Galway panel now and they have a younger brother John, who was a minor last year and looks a real prospect. Expect to see him on the senior panel in a year or two. He's a very similar player to Joseph in terms of athleticism and skill.
"Portumna are transitioning this year - a lot of their household names have retired - the likes of Damien Hayes and Ollie Canning.
"They'll be an unknown quantity in some ways, but they still have county stars like Joe Canning, Jack Canning and Ronan O'Meara to call on."
Listen to the RTÉ GAA Podcast at Apple Podcasts, Soundcloud, Spotify, or wherever you get your podcasts.