Following five frenetic years playing with the most successful side in men's Gaelic football history, Ciarán Kilkenny was one player who embraced the break in play due to the coronavirus.
The six-time All-Ireland winner – he was also on the Dublin side that won the title in 2013, ahead of the historic five-in-a-row from 2015-2019 – has just turned 27, yet Kilkenny felt he should take advantage of the downtime to rest his body and recharge for what might eventually come in this year of the pandemic. 
Five months on and finally a sense of normality is beginning to return to the sporting world, and while Kilkenny is back on club duty with Castleknock for the start of the Dublin Championship, the All-Star forward is looking forward to renewing an old acquaintance later in the year. 
Like many of his inter-county team-mates, Kilkenny was coached by new Dublin manager Dessie Farrell from under-13 through to the under-21 set-up, ahead of breaking into the senior side. 
And now, following the departure of the all-conquering Jim Gavin, Kilkenny will once again team up with his former mentor as a new era in Dublin football begins. 
Farrell's tenure was halted before it really began earlier in the year as a result of the coronavirus, but now with a championship to look forward to in October – albeit a shortened version - the new man at the helm will finally get his chance to stamp his mark on this Dublin side. 
And Kilkenny admits that the players are excited to begin the new era alongside their old coach.
"It's something that we are all very excited about," said Kilkenny, speaking to RTÉ Sport.
"He has been very energetic since he has come in. He would have coached a lot of guys from under-13s. 
"My age group, 1993, he would have coached all of us from under-13s all the way up, minor, under-21s, we had that strong bond and relationship with Dessie. 
"So it is very exciting now that we have the opportunity as adults to have Dessie as our manager.
"He has been communicating with Zoom calls and WhatsApp, so we're just keeping in touch, and while we're back at the clubs now, we will take it up from where it was as soon as the club campaign is over."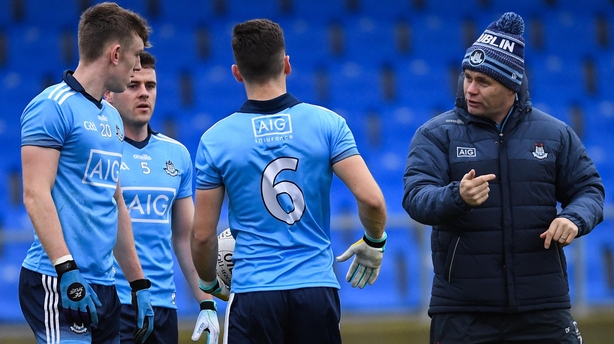 Shortened format, knockout football, it's all a bonus for Kilkenny who is just thankful to be back playing football, admitting that it has brought out his inner child, as he prepares for an autumn and winter season like no other. 
The club championship was given priority as the sports fields around the country gradually began to open, ahead of the 2020 championship, with Dublin beginning their Leinster campaign with an encounter with Westmeath on the weekend of 7-8 November. 
"It's something to be really excited about. To even have something to plan for and to look forward to has been amazing, because through the heat of lockdown, no one knew what was going to happen.
"You're down at the Kellogg's Cul Camps there this morning and the ground is nice and fast, the weather's good, you just want to go out and play. The kid in you wants to come out and play.
"I'm really looking forward to that and the opportunity to get the jersey on again."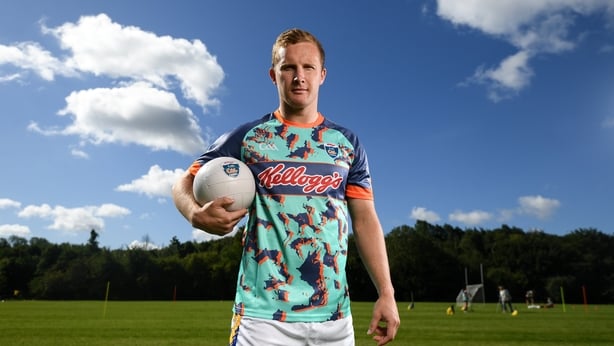 And that uncertainty at the start of the Covid-19 threat allowed Kilkenny to take a step back for the first time in many years, as he took time to relax, cycle, play golf and "rest my bones", which he believes will stand him in good stead for the return to play. 
"At one stage, with the uncertainty of at all, I just thought that I won't get this opportunity to rest and recover and rejuvenate.
"So I took the mindset that I was just going to relax, I was going to do nice things, I was going to rest my bones.
"I mightn't get this opportunity again, games are going to come thick and fast. So I took a three- or four-week break where I just did nothing. I did a bit of cycling, I played a bit of golf, I did things that I didn't necessarily have the opportunity to do in the summer previous to that.
"I feel refreshed now and I'm looking forward to all the games that are to come.
"Mentally and physically, I feel in a great place. It's a great opportunity for a lot of us guys who've been fortunate to play the business-end of the season, that we have the time now to rest and recover. It just gives you time to reset yourself and go at things again."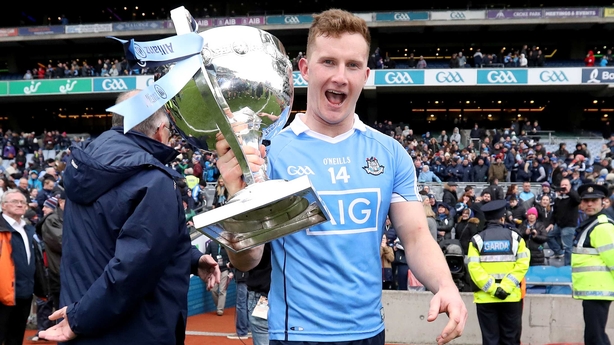 And while the entire nation, with the exception of the Westmeath faithful perhaps, may expect Dublin to power through their Leinster opener, Kilkenny would not be drawn into what might be waiting for his side beyond the provincial competition, insisting anything can happen, and that they are taking it one game at a time. 
"It is the same as any championship, in a sense that you have to be so prepared and ready for each game. As in sport and life, you just have to take what is in front of you, prepare for that, and take each step as it comes. 
"So first game in the championship is against Westmeath – and I'm not even thinking about that at the moment – but when the club season is over, your 100% focus is on Westmeath and taking each game as it comes.
"And that is the beauty of sport, you don't know what is coming around the corner or what is going to happen on the day, so you just have to give all your energy to Westmeath and any team that you are going to play."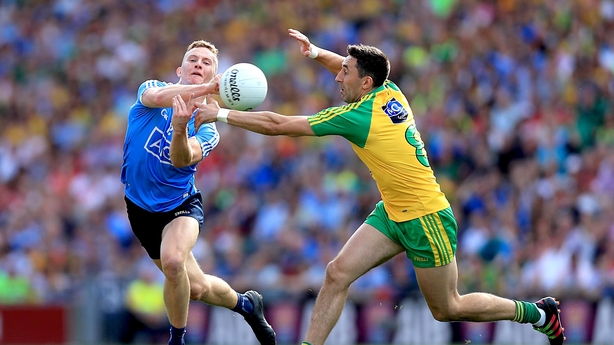 Should Dublin get through Leinster - one game at a time, of course – the champions of Ulster will be waiting to take a pop at the perennial champions. 
And while that Ulster Championship is expected to be a lot more competitive that the Leinster counterpart, the northern team that emerges may appear more primed for an all-or-nothing semi-final. 
But while Kilkenny accepted the hypothetical proposal, he remained resolute to his approach to the championship with Westmeath taking all the outward attention, at least.
"Hypothetically yes, but, Westmeath is the first game.
"And everyone is going to be ready for games and that is the thing, you don't know where every team is because it is so long since everyone has played a competitive game together that you can't really gauge how other teams are performing or what kind of level they are at. 
"And that is a kind of exciting element to it, that you don't know where everyone is, and everyone has to prepare the best that they can and see where they are.
"You try to get through the first game and then take the second hurdle after that."