TJ Reid has more on his mind than most inter-county players.
At the moment he's delighted just to be back training and playing challenge games with Ballyhale and is looking forward to a championship match against Tullaroan in two weeks' time.
When the Kilkenny club action is over, it's straight into the Leinster Senior Hurling Championship and, all going well, an All-Ireland final on 13 December, five days before his wedding to fiancée Niamh.
That there's no prospect of a replay, with games finishing on the day, is a small blessing.
All this, of course, is Covid-19-dependent.
The latest figures from health authorities show an increase in cases across the country, a rise that was expected due to the easing of restrictions but has also led to the Government pressing pause on the plan to move to the final phase of the roadmap.
Couldn't think of a happier place @BallyhaleGAA pic.twitter.com/FpE1TOX5y9

— TJ Reid (@_tjreid) July 16, 2020
The fear now is that a second wave would undo all the good work done to this point and result in 'closed for business' signs going up around the country again.
Reid is a business owner, TJ Reid Health and Fitness, and had to shut up shop in mid-March, the prospect of going through all that again is barely worth thinking about.
He estimates he has lost "20-30%" of members.
Reid, a seven-time All-Ireland winner with Kilkenny, can see first-hand the damage the shutdown did and urges people to take responsibility.
"It is difficult and obviously when you have a business or when you employ people you look at things a little bit differently," the 32-year-old tells RTÉ Sport.
"We have to stay open and if the Government decide to close things again an awful lot of places will be a ghost town because small rural areas have only redeveloped since the motorway took things away.
"They are only getting back to normality. There were small community shops.
"Ballyhale put in recently a community tea room, that was buzzing, there was a bit of life in the village, it was starting to come around, a [pharmacy] opened as well.
PE & GAA Skills All Ireland Final day 🐱 And what a performance it was with Joey & Pádraig 😅 The first time wearing the Kilkenny jersey this year and it's June 😅 Enjoyed the last 3 months of training with the kids nationwide via Facebook live. We'll all be back hurling soon. pic.twitter.com/Hfozv792WV

— TJ Reid (@_tjreid) June 17, 2020
"Unfortunately people are going to be affected by it, doesn't matter what we do, people are going to pick up this virus, but [we have] to have a solution for it and to adapt to it and to be able to work around it.
"For the economy, if things do close again it will drive people the wrong way and especially for us.
"For me, people having that confidence of going back into the environment [is important], not having that anxiety over your head, thinking about the Covid."
Last weekend a number of club games around the country were cancelled due to coronavirus concerns and Reid is aware of the stories of house parties and socialising outside the guidelines. This is what threatens his livelihood.
He said: "I think [the issue of people flouting coronavirus prevention guidelines] has to be addressed, if people get the opportunity to go, they will, unfortunately.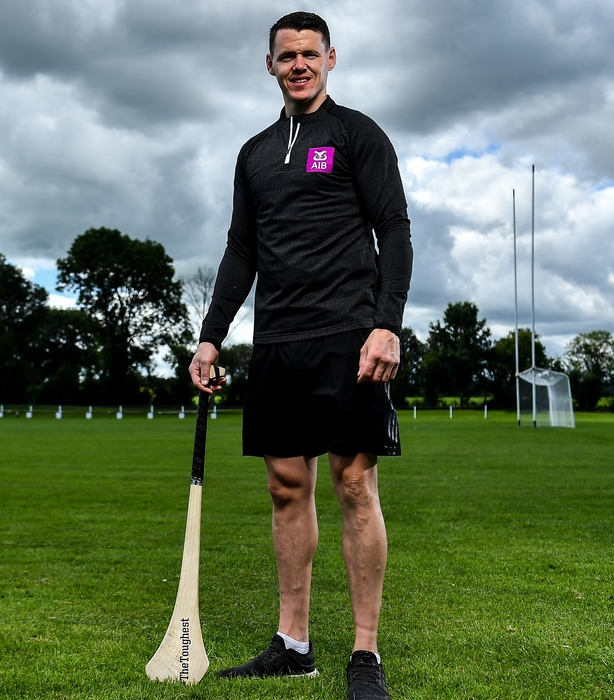 "[I urge] common sense, and be responsible for your own actions and do as much as you can to try and prevent the curve from going up because if it does go up, the Government will slow things back down again because they are trying to protect their own front line people.
"Then obviously it [trickles] down to small businesses, and pubs and restaurants and nightclubs.
"I'm in the industry and if things go backwards, well, unfortunately, we'll have to make the decision to close again and that's not an easy decision to make because I spent three years building this business
"It takes hours and time and commitment and work and passion and when we closed the doors back in March I didn't know will I have a business when it reopened because members were gone.
"I'm after losing probably 20-30% of my membership due to Covid and that's a financial loss and it's not an easy one to take because I've 13,000 square foot gym facility and big rent and big rates to pay.
"We are doing our best and all businesses around there have spent money getting the doors reopened and doing as much as we can to give people the confidence to come back in, and to get back out into the open air and to get back to a normal life."
The Toughest Summer, in collaboration with award-winning documentary maker Ross Whitaker, will air weekly, every Thursday at 1pm, on YouTube with Episode One following legendary Ballyhale Shamrocks and Kilkenny hurler TJ Reid as he shares his own experience of these past testing months.
The final feature length documentary will air on RTÉ 1 in late August.