Dublin forward Ciarán Kilkenny admits that he was sad to see team-mate Jack McCaffrey call time on his inter-county career, however, he believes that the Clontarf man's departure, combined with a challenging county championship, will bring additional competition for places on the team ahead of this year's championship.
With 11 All-Ireland titles between them, both Kilkenny and McCaffrey proved instrumental as the Dubs dominated the last decade, completing the historic five-in-a-row last September by beating Kerry after a replay.
Castleknock native Kilkenny is looking forward to another season in blue under new manager Dessie Farrell, however, McCaffrey decided to call time on a sterling career for the Jacks, despite being only 26 years old.
"You'll miss his personality, his energy, his charisma, his leadership around the group," said Kilkenny, speaking to RTÉ Sport. "But it's his decision and you have to respect his decision."
Kilkenny believes that McCaffrey's exit will allow others to battle it out for his place on the starting XV, while he also feels that the door will be left open for the 2015 Footballer of the Year, who was named man of the match in both the 2018 and 2019 All-Ireland finals, should he wish to reverse his decision to retire.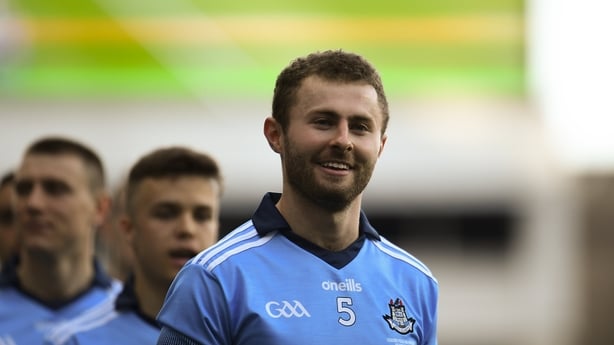 "It is just another opportunity for someone else to put their hand up for a position within the team.
"I wish him the best of luck, and Dessie [Farrell] has an open-door policy, so if he was to change his mind, he is always welcomed back."
And while Kilkenny will, no doubt, prove a major player for the Dubs as they look to secure their sixth title in a row, his sole focus is currently with club, as Castleknock get set to compete in this year's 2020 Dublin championship.
The west Dublin side are in a tough group alongside rivals St Oliver Plunketts, Raheny and Kilmacud Crokes, and Kilkenny is expecting the competition to prove as challenging as ever. He also believes the nature of this year's campaign will give fringe players a chance to shine and force their way into the Dublin squad.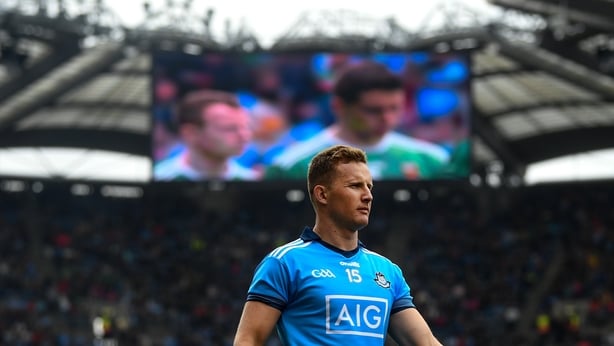 The 2020 season for both club and county has been hugely affected by the ongoing coronavirus pandemic, however, the nature of the reworked calendar sees club taking priority over the coming months ahead of the inter-county championship that has been delayed until October.
"Everyone is buzzing," admitted Kilkenny, when speaking at the prospect of playing competitive football again, and knowing that there will be at least three games to play at club level.
If they're performing well with the club and they play well, the great thing about Dessie and the management is they have an open-door policy
"There are so many different games going on that it is a great opportunity for anyone with aspirations of playing for Dublin to showcase their skills and be recognised, and have the opportunity to come in, put their hand up and create that competitive environment that you want to be involved in.
"Everyone's kind of starting from a clean slate as well so everyone has the opportunity now.
"If they're performing well with the club and they play well, the great thing about Dessie and the management is they have an open-door policy.
"If you're performing well with the club, you'll get the opportunity to come in with the Dublin team and put your hand up for a place as well - which will create a competitive environment. It's great to have that."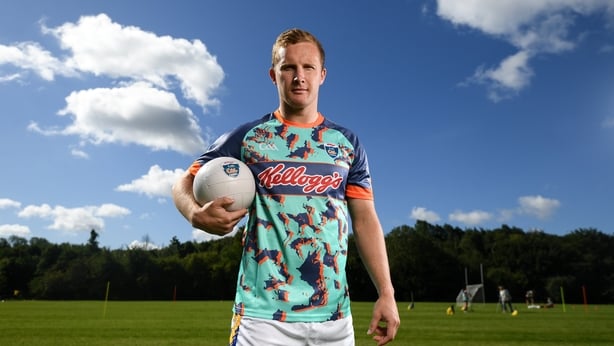 And while Kilkenny would not be drawn into the ongoing club versus county debate, the primary school teacher's focus remains on the positives of being back on the pitch, playing competitive games and looking forward to the year ahead, playing out for both club and county.
"It's been brilliant. Even when we went back with the club, we started off at it from a skills perspective and then we moved forward from there and slowly built things up.
"It's great now that we will have three games. We've had two challenge games to prepare for that, you're so excited going out playing games again.
"You can do as much drills as you want but at the end of the day, kids and players and adults want to play games.
"To be playing in the summer now and to have lots of games, we're very fortunate to have that."
And Kilkenny believes that the new calendar has allowed inter-county players to really connect with their clubs during this dedicated period.
"To have five or six weeks, you're immersed in it. You've got five or six weeks of preparing, to focus on things that you want to improve on and learn, but also to socialise with your team-mates and as well, so that's been really nice and it's been really energetic to be able to do that.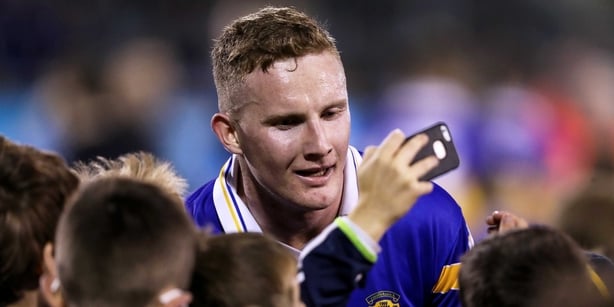 "We're usually going back to the club and you only have one or two weeks and you're straight into games. I've been really enjoying it and really excited about the club campaign now."
And while Kilkenny is obviously enthused about the return to play over the coming weeks and the prospect of delivering for Dublin once more, that Covid cloud still lingers over the country, with all sport relying on the pandemic remaining under control.
Several GAA clubs throughout the country have had to call a halt to their return to play following lingering links to the coronavirus, however, Kilkenny said that he is remaining optimistic, knowing that the ever-changing calendar was something that he had no control over.
"You just have to respect and adhere to the guidelines and that's all you can do, just be optimistic and hopeful because you don't know what's coming around the corner as we've seen with this over the last couple months.
"You don't know what's around the corner. It's completely out of your hands."