Oulart-the-Ballagh manager Liam Dunne says his club will appeal against a red card picked up by star player Shaun Murphy on Friday.
Murphy, a key figure in Davy Fitzgerald's county set-up, was shown a red card for a striking offence when Oulart fell to St Martin's in Friday night's SHC opener at Chadwicks Wexford Park. 
Another current Wexford senior star Jack O'Connor scored 2-09 as St Martin's ran out victors by 5-19 to 3-16 in the sides' first group game.
Jake Firman was the other scoring star with 3-02 for St Martin's, while Billy Dunne scored 1-09 for Oulart-the-Ballagh.
There were also goals for them registered by Tomás Storey and Martin Óg Storey. 
But Oulart finished the match with 14 men after a red card was shown to Murphy during the second half and former Wexford defender Dunne told RTÉ Sport that Murphy was "bamboozled" by the decision to send him off. 
"First of all it was fantastic to get the ball rolling and to be playing hurling in Wexford Park again," Dunne said. 
"We came up a little short in a high-scoring game but just to get back out on the hurling field was a fantastic feeling for everyone. 
"But there was an incident in the second half when Shaun received a straight red and it baffled us. 
"No one in our camp saw him do anything but the referee called over his linesman and said that Shaun Murphy had struck an opposing player. 
"That's when the red card was produced. 
"We are very lucky that TG4 screened the game and we have video evidence that shows there was no striking whatsoever. All we could see was minimum contact between two players running back into the square as a high ball dropped down."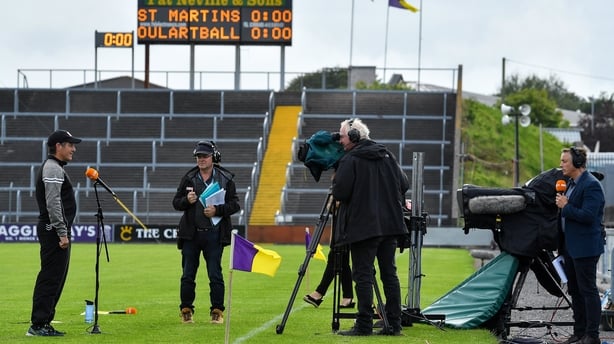 Dunne said he spoke with match referee Justin Heffernan after the game. 
"Justin is very fair and balanced in every decision he makes but he said he didn't see any incident," he said.
"And that's because there was nothing to see really. 
"He went on what the linesman told him and unfortunately Shaun was sent off with 17 mins to go and was a huge loss to us. 
"It's very disappointing for him and he is bamboozled by the decision."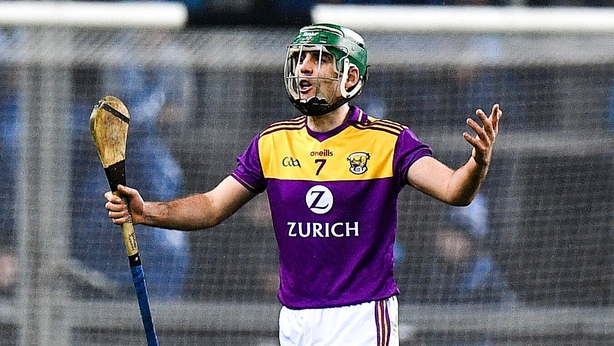 Dunne confirmed an official appeal process will start today. 
"We going to appeal it, I feel very strongly about it and that club do too. 
"Shaun is a huge part of our team. We have a young side with six or seven new starters from last year and we are building again. We were dominant in Wexford for a long while, but time waits for no-one and we have to build again.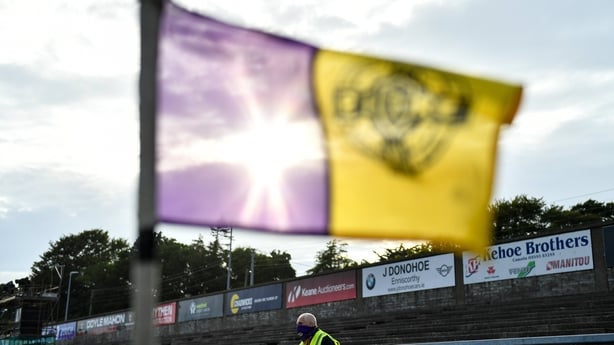 "But if we lose Shaun for our next game on 31 July against Cloughbawn, it will be difficult. If we don't win that game we are out of the championship - gone in two weeks. 
"I just hope some justice prevails. I feel that when people see the actual clip, they will see it doesn't even warrant a yellow card. 
"We will fight it tooth and nail to clear Shaun. We all make mistakes, players, managers, officials and if the mistake is corrected and put right, that's all we want. 
"We want Shaun cleared for two weeks' time, for justice to prevail, and we will move on." 
Listen to the RTÉ GAA Podcast at Apple Podcasts, Soundcloud, Spotify, or wherever you get your podcasts.
RTĖ Sport · RTÉ GAA Podcast: Pat Spillane and Anthony Daly on Horan's plea, marked county men & referees' plight