Cork GAA club Glanworth have confirmed that one of their players has tested positive for Covid-19, on the same day that a member of Dublin GAA club Man O'War also tested positive for the virus.
As a result the Cork club have implemented the GAA guidelines on dealing with a positive case and suspended all activity.
A brief statement from the club read: "The club has suspended all further club activity until public health contact tracers carry out full close contact assessment and testing."
Glanworth confirmed the result of the test to the Cork County Board and they will now hold talks with Croke Park officials on how to proceed.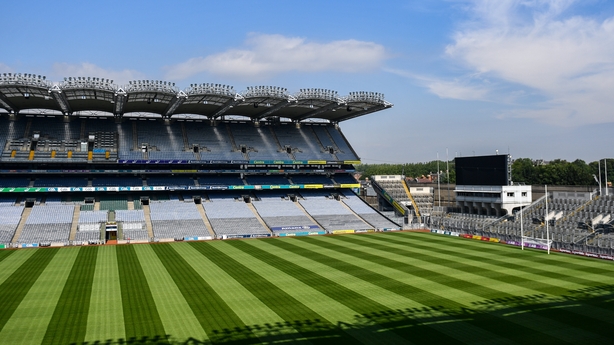 Earlier on Sunday, Dublin GAA club Man O'War announced that they too had suspended all activities "until further notice" after a club member tested positive for Covid-19. 
Man O'War confirmed it has suspended all training and matches until further notice following the positive result. 
"This is a precautionary measure while the individual in question awaits the commencement of the contact tracing process and further guidance from the public health authorities," a club statement read. 
"Those who might be a potential 'close contact' are being contacted by the individual and/or the Club Executive in advance of the commencement of the contact tracing process."Our primary concern is for the health, well-being and privacy of our club member and we send our support to them for a speedy recovery." 
The GAA is expected to give more guidance around return-to-play protocols as club games recommence around the country from next Friday. 
Further details around the protocols for a positive Covid-19 test by a player in a club are anticipated. More information on what is defined as a 'close and casual contact' is also expected to be provided. 
Last week three GAA clubs in west Cork temporarily paused all activities amid fears members may have been in close contact with a person who was subsequently confirmed to have Covid-19, though Agrideen Rangers chairperson Angela O'Donovan has told RTÉ Sport that all tests carried out on their players have come back negative.