We are a week out from the resumption of competitive GAA action.
County boards have their fixtures in place, with respective finals scheduled to take place in a window from late August to early October.
And then just before the clocks go back an hour, inter-county fare is set to resume with the conclusion of the Allianz Football League, followed by a shortened championship season across all codes.
The hope is that all such games will go ahead as planned, that county kingpins will be crowned and iconic trophies handed out on the Hogan Stand in the run up to Christmas.
Back in April and May when the Covid-19 surge was at its peak, we never thought we would have such days to look forward to.
That said, the virus has not gone away and in many countries, cases are on the rise again.
Before Ireland moved into Phase 3 of the roadmap for opening society, then Taoiseach Leo Varadkar stressed that the public must now take "personal responsibility" in the continued quest to contain the virus.
"This means not entering a place if you see it is packed," he said.
"It means exercising judgment and self-control for your own sake, but also for the collective good."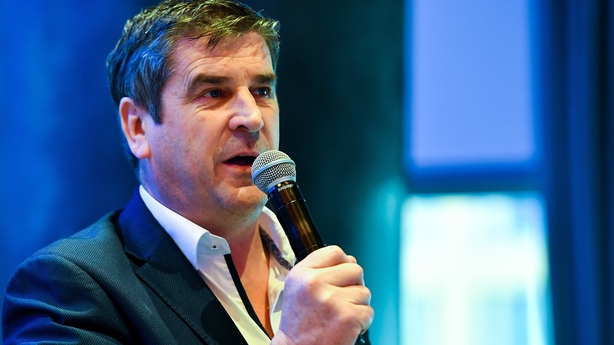 And it is that notion of personal responsibility that is central to Michael Duignan's thinking ahead of the return to action.
Duignan, a two-time All-Ireland hurling winner and Sunday Game analyst, is now the chairperson of the Offaly county board.
In that role he accepts that the onus is on him and others to ensure that guidelines are adhered to, so as to allow for games to be played safely.
That said, Duignan admits to an element of the unknown going forward.
Speaking to RTÉ GAA correspondent Marty Morrissey, he said: "We have guidelines in terms of challenge matches and training sessions.
"Clubs are very aware that anybody who shows symptoms must go for a test and then will have to self-isolate for a period. It is really getting into the issue after that.
"If you have a match where a club can't play, what do you do? Is that match gone? Is that club then out of the championship? Do they get another chance? Is there a set window to play the championship?
"We had a management meeting during the week and to be honest with you, we probably left the meeting with more questions than answers at this stage"
"All of those questions are for Croke Park and I'm sure we will get clarity in time. As of now, they are some of the issues we are not ready for, not to mention the social and moral responsibility for a club if there is a case locally.
"We have our club championship, we have our fixtures. It's about guidance in relation to what we should know in a particular scenario.
"We had a management meeting during the week and to be honest with you, we probably left the meeting with more questions than answers at this stage.
"I don't think it would take an awful lot for things to unravel if we have more cases. We have over 2,300 clubs around the country."
GAA county boards are planning to put procedures in place ahead of the return to club action - but there are still genuine concerns @MartyM_RTE #RTEGAA pic.twitter.com/UGt8T9LI4g

— RTÉ GAA (@RTEgaa) July 9, 2020
Indeed, Duignan did reveal that a club player in Offaly showed "mild symptoms" in the last week.
"In fairness the player came forward and said he had a bit of a cough. He has been tested. In the short term, the club have stood down all their teams at all age groups. In fairness there is crossover in communities with different age groups.
"A sensible approach will have to be taken on a case-by-case basis. It's new to us all, to every club, to every county board.
"We have a Covid officer in Offaly to help with that and we'll take advice from Croke Park and the HSE. You'll have to deal with every case as it comes in front of you and deal with it responsibly."
Marty Morrissey also sought the views of a medical expert on how Gaelic Games could be impacted by an individual or individuals being infected with the virus.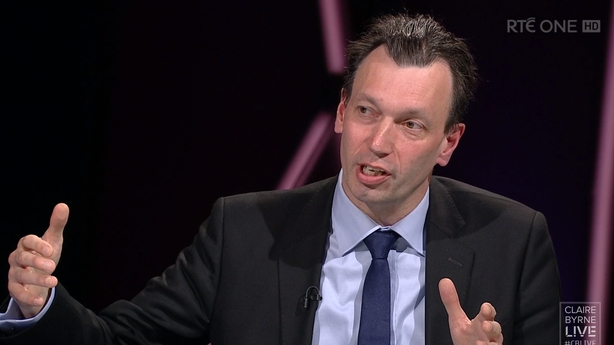 Sam McConkey - Associate Professor and Head of the Department of International Health and Tropical Medicine at the Royal College of Surgeons - did initially stress his worry about what might happen indoors.
"We should lessen the time we spend indoors with each other," he said.
This will no doubt have a bearing on the amount of time squads spend together, both before or after a training session or game.
Certain scenarios were put to McConkey.
First, a club or county team are training together and a player subsequently tests positive
"The close contacts of the positive player should very quickly go into self-isolation for 14 days. They will be offered testing. It's a notifiable disease, so the public health doctor will have to get involved and they would assess other people who were less-close contacts."
A player feels unwell after a game and subsequently tests positive
"If anybody is feeling unwell, they need to call their family doctor and get a test done quickly. Rapid access to testing is the key to sorting this out. If the test is positive, then the person he/she was marking - the person that was close to him/her for more than 15 minutes - than that marker should be self-isolating.
"Similarly, team-mates, if they have been close together in a bus, car, or a changing room for more than 15 minutes, then they are also contacts and should self-isolate for 14 days."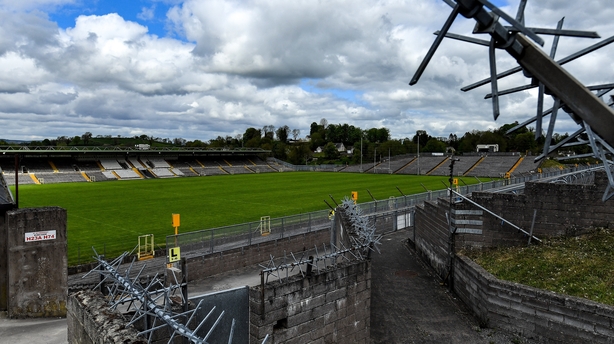 In the event, for example, that Clones is locked down for a period. Could the game go ahead at a different venue or should it be cancelled on the back of the outbreak in Monaghan?
"If there were 100 cases in Clones, potentially Clones as a town would be restricted highly. All traffic in and out of Clones might actually be limited - we would have a closed-down town. That situation could go on for a couple of weeks - similar to what we've seen in Catalonia, Melbourne and Leicester. It is the sensible way to restrict the virus.
"There would be no game there, no players going in or out. The fixture would have to be cancelled."