Shortly after stepping down from what was a relatively successful time in charge of the Roscommon senior footballers in 2018, Kevin McStay had much to say about the online abuse that came his way. 
When launching his book: 'The Pressure Game, Walking the Walk on the County Sideline', McStay said: "I want to reserve my greatest contempt for the sad haters out there and all the erroneous stuff people wrote and spoke about me and my team, particularly the online gobshites. You should be ashamed of yourselves but of course, you're not.
"That's the sad lives that you lead but I suppose, this book will keep you going until Christmas."
A report in the Irish Examiner on Monday stated that a criminal case relating to alleged online abuse of Clare GAA secretary Pat Fitzgerald and other county officials is at an advanced stage.
An Garda Síochána have confirmed that the investigation into the Clare County Board's request is ongoing and "a file is currently being prepared for the Director of Public Prosecutions".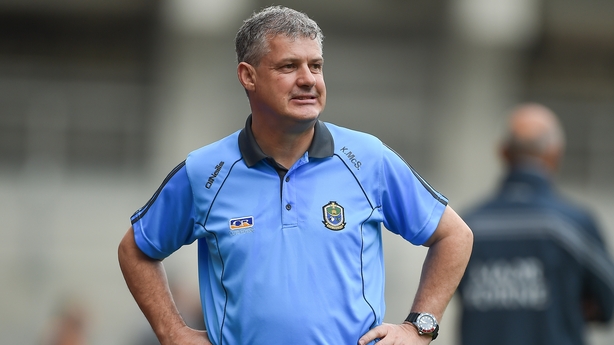 Reflecting more on his own experience, McStay told RTÉ Sport: "The most abuse I got was on the message boards and various forums, as well as with the few letters that dropped through the door. Very little abuse on Twitter, I have to say.
On Twitter they could be having a go at you because you made an error and they were correcting it. It's particularly public - so if you have a strong cut they'll be another side out there - so be ready for a backlash. 
"You won't get the free spin you tend to get on a board, where a moderator is busy elsewhere, and it may be 24 hours before he gets to see the wallop that was put down.
"And the wallop is often nasty, often horrible. As Roscommon manager, I had to deal with a comment saying that one of our lads hadn't the smell of a county player off him at all. That same player was bursting a gut in training."
And while McStay, along with the Roscommon PRO, did strive to keep to point out blatant inaccuracies in print or online, as well as the abuse, he admitted that it's hard to keep up with all such online activity.
"After six months we had to give up," he added.
"There are just too many outlets - it's just too much. All those non-journalists being so damning about players.
"There are so many aspects to the online attack - you just can't keep ahead of it.
"I'd say if they made an example of somebody, they might tone it down."
As an organisation, the GAA have published guidelines as to how its members should behave online. With volunteerism so much a part of the organisation, Wexford GAA chairperson Derek Kent feels it is unacceptable that those who give their free time are subject to abuse.
"I don't do social media, but when you're a volunteer and working a chairperson, you do your best to get everything right even though you will not please everybody.
"I could ban a journalist from a county board meeting, but a lot of these hate spreaders are anonymous"
"Normally the people that you don't please have time to write about it on social media. Those people need to deal with it."
While accepting the GAA are doing their best to eliminate any rancor or vitriol, Kent believes another step needs to be taken.
"You need legislation from government level to sort it out - some sort of strong sanction," he explained.
"I could ban a journalist from a county board meeting, but a lot of these hate spreaders are anonymous.
"You need to root them out."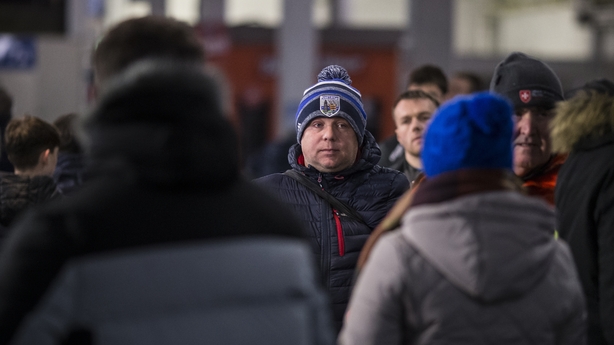 Former Waterford hurling manager Derek McGrath is aware of the efforts been made to curb the negative impact of social media through his work as a secondary school teacher.
Also speaking to RTÉ Sport, he said: The Future Leaders Transition Year Programme in our schools is preparing people to realise the many harmful aspects social media.
"For years there was a view that if you can't take it you should not be in that position - you should be able for all that scrutiny. These things can impact on people's family lives and on their mental health and well-being.
"The rise-above-it mantra has been replaced with the view that people should not have to put up with it. And that's one of the core learnings from the programme."
"The level of vitriol out there is obvious and even if you're not on social media like myself, there's always somebody who, despite their good intentions, will tell you what was said about you by person A,B or C. 
"I hope it doesn't take a major incident to finally end the spectre of hate." 
I'd be very good friends of the Eamonn Fitzmaurice - former Kerry manager. His resignation statement was in essence about where the conversation about him had gone. It had become a negative rod for other people in the conversation.
"Eamonn had a lot of barbs coming his way. Not the nicest way to end your time as a county manager."