Shane Dowling has detailed the lengths he went to in an attempt to rescue his inter-county career, saying his knee has not given him "a minute's peace" since he underwent a procedure last September.
Limerick hurling was dealt a devastating blow with the news that all-time leading Championship scorer Dowling this morning announced his decision to retire from inter-county hurling at the age of 27.
The sublimely talented Na Piarsaigh forward has been forced to make the decision due to degenerative knee and cartilage issues.
For the past three years Dowling has been dealing with a condition called osteochondroma; an overgrowth of cartilage and bone in the knee area.
He says the past week has been extremely hard as he has landed on this decision.
Speaking to RTÉ Sport this morning, Dowling said he had gone through very tough times with the injury in the past few years, and in the last 10 days especially, before arriving at this decision.
"Since the 2017 county final I have had problems with my knee," he said.
"I was almost two years out of hurling after that and since then I have had trouble on and off with it.
"Last September, I had another procedure done and to be honest I haven't had a minute's peace since with it. It's been very tough to cope with it and try to stay playing.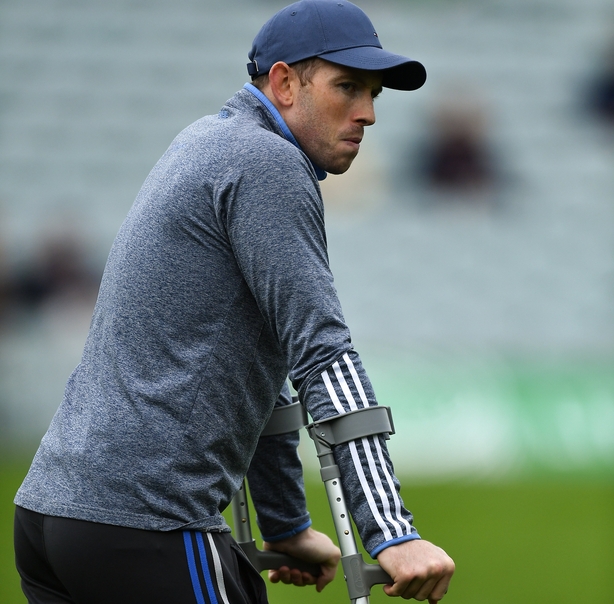 "I knew last week for sure that my time was up at inter-county level. I have been in regular contact with the club and county set-ups, keeping them up to speed, I have travelled far and wide to try and solve this problem and I have dealt with so many good people in the hope that I could get this sorted.
"But in the past 10 days I have had made some of the toughest phone calls I ever had to make. Then going out home to tell my parents was the toughest part of it nearly. I'm only 27."
Dowling, blessed with the deftest of touches and incredible striking skills, played a key role in Limerick ending a 45-year famine to win the Liam MacCarthy Cup in 2018.
Dowling scored 21-292 in just 59 league and championship games for his county, overtaking the legendary Gary Kirby as the county's leading scorer along the way.
He came on in the pulsating 2018 All-Ireland decider against Galway and bagged a crucial goal.
The day after the final he recalled seeing his parents holding hands walking up to the team's homecoming event at the Gaelic Grounds and says he was swollen with pride that they got to share in the glorious aftermath.
"I did all I could to keep it going," he added.
"I can rest easy and have some peace even though having to retire is a very tough decision.
"But I can dream of good days when all this ends. Many people helped me reach the levels I did, and I shared in some serious days with my club and county teammates.
"I achieved what I always wanted to achieve."
He certainly did that.
Dowling won a Munster under-21 title with Limerick in 2011.
Two years later he added a provincial title at senior level.
He landed Railway Cups in 2012 and 2015.
An All-Star came his way in 2014 and an All-Ireland club title with Na Piarsaigh in 2016.
In 2018, he helped bring Liam MacCarthy back Shannonside and in 2019 he added to his haul with Allianz Hurling League and Munster SHC honours.
At just 27, he would like to keep playing some role with Na Piarsaigh, but he says he just doesn't know if he can at this stage.
"I can't say yes or no to that right now," he stated.
"Right now, I need to get the next few days behind me and going forward I will try to focus on the good stuff that we all achieved together."