Oisin McConville gave the Hill 16 crew hope this morning by saying that there's plenty of time for Jack McCaffrey to change his mind about opting out for the 2020 inter-county season.
In the couple of days since word emerged that McCaffrey wouldn't be available for 2020, the viewpoint has formed that this could be it for him and the Dublin jersey.
However, there's even more time to change his mind on that one. The story of early retirements in the GAA is the story of U-turns.
There are, of course, many early 'retirements' in the GAA. All around the country, players slink away from county set-ups for a variety of reasons, whether to go travelling (a common one) or because they figure it's just not worth the hassle (an increasingly common one). Many of these aren't so much retirements as sabbaticals that are subsequently made permanent.
For lesser known players at middle and low ranked counties, retirement is a private decision. Word filters out that such and such isn't available this year, only committed supporters are minded to wonder why, and there isn't any cause for a Magic Johnson style press conference.
At the top end of the GAA superstar market, early retirements are big media events.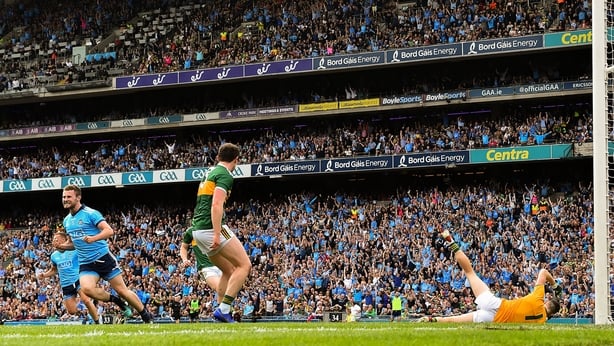 We've seen a multitude of early retirements in other sports over the years. Eric Cantona shocked the world by retiring from football aged 30, offering no definitive reason at the time but citing a "loss of passion" for the game in a podcast interview two decades later (that's the way to do it).
Barry John retired from rugby at the age of 27 on the curious grounds that a girl curtsied in front of him in a shop and he grew worried that the adulation in the Valleys was becoming that bit too intense.
And George Best, of course, retired early from (serious) football at 28 as the training was getting in the way of his enjoyment of life. He did tog out for a bewildering array of clubs in later years but this was very much his aged entertainer phase.
In Irish soccer, we aren't used to so many early retirements, at least not until Stephen Ireland issued unreliable reports on the condition of his Grannies. John Giles didn't believe in announcing one's retirement, seeming to regard it as a modern form of self-indulgence. As far as he was concerned, you played on until you were no longer needed, which in his case with Ireland, wasn't until he was 38. Of course, Gilesy was picking the team for a long time by that stage so it's perhaps not surprising that he invariably came to the conclusion that he was the best man in midfield.
We need your consent to load this SoundCloud contentWe use SoundCloud to manage extra content that can set cookies on your device and collect data about your activity. Please review their details and accept them to load the content.Manage Preferences
The shock early retirement genre didn't really arrive in Gaelic Games until the 1990s. The game wasn't as demanding back then, the training was a bit more humane. Player burnout wasn't a common anxiety. The principal complaint about the Kerry golden generation, for example, was not that they all retired too quickly but that they all carried on too long.
There being less GAA celebrities in those days - only five games a year were televised live on RTÉ - celebrity retirements were harder come by. But some high profile players never saw championship action in their 30s.
The late Tony Keady never played a championship game after 1991, when he was just 27, though he did sit on the bench when Galway reached the 1993 All-Ireland final. The detail in that last clause was omitted from his Laochra Gael tribute where he simply sighed, with typical Keady-ish casualness that he "went out to grass" after the '91 campaign. Such was the vibe of Cyril Farrell's great Galway team, a number of whose players had to be begged to return from America before All-Ireland semi-finals.
John Fitzgibbon, Cork's stylish goal-scorer supreme in the early 90s, played his last championship match in an inauspicious loss to Clare in a damp Gaelic Grounds in 1993. He was just 26.
The highest profile retirement announcement of the 1990s occurred in early '98, when one of modern hurling's greatest superstars, DJ Carey, stunned the country by stepping away at 27.
Kilkenny had been in the doldrums for a few years. They were without an All-Ireland since 1993 - an intolerably long famine by their standards - and a heavy burden was being placed on Carey to pull them out of this slump.
Incidentally, Carey spoke about this decision, which was soon reversed, on The Sunday Game the weekend before last.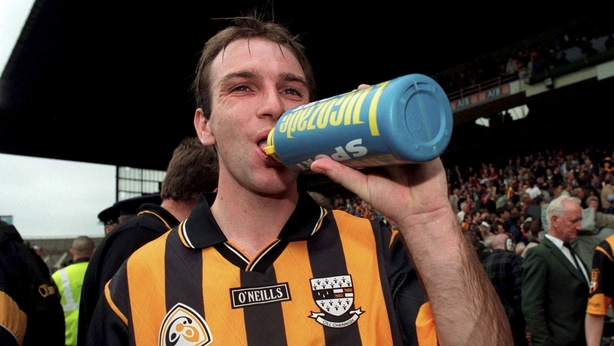 "The criticism... We have great supporters in Kilkenny but, by God, when you're not winning, when you're not up there - and particularly at that time - you were savaged.
"I was in the public eye. If you didn't score 1-8, 1-10, 1-11 in a game, the blame fell on me. I felt that pressure - that was huge at the time. It felt a little bit undeserved, really.
"I decided early in the year, you know what, that was it. This was something I was putting a huge amount of time into and was just getting an awful lot of hassle."
As often happens, Carey was persuaded to un-retire six weeks later and played on until 2005, winning three All-Ireland titles in the early days of the Brian Cody era.
Brian Corcoran was another who won more All-Ireland titles after his 'retirement' than before it.
Corcoran retired abruptly in 2001 at the age of 28. He retired entirely too. There was no togging out for his club for the love of it. He quit for a few reasons - family reasons, the heavy training he'd endured for the sake of a damp squib season in 2001 and the fact that he never actually liked playing in the backs.
After being coaxed into coming back in the wake of Cork's 2003 All-Ireland final defeat, he informed Donal O'Grady that he'd only return if he was played in the forwards. As a mark of how serious he was, he insisted on this clause even if Ronan Curran or all the other centre backs were unavailable.
He barely touched a hurley for two years and as he told his Laochra Gael programme that he "hadn't really missed it." He didn't return for romantic reasons, he came back to win an All-Ireland.
Mike McCarthy also retired at 28 before re-appearing for a glorious crescendo in his early 30s. The Kilcummin player was an ever-present in the full-back line in the early noughties, winning three All-Ireland titles in '00, '04 and '06. Like Corcoran, he was sick of his role, sick of chasing speedsters around in the full-back line.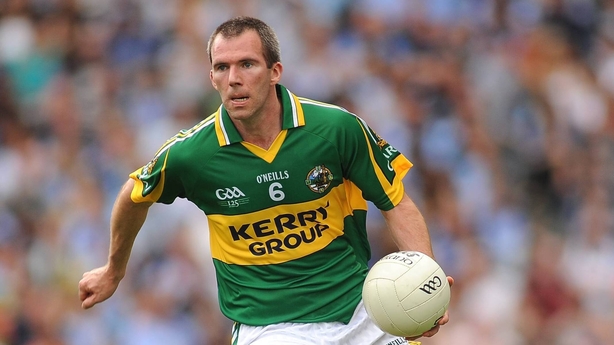 Almost three years later, after Kerry were badly beaten by Cork in the Munster championship, McCarthy took a call from Jack O'Connor outside McDonald's Pub in Tralee and agreed to go back. "I had a few cans and maybe my mind was a bit weak," McCarthy told the Irish Examiner's Tony Leen after his second retirement at the end of 2010.
It was a wildly successful return as McCarthy, this time allowed the freedom of the centre-back position, dusted off some early cobwebs to help power Kerry's late season renaissance. He ended the last campaign of the decade with a fourth All-Ireland medal.
It may be harder to coax Jack McCaffrey back with the promise of another All-Ireland medal. The Clontarf man already has so many and has the reputation for being a free spirit.
He very much epitomises Joe Brolly's vision of the perfect Gael, someone consumed with the spirit of adventure both on the pitch and off it.
He already opted out for the summer of 2016 - the second leg of Dublin's fifth in a row - working for GOAL across five African countries. He returned prior to the All-Ireland final saga that year but didn't, in all honesty, appear too heartbroken to be missing out on it - or at least if he did, he hid it well.
Four months shy of his 27th birthday, he has achieved everything there is to achieve in Gaelic football, most of it many times over.
If that is the end for McCaffrey as an inter-county footballer, it's been a remarkable career. The lesson of history is that rival supporters wouldn't want to be counting on it.
Listen to the RTÉ GAA Podcast at Apple Podcasts, Soundcloud, Spotify, or wherever you get your podcasts.