Former Offaly star Brian Carroll believes that a compromise will have to be found to prevent club versus county tensions erupting when Gaelic Games action over the coming months.
After the government speeded up the easing of restrictions, clubs were allowed to resume training this week following three a half months on the sidelines due to the Covid-19 pandemic.
Club fixtures can begin from 17 July, though most counties are not planning to begin their Championships until the end of the month at the earliest.
Inter-county competitions will not resume until 17 October and their collective training is supposed to be banned until 14 September.
But GAA president John Horan confirmed yesterday that the Association did not intend to penalise counties who breached the rule, other than withdrawing insurance cover.
That has raised fears that county managers will seek exclusive access to players in action in the latter stages of Championships with their clubs.
"I would be hoping that common sense would prevail," Carroll, ex of Offaly and still hurling with Coolderry, told RTÉ Radio 1's Satuday Sport. 
"County managers almost have too much power in that they think that they own the players, and these players are first and foremost club players.
"In an ideal situation you would like to think that those players are allowed to train with their clubs and maybe meet one night a week with the county to prepare properly for their inter-county season.
"We know that the inter-county season is hugely important to those players and managers and everyone involved in it but at the same time they shouldn't be dictating and preventing players from training and playing with their clubs.
"Credit must be given to the GAA. They have looked after the 98%, the club players. They have put in an 11-week window, a significant period of time where clubs can play their games.
"By and large, most counties are adhering to that and putting in significant club structures.
"I think county managers, if there is a proper structure put in place, must see the merit of their players playing meaningful games with their clubs. It is the best way to prepare."
"The county managers do value clubs but it's just everyone trying to do the best for themselves."
Former Monaghan manager Malachy O'Rourke said he could see it from both sides of the coin and that a balance would have to be found.
"There is a good window there as long as clubs do get access and county teams don't come in on that too much," he said.
"I can only speak for my own experience but I wouldn't say you dictate anything in a county but the bar has been set so high at inter-county level that you want to get as much access to the players as you can.
"That period of time after the end of the National League right up to the start of the Championship was when you were able to work a lot on team-play and get a good block of training done.
"The county teams have missed all of that this year so they're coming back with a lot of work done. That could actually help the more established teams who already have a lot of these areas of team play well bedded in.
"The county managers do value clubs but it's just everyone trying to do the best for themselves."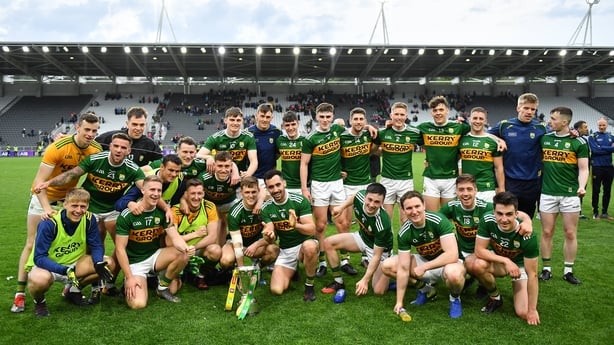 O'Rourke believes that long-standing imbalances between the likes of the Ulster and Munster championships will be exacerbated under the knockout system that will be in place in football this year – for example, Monaghan would  have to win four games to reach an All-Ireland semi-final compared to two for Cork or Kerry – but he is relieved the Allianz Football League will be completed.
 "It's a very tricky situation that the GAA found themselves in," he said.
"It was very important to get the two (rounds of) games in the National Football League finished.
"For all the teams who had put a lot of effort in and done a lot of work so far this year, for that to be wasted would have been a pity. Finishing them off sets things up for next year.
"Some teams are going to have a much more difficult run if they want to get a prolonged stay in the Championship than others.
"You couldn't say it's entirely fair but at this stage maybe it was all that could be put on the table.
"There's no doubt there will be hiccups along the way but it's great to have that carrot in front of us that there is the chance of football."