In the four corners of the county and indeed across the world, no matter what the administration or jurisdiction, today is a milestone for GAA clubs.
Their gates are back open. The pitches are playable. Friendships will be renewed. Lifelong bonds tightened.
The gates have been unlocked - @MartyM_RTE reports on a landmark day for GAA clubs around the country #RTEgaa pic.twitter.com/OiH47tTyjK

— RTÉ Sport (@RTEsport) June 24, 2020
The connection between young and old renewed once more.
"Haircuts will be mocked, or maybe the lack of haircuts," laughs Kilcoo's Aaron Branagan.
"But what it will mean really is the end to the most unnatural feeling in the world – not being able to go up to the field for a kickabout with the lads you grew up with."
Kilcoo have 11 sets of brothers on their team, but Branagan, who runs a gym and fitness studio inside the club grounds that he hasn't been able to access for almost four months, says that anyone who puts on the black and white shirt is a brother of his.
"We all know each other since we are four," he says.
"We're hanging around together since. And then someone like Mickey Moran, a giant of Gaelic football, comes into us last year and connects with us, a group of young lads, like no-one I have ever seen.
"He sees our different personalities and makes a bond with each of us. Pushes some lads, holds others back. Shows us the training that is required.
"We lost an All-Ireland club final in January and maybe we will never stop playing that out in our mind, but this just underlines our desperation to get back into that field. Try to get back to that level again. With Mickey alongside us."
For months Moran has been in and out of the Kilcoo players' WhatsApp group, keeping them going, sending little nuggets of wisdom here and there. From today they can all link up again, train with each other, drive each other on.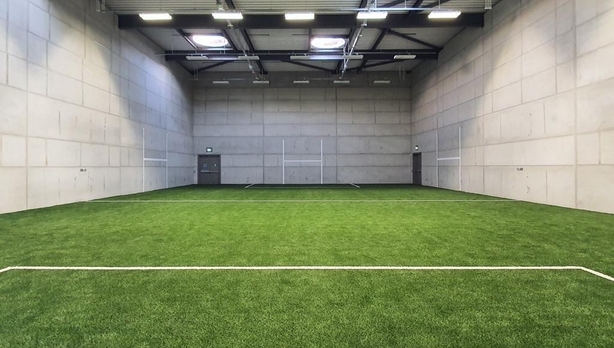 A club is about much more than winning.
For some it's about identity.
For others it's about survival.
And for more again it's about thriving through youth.
Look across the globe - there are 439 GAA clubs outside Ireland, about 20% of the total. North America has 130, with 40 in New York alone, while Britain has 83, Europe has 71, Australasia has 64 and Canada has 19.
Consider the different Governments and restrictions that these clubs have operated under for the past four months. And yet each club will have turned to Croke Park, their mother ship, for guidance.
In Buenos Aires, Bernardo Deverux has his own goals. He is at the head of the city's hurling club and, for him, the drive is on to attract more players.
With a lack of Irish expatriots in the city, Devereux has decided to focus on attracting hockey players and lacrosse players to his club.
The Argentine connection to the GAA, particularly to hurling, goes back to the mid-1800s before dying out after World War II.
The Irish Famine of the 1840s saw emigrants arrive to Argentina from counties such as Longford, Westmeath, Offaly and Wexford.
Many settled in the agriculturally rich Pampas region around Buenos Aires. Irish priests were sent out to Argentina and one Fr Fahy, from Kilkenny, became Chaplin of the Irish in Argentina in 1844.
At one time there were 16 hurling clubs throughout the country. One of those clubs in Buenos Aires was called 'Hurling Club', and though they eventually took up field hockey and rugby, the name stuck.
The modern revival was spawned by GAA All Star hurling tours to Hurling Club, Buenos Aires in 2002 and again in 2009.
From there summer hurling camps were set up over the next two years. That was another step towards history when, in 2013, the club sent their first hurling team to Ireland to represent Argentina in an international Hurling Festival in Galway.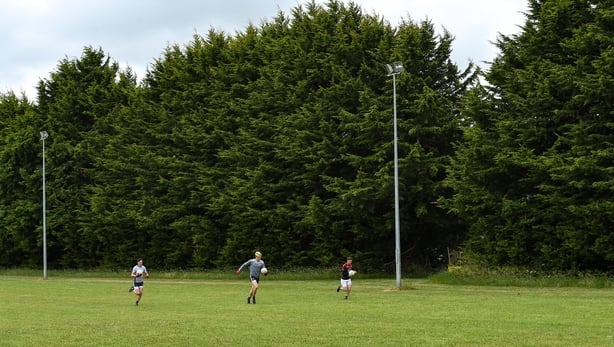 Devereux is proud of the club's achievements but says the club needs new players – that's his immediate priority post-pandemic.
Back on home ground, clubs here are intent on making their mark in local championships – content that they have already served their regions well during one of the most testing periods in Irish history.
Indeed, the GAA estimates that almost 20,000 of its volunteers were involved in a community response to the Covid-19 pandemic over the past four months with nearly 35,000 people benefitting directly from that support.
The response programme featured meal delivery, collection and delivery of essential goods, and the sharing public health information. There was also a huge emphasis placed on the support of GAA members via online channels.
"Incredible to see," says Carlow footballer Sean Gannon.
"But to get back on the pitch now is almost unbelievable.
"From my own point of view, being an Éire Óg player, we have unfinished business too (after losing to Ballyboden in last season's Leinster final). We feel that there is more in us and we want to get back up to the levels we know we can operate at.
"But just to be back with your own lads is fantastic."
Today takes on equally special meaning for Gannon, who works as a Games Development Officer with his county board, as he helps Leinster GAA roll out a number of new TURAS Coaching Resources.
TURAS is the official Coach Developer Programme of Leinster GAA and is based around one simple philosophy that better coaches make better players.
The series could scarcely be launched on a more meaningful day; one that is laced with reminders of what the association is all about.
"Yeah, it's part of what makes today so special, because from today and from Saturday, coaches working with players aged four to 17 in clubs, schools and academies will have more resources to look up and work with.
"We are investing in the future – for both players and coaches.
"We will provide player pathway workshops for each age group and so far over 6,000 coaches have passed through the programme. That helps safeguard the future for all of us."
? MacDonagh Park is Covid Ready.
? Keep Your Distance.
? Sanitise the Hands.
? Individual Water Bottles.
? Get in.Train. Get Out.
? Enjoy Youself. pic.twitter.com/NLa8mLs7Uu

— Kilruane MacDonaghs (@MacDonaghsGAA) June 24, 2020
Further up the province, in Louth, club grounds will re-open with a hive of activity that hopefully won't be quelled for quite some time.
Each senior club there will have five league-championship games to look forward to.
"The message from Croke Park was to focus on clubs for now and that's what we are going to do," Louth secretary Bob Doheny says.
"There is an 11-week period coming up for clubs to play in, and we will be availing of that time."
Games, games, games. That's what every player wants.
In Antrim, Naomh Eanna is no different.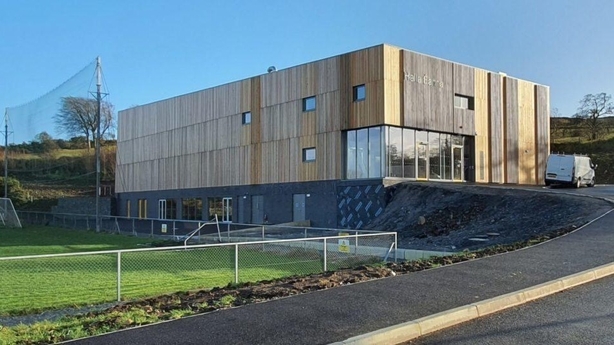 After what they have had to endure and come through, a series of attacks that no club could ever countenance, playing games is a right they deserve more than anyone else.
In the early 1990s sectarian troubles saw a horrific upsurge in violence and intensity. Between 1991 and 1997 the club was subjected to several horrific attacks which resulted in deaths, serious injury and destroyed premises.
In 1992 a gun attack on packed club was aborted, leaving a car raked by 13 bullets.
Later that year their clubhouse was burnt to the ground.
The clubhouse was rebuilt but burnt again in July 1993 with a minibus also burnt. In October of that year the club's President Sean Fox was murdered in his own home.
In 1995, a booby trap bomb was discovered at the front gate. And in 1997 another club stalwart Gerry Devlin was murdered at the gates of the club.
For all at Naomh Eanna, now catering for 1,000 members and standing as Ulster intermediate champions in both codes, with three grass pitches, a £1.8 million hall and no debt, today's re-opening is yet another seismic moment in their history.
"As a four-codes club we can't wait to welcome back all of our players, children and adults," says vice-chairman Niall Murphy.
"We have held several committee meetings ensuring that we comply with the return to play protocol and we have also ensured that all players and parents understand their responsibilities as getting back to games is a joint effort.
"The break has allowed our pitches to thrive and flourish and are in the best shape they have ever been in.
"All we can say is let the games begin!"
That will happen soon. We are almost there.