Offaly chairman Michael Duignan believes the GAA need to "stop the runaway train" of inter-county competition and prioritise the club game.
Duignan referenced both the money being spent by counties on preparations and time commitment being asked of players - estimated in 2018 at up to 31 hours per week - as major issues for Gaelic games.
"That is not sustainable," the former Faithful County hurler told The Sunday Game. "The amount of training that they are doing, to me, is not required. 
"The size of the backroom teams – 15, 20, 30 people in backroom teams. The whole focus has shifted.
"I think this is a bigger issue going forward in terms of who is going to stop the runaway train which is inter-county, a €30 million spend last year, it has to change as far as I'm concerned.
"I don't think the players should be blamed for this. Look at the quality of our games. But there is a balance there to be got. 
"I just hope the GAA themselves, the county boards, the GPA – we have to get together. We have to sit down. We have to work this out."
The impact of the coronavirus pandemic will lead to the novel situation of club championships being played off this summer before the inter-county equivalents begin in October.
As of last weekend, clubs can resume contact training on 29 June and start playing fixtures on 17 July. County teams are supposed to hold off on training on 14 September before fixtures can begin on 17 October.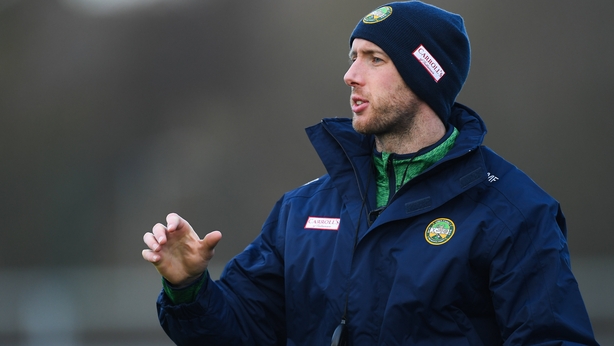 Duignan said that Offaly would be running their club Championships over 10/11 weeks, which would mean a two/three week overlap with county training for players whose teams reach the latter stages.
The two-time All-Ireland winner said that he had agreed with Offaly's hurling and football managers that clubs should have priority access to players in this time but he doubted whether that would be followed in all counties and called on the GPA to lobby on players' behalf.
"I think our view in Offaly very much from the start was that club should come first," said Duignan.
"Now there was conflict in other counties, but I have to say with Michael Fennelly and John Maughan, two past players, I was able to talk with those lads, no issue, they totally agreed it was the way forward.
"I think the issue is that if everyone is not doing the same thing.
"So I'm hoping that maybe counties will stand back and show leadership and say to their inter-county managers that club has to come first.
"I'm hoping the GPA comes in as well and say 'we're talking on behalf of the players here, we want them to go back to their clubs.' 
"I think we need leadership."