On a number of occasions in the past three months the GAA have outlined their disinterest in playing games behind closed doors and it's a stance that Conor Mortimer fully agrees with.
Mortimer, a former All-Star and four-time Connacht SFC winner, played most of his career under the microscope of opposing, and sometimes his own, fans.
A flair player, collar up, hair bleached, Micheal Jackson slogans on T-shirts, flashy boots, Mortimer depended on his natural talent to back up the glitzy image he portrayed.
When he hit top gear his own supporters revelled. When he didn't the opposition fanbase let fly.
But Mortimer wouldn't have it any other way.
"I always enjoyed playing in front of a crowd, good and bad," he laughs. "Bringing joy to our own fans was a feeling that is hard to describe. But I have to say that riling opposing crowds was enjoyable too!
"There was nothing better than opposing fans abusing you and then sticking one over from near the corner flag.
"If that happened, I would always give them a look and a smile and that would drive them crazy altogether!
"So, it will be an eerie feeling if there are no crowds at games this year. Obviously, there will be no atmosphere and it will be so difficult for players to enjoy the games if no crowds are allowed.
"In saying that, I don't think the GAA will open stadiums and have no crowds. We might see smaller numbers, but I think we will see crowds for the Championship later in the year."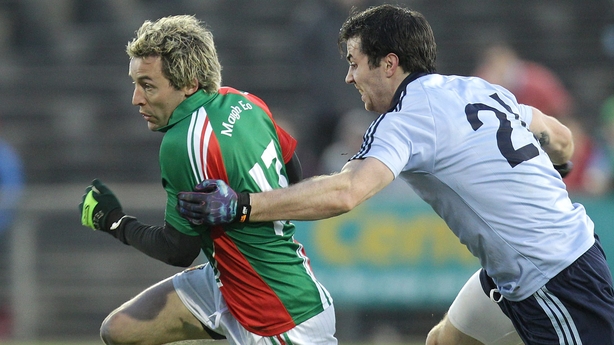 There is a train of thought out there that the break will be good for the Mayo footballers, with some of their stars over the 30 mark.
Equally, the same could be said of any team with a similar age profile.
Mortimer has heard all that chat that the near four-month break could propel Mayo to greater things this season but he says it's hard to know who it will help.
"The break will have benefits for some and not for others," he says. "The love of playing has been taken away from players and we do not know how this will affect players mentally.
"I feel this will be something for coaches to take into account upon resumption. Of course, Mayo will be under scrutiny as always. We were staring relegation in the face pre-Covid, so if the league isn't resumed it will be an advantage for Mayo.
"But yes, some of the older guys like Lee Keegan and Colm Boyle will have been well rested so this will be another help to Mayo when we start back."
No-one quite knows what gear Dublin will hit this winter.
Dessie Farrell managed a stack of the current squad at underage level but in what we saw of the 2020 Allianz League the Dubs were a little inconsistent.
Mortimer has a point to make on this highly successful team transitioning under a new manager.
"Dublin is largely player driven," he states.
"They motivate themselves so they won't be far off the top mark anyway. I think after a period of bedding in, and after the early rounds of championship. they will be comfortable with any new ideas that Dessie has and they will be well fit to implement them.
"Dessie knows his players well from underage and vice-versa. So, they will both be relatively comfortable with each other. I still think Dublin will be the team to beat for another year. Maybe even two more years.
"But you will see some senior guys depart and then the competition will hopefully become more intense. Other teams will get closer to them and the championship will be even more competitive."
On a personal note the past few months have been a serious challenge for Mortimer.
As General Manager of the Glenroyal Leisure Club in Maynooth, he has seen his premises close.
The former Mayo star has spent the past few weeks trying to get the club ready for re-opening, complete with all the necessary Covid-19 precautions.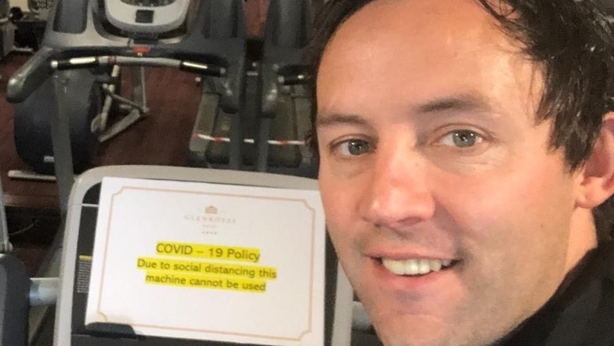 "Well, it's been a four-month break but thank God there is light at the end of the tunnel," he says.
"We hope to open our doors to members and guests from 20 July. It has been a long wait and of course an anxious one for all staff and members.
"But we have been working hard in the background to make our facility as safe as possible for staff and members. It's important for people to get back. We have seen over the years the benefits of gyms and pools for people to exercise for their own physical and mental health.
"I know that some people have been doing classes outside but feedback from our surveys shows that our members are keen to get back to the gym and their normal pre-Covid routine."
Mortimer believes that not enough attention was paid to the area of mental health whilst the pandemic struck.
He makes the point that training and using the pool not only improves physical health but clear people's minds too.
"I think it's vastly unfair that something that benefits mental and physical health is being left on the long finger regarding re-opening," he says.
"Covid-19 is lethal for people with weaker immune systems and training can improve this in individuals to help fight the virus."
In a few weeks, Mortimer will open the doors to a very different business, however.
"Yeah, the leisure club will be vastly different upon resumption," he says. "Coming back will involve booking your time slot. There will be limited numbers in the facility at any one time.
"We will have temperature checks upon entry. All areas will be marked out to ensure social distancing.
"There will be a one-way system throughout with Covid policy signage and sanitizing stations all around the leisure club."
In the first phase of re-opening, saunas, steam rooms and jacuzzis will not be in use.
Changing rooms will only be used by members after swimming whilst gym users must leave directly after their workout.
"We're all just going to have to get used to it," Mortimer said.
"Like the GAA the only thing on the mind here is getting back at it - and safely."