Former Waterford hurling manager and Mount Sion clubman Paraic Fanning feels there is another seismic shift coming in the GAA as the fixtures dilemma reaches a critical juncture.
Fanning, from a well-known and highly respected GAA family in the county, is a grandson of Pat Fanning, president of the association when the ban on foreign games was repealed in 1971. His father Phil has also served as Mount Sion chairman, secretary and is the current life president.
Fanning captained Waterford RTC (later Waterford IT) to a first Fitzgibbon Cup in 1992 and, after injury cut his playing career short, he coached the college to another title three years later, as well as serving as a selector in Waterford, Wexford and playing a role with Laois hurlers in the past.
And he feels the GAA is now reaching a crunch point.
"Similar to Rule 21, to Rule 42, I can't help but feel that there's another seismic moment coming," he told RTÉ Sport.
"And that's in the shape of our fixtures programme.
"Leave aside the Covid-19 pandemic and the unique situation that we are in. Put all that to one side. In general, the fixtures are a mess - one we constantly keep making worse. County board officers, county managers, they all get a lot of the blame, but I've been there, and you can be caught between a rock and hard place.
"The big thing is you need to have it set in stone that no manager is allowed breach the rules and county boards have to be willing to stick to their guns if we are to save our club game. Yes, managers and county boards are a part of the problem - but also an essential part of the solution," Fanning said.
The club versus county debate has raged in recent years.
Up to 80% of revenue generated by the GAA comes from inter-county games, with the majority of that then filtering down to clubs.
Striking the balance between increased county demands and providing club players with a meaningful calendar has proven extremely difficult.
The ex-Déise boss, who stepped away from the role as senior manager last winter, says that club and college GAA units are now under bigger threat than ever before.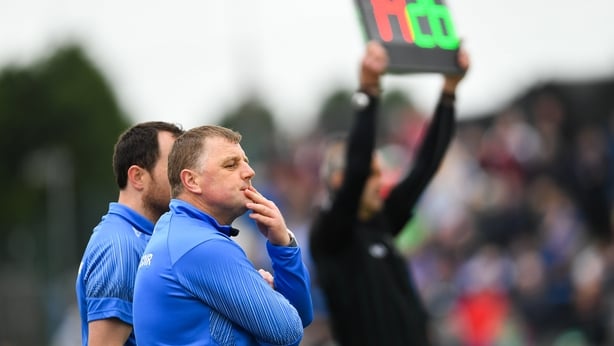 Last week, Fanning agreed to join the executive of the Club Players Association to further raise awareness of the plight of the club player.
"The GAA fixture programme and the calendar that is in place is ultimately to blame and it is incumbent on the association and all county boards to step up to the plate and do the right thing," he says.
"They have to stop creating situations where the fixture schedule causes conflict and is not fit for purpose. We see it so often. Club players are being destroyed and so too are college players. With every module of the fixtures programme that appears there is a conflict somewhere and people have to choose."
The Waterford man sympathises with Croke Park officials who, over the coming months, have to try and run off club and county championships in a tiny window. He feels there is not sufficient space for both.
"As regards 2020, I genuinely don't believe the timeline is there to do both club and county championships, but I understand why the GAA has to do so. Things are extraordinary at the moment and compromises have to be made everywhere. It is the attempt to try facilitate both that has everybody in conflict now and it was predictable.
"But I would be more concerned about what we return to in 2021. We can't go back to the way things were.
"Fanning has documented his own fixture template which he has designed and reckons the variables, though challenging, can be streamlined into a meaningful and fair structure.
"It's very fixable," he says. "But it does take bravery and sacred cows might have to be sacrificed."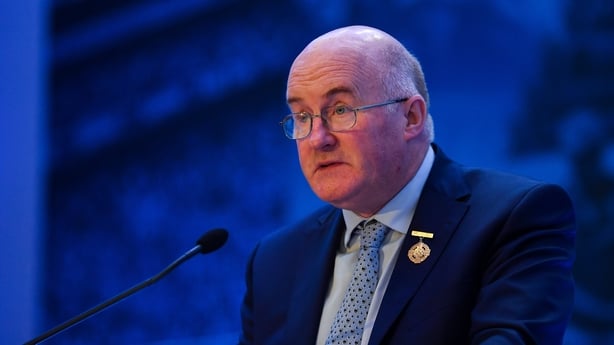 John Horan has already spoken of the challenges that provincial championships pose. A number of reports have been written promising action.
"But the situation for clubs has not improved."
The Mount Sion man feels 2020 still offers the perfect platform to make substantial change.
"We need to use this period to sort out the fixtures calendar once and for all. Start with a blank canvass, provide a proper games programme for everyone and live out our mission statement as an association.
"And we do live this. Let county players breathe and remain invested in the health of their clubs, but for the ordinary player it has come to where they play a few games early in the year and head off to America for the summer because a proper fixtures programme hasn't been put in place for them.
"They come home then and maybe play off a county championship in the wind and rain over a five-week period.
"That has become the new norm."
Fanning reckons that it is leading to young players dropping out from the age of 20 onwards.
"From what I am seeing at ground level I would estimate that 50% of players drop out after the age of 20," he says.
"Now look at the good work that has taken place all the way up along. Last year we had over 150,000 kids at Cúl Camps this year – incredible.
"Croke Park has ensured that there is brilliant work going on all over the country at juvenile level, right up to 18. It's unreal the quality of coaching that is out there.
"But we can't afford to lose half them, or more.
"We have seen guys, 20 or 21, leave rural areas to go working in Dublin. They love their club, but the problem is they are up in Dublin and there is no proper programme of games back home until September.
"How long are they going to put up with that? No one has said 'stop' but I feel that is coming."
Fanning says that the 2020 season – once completed – should herald a think-tank to plot out the road ahead.
"Otherwise do we just go back to the same old, same old?
"I would say 'let's stop this now.' Reset and sort it. Otherwise I'm worried that there will be total anarchy at ground level. The seismic shift can be a totally new fixture schedule fit for purpose.
"I used to love summertime when the championship would come and everyone around Waterford would be waiting for it.
"You might get four championship games during the summer and it didn't actually interfere with the county set-up.
"I want my kids in a GAA where the community is thriving all during the year at various levels, not something that we get in April and then at the end of the year when it's p***ing out of the heavens."