One certainty in life is we will all experience change in some form. This change can come in many different forms (loss of loved one, a change in income, job, house, relationship, sport, etc) and will have varied intensity of emotions for people.
Going through changes in the context of work (from working in office to home environment), relationships (not seeing loved ones, breaking up with someone, death of someone close to us), home (moving in or away), or sport (selection, injury or deselection) can bring up a certain level of mental and emotional disturbance.
We may feel a sense of denial, anger, helplessness, bargaining as we search for meaning before we can arrive at acceptance and making the changes we want to move us forward.
Throughout life, changes to things that we are used to being a certain way can affect us. Some of the major changes in life that have affected me to varying degrees have been loss of grandparents, changing from a small primary school to a massive secondary school, moving from college to full-time work, losing team-mates and club members through suicide, losing my inter-county career at 29 and leaving an accountancy career after 10 years to start my own business.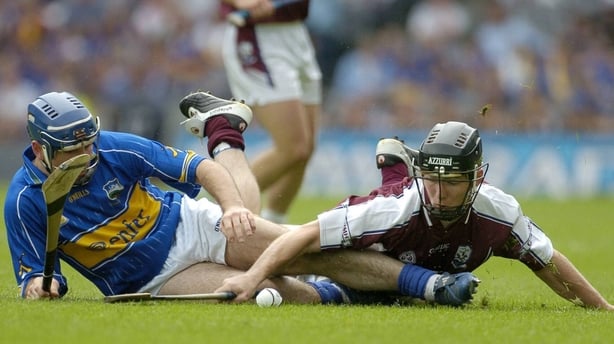 Moving through change
In 2008, I went through changes as an athlete by getting dropped from the Galway senior hurling panel in November.
I was 24 years old. I had given six years to the senior team (and six as an underage player) and had competed in an All-Ireland finals in every age group. Every summer preparing for All-Ireland campaigns was what my mind had been conditioned to.
In March 2009, my contract finished as a trainee accountant and I was out of a job as an unqualified accountant with repeat exams to sit in August. I had put seven-and-a-half years into becoming qualified and had fallen short.
For a few weeks, I sat in denial about what happened. The story I was telling myself was one of blame and denial: the manager will surely call me back in before the league, or someone will ring me with a job offer.
I felt angry about how I was treated by the manager, county board and my team-mates. I felt angry at my boss for not giving me a six-month contract to finish my exams out and get qualified.
I moved back home and felt helpless and hopeless for a while. No job to get up for, no money coming in, at the start of a recession, no inter-county career, and no exams until August.
I was feeling a real sense of hopelessness. I was focusing on all the imperfections in my life. I was blaming everything outside of me and not taking responsibility for my life.
What helped me to turn it around?
1. Seeking out Support
I reached for support from ex-team-mates, work colleagues, ex-managers, friends, and family. I was extremely vulnerable and having the support of others really helped me to formulate the belief that I could turn this around and it helped me to create a plan on how I was going to do it.
2. Motivation
I had dreamed of winning an All-Ireland with Galway since I was a young child. I felt I did not want being dropped to be my last experience in a Galway jersey.
I had a burning desire to play in Croke Park again in big games. I felt I had not shown my full capabilities yet with the team and wanted to prove to myself that I was good enough to perform at the highest levels again.
In a work context, I had spent four years in college and a further three-and-a-half years as a trainee accountant. One last push on two exams and I could be qualified as a chartered accountant, and this would open new opportunities for me.
3. Goals
I set my targets to be back on the county panel by the end of the year. To be a qualified accountant by end of October and to secure a job in the finance by end of the year. My intentions each day and week were set with these goals in mind.
4. Daily focus on the controllables 
From a sports perspective, I reached out to professionals to develop myself in the areas of speed and strength, nutritional and holistic health, yoga and meditation, skills sessions.
I trained 10-12 times a week to improve my game. I blocked out time each day to train, work, study, develop relationships and prepare meals.
I got sporadic work part-time work cutting hedges, painting, and general labour. I collected my social welfare payments every Wednesday, this was put to my nutrition, yoga classes and living expenses.
5. Open Minded to new opportunities
I continued to play with my club and joined the Galway intermediate side that summer so I could train and play at a decent level for the summer months.
We played many senior club teams,county under-21, and intermediate sides to get ready for our All-Ireland semi-final with Cork, who beat us.
Many people questioned why I would go in with this intermediate team but I was open minded to see that playing summer hurling against senior club and intermediate county players was going to improve me and put me in the shop window again for being selected for 2010 panel.
I was disappointed they lost but I felt a sense of hope that the team needed some additional defenders to be more competitive next season
6. Emotional disturbance
As I watched the Galway senior team play in the championship that summer it was tough. I found myself very emotional as I watched the games, I felt a real disappointment and sadness that I was missing out.
People with the best of intentions would ask me how the team will do in the next game and I found it hard even saying 'they' rather than 'we'. I felt I was on the outside now for real and was going to play no part in the 2009 championship.
I found myself crying after games that Galway won out of fear and sadness of missing out on an All-Ireland win. Galway lost that summer to Waterford by a point in a quarter-final.
It felt strange, I was disappointed they lost but I felt a sense of hope that the team needed some additional defenders to be more competitive next season.
7. Grow through challenges
Putting in six months of diligent focus and actions allowed me the best opportunity to reach the goals I had set.
Taking responsibility for the parts of my life I can control and letting go of blame and anger for the challenging situations that will arise was a huge mindset shift. I passed my exams, I got called back into the squad and I started a position as a finance manager.
When I am going through tough times now from a personal or professional perspective, I feel this period of my life gives me confidence that I can get through it.
There is massive growth in challenging situations and when we focus on our strengths, what we want to achieve and why, be vulnerable by asking for help, and focus on what we can control we can achieve it.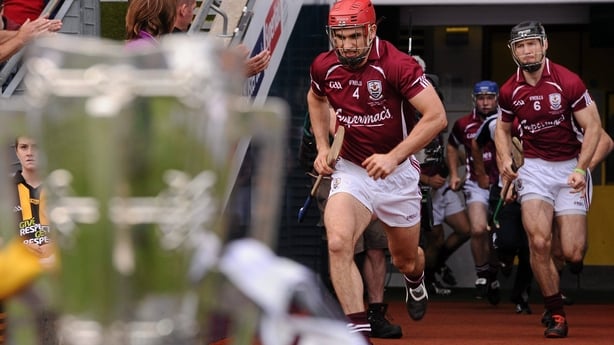 Building the Emotional Intelligence skill of Adaptability
When looking at key emotional intelligence skills, adaptability is a crucial one when looking to deal with change in your personal or professional life. It involves your capacity to react well to change and adjust your emotions, thoughts, and behaviour to changing situations and new ideas.
Here are three components of adaptability to consider:
a) Flexibility
Whenever we are attached to something having to be a certain way, we narrow our options and opportunities. Being more adaptable increases value because it enables you to consider a greater number of outcomes.
In my situation above, I considered new jobs, new teams, new training methods, new nutrition, yoga, acupuncture, meditation, etc.  
In your personal or professional life, what way of thinking, feeling, or doing is affecting your ability to adapt? Where are you focusing on excuses or imperfections? What do you need to become more receptive to?
b) Open mindedness
An important skill is the ability to remain open to new possibilities, experiences, and learning. To achieve this we must expand from the natural human tendency for comfort and safety through our fear zone (find excuses, feel less confident, affected by others opinions) to our learning zone (deal with issues, acquire new skills, extend comfort zone) to our growth zone (find purpose, pursue dreams, set new goals & intentions, conquer objectives).
What zone are you spending most time in? It is important we do spend time in comfort zone to rest and recovery but if all our time is here we can become stagnant in our personal and professional growth. What three risks could you take that will expand your comfort zone?
c) Acceptance
Life is constant change. Every cell in our body can change, renew, and regenerate. We can grow and develop our minds, bodies, and spirit.
Life is a series of transitions such as primary to secondary school, single to married, adult to parent, player to coach, morning to night-time, etc. If we can accept these transitions and make peace with the way things are, we are able to maintain a flexible perspective on life and its ability to provide new experiences, relationships, achievements, challenges, and surprises.
What do you need to let go of and become more accepting of?