In contrast to the relatively doom-laden tone of late March-early April, the GAA are now bullish about the prospect of the 2020 All-Ireland championships taking place.
It may spill into 2021 but it will be completed.
Though the format hasn't been announced yet, the presumption is it will be a straight knockout competition.
Either an open draw - once the favoured alternative format of its day until the 'Champions League format' came along - or else a straightforward return to the pre-1997 situation, albeit with Galway presumably housed within Leinster this time rather than receiving an effective bye to the All-Ireland semi-final.
The return to knockout hurling may provide some relief for Waterford supporters, who've endured a torrid time under the glitzy new round robin system.
It's less than three years since Waterford held a second half lead in the All-Ireland final, against a team over whom they enjoyed a 100% record in championship hurling.
It's all imploded since then.
By the end of the 2019 campaign, they had seemingly reclaimed the mantle of the sick man of hurling, a tag which had been held by Offaly for many years until they became too sick and were downgraded to the status of terminally ill man of hurling.
After the 2017 All-Ireland final loss to Galway, manager Derek McGrath resolved to give it one more whirl in 2018 but the team were hobbled by a devastating injury-list, the absence of a home venue and comical ill-luck, specifically in their 'home' fixture against Tipperary in the Gaelic Grounds when they fell victim to one of the most grotesque umpiring howlers ever captured on television.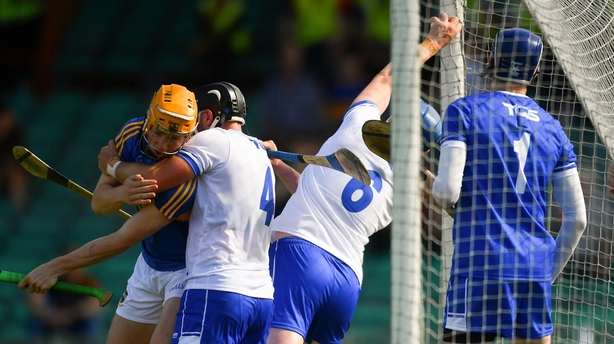 "When your luck is down, your luck is down." observes three time Munster championship winner Paul Flynn.
"They had a 12 point lead against Tipperary that day. And after that result, for that particular group including the management, I think the energy had been sapped out of them.
"You can't overestimate the psychological effect of having to play every game away from home. To be made play the home game in Limerick was absolutely... when you think about it. You have to drive through Tipperary to get to Limerick and you're playing a 'home' game against Tipperary. I felt for the players and management. That was just nonsensical."
If 2018 was a downer, the summer of 2019 was an unbounded horror-show. The excuses of the previous year weren't even available to them this time. In the wake of 'Newbridge or Nowhere', Walsh Park was suddenly deemed an acceptable venue for championship hurling but Waterford didn't get much out of this policy tweak.
So dismal was their campaign that Waterford ended the summer with a worse score difference than Carlow, the supposed yo-yo team in Leinster, who are now back in the Joe McDonagh. Given their fragile state, Waterford may even have been thankful they weren't asked to play Kerry. A repeat of 1993 may not have been out of the question.
How have Waterford, who seemed to be inching closer and closer to an All-Ireland title in 2016 and 2017, fallen so far in the past couple of years?
Flynn attributes the debacle in 2019 to the difficulty in weaning themselves off the system of play with which they'd been associated in the 2015-18 period – and the players' tendency to revert to type at key moments.
"This defensive system got certain good results and it nearly got there and players who were in the set-up saw the benefits of it and people who were on the outside didn't," Flynn tells RTÉ Sport.
"They (the latter) didn't like it and didn't like Waterford playing that way. And I suppose I was one of those.
"Paraic Fanning came in in 2019 and wanted to freshen things up a bit. And he was maybe a victim of players reverting to type in championship hurling.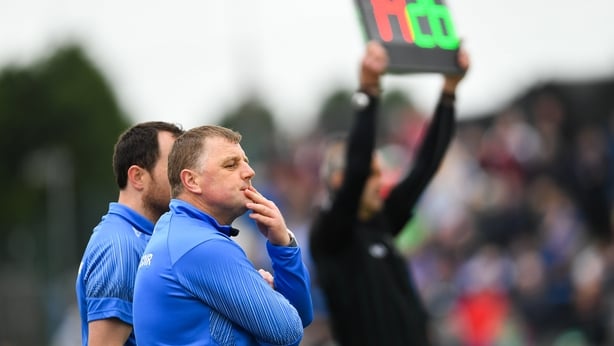 "They got to a league final playing lovely stuff and unfortunately the league final went against them. And I think that was the moment where players seemed to say 'we don't believe in this, we're going back to our system we've played the last couple of years.'
"And I think that was the beginning of the end of 2019."
The issue of Waterford's style of play has been a vexed one for a few years.
Paraic Fanning managed Waterford throughout 2019 and fell on his sword shortly after the championship exit. And yet his role was deemed a curious side-show to the main event in the post-championship inquest, which instead seemed fixated on the contested legacy of his predecessor.
Ken McGrath's blunt commentary on The Sunday Game evening programme, on the day after Waterford's final championship game of the summer, the 13-point loss to Cork in Páirc Ui Chaoimh, was particularly striking.
"This isn't all Paraic Fanning's fault by any means," said McGrath. "We've won four out of 20 Munster championship games in the last nine years… This is happening going back a few years. There's a perception out there that we were very successful the last few years. We haven't won a Munster championship since 2010. So, I don't know where the success is."
Ken McGrath finds it 'sad' that some Waterford people were 'half-happy' after the display against Cork pic.twitter.com/ta447JXA0r

— The Sunday Game (@TheSundayGame) June 9, 2019
While it was true that Waterford's form in the Munster championship had been underwhelming for several years, this nonetheless seemed an oddly harsh way of framing the debate.
It rather omitted the fact that during Derek McGrath's tenure, Waterford had reached one All-Ireland final in 2017 – a feat they haven't achieved with great regularity in the past half-century - and were seconds away from reaching one in 2016.
(Ken perhaps gave a further, somewhat less subtle, indication of his opinion on the former Waterford manager by tweeting 'Absolute nonsense, egos gone out of control' on the same night that Derek and Donal Óg Cusack put the world to rights in their freewheeling post-match reflections following the Tipperary-Wexford All-Ireland semi-final.)
Derek himself was busy in the media in the aftermath of Waterford's 2019 exit, taking aim at "populist barstool jibes" and arguing in the Irish Examiner that Paraic Fanning had been "led by a circle of ignorance around the Waterford hurling debate. This debate and conjecture has been fueled by a narrow-minded and lazy analysis of the team during my tenure, particularly by a section of ex-Waterford players."
Ken McGrath and Brian Flannery were both name-checked in the article as prominent figures in this effort.
Derek McGrath, for his own part, argued the perception of his own Waterford team as rigidly defensive, compared to the buccaneering, seat-of-the-pants stuff they played in the noughties, was dismally simplistic.
From the outside, it seems that this particular debate has dominated - and even divided - Waterford hurling for the past couple of years. (Certainly, Derek McGrath's brand of intellectualism seems to rub a large portion of the hurling constituency up the wrong way something shocking.)
There was a bit of disquiet early in McGrath's managerial tenure at the jettisoning of several players - Jamie Nagle, Seamus Prendergast, Stephen Molumphy among them - before, it was whispered, they felt they were ready.
Flynn insists there is no great divide in Waterford hurling but he does hint at some needle between some members of the noughties generation and the 2014-18 management.
"It's not a battle between former players and former management. There was a few things said that irked former players - not me, in particular - things along the lines of we won't make mistakes of years gone by.
"It was like a new beginning or a new dawn as if everything else was swept under the carpet. I can see where Ken is coming from. But at the end of the day, everyone wants the Waterford team to win no matter who's in charge or what style they're playing.
"I wouldn't say there was a big divide in the county."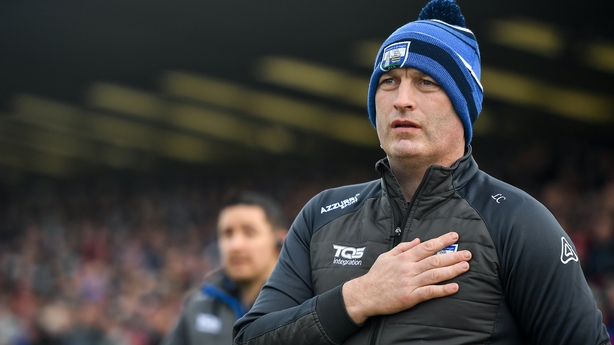 The appointment of Liam Cahill as manager should at least give Waterford a chance to leave these fraught debates behind them.
His credentials can hardly be questioned. But for Liam Sheedy making himself available to the Tipp seniors once more, Cahill would likely be managing his native county.
Their league form in 2020 was strong, with home wins over Cork and Galway, and a narrow loss to Tipperary in Semple Stadium, which was even more impressive given they finished the match with 13 men. Though this all comes with the health warning that there wasn't much wrong with their league form in 2019 either.
Does Cahill have the quality of player available to him to get Waterford back to the summit of hurling - or at least out of Munster?
While the All-Ireland minor victory of 2013 and the All-Ireland U21 victory of 2016 - both titles won essentially by the same crop - hinted at a positive future, underage success in the years either side of those wins has been rather scant.
The senior team are already relying on this cohort to some extent. The starting XV for their most recent senior championship game against Cork contained seven members of the 2016 U21 winning team, a number which didn't include Austin Gleeson, who came on as a sub. Waterford will be relying on this crew to develop and grow into the senior jersey in the coming years.
"Our minor record since 2013, when they won the All-Ireland with the same group of players that won the 21s in 2016, has been quite poor." says Flynn.
"The 21s in the following couple of seasons, we were very unlucky against Cork twice. So, I suppose there's a good pool of players with Munster championship experience,
"At the time in 2017 and 2018, a few of them weren't let loose, particularly up in the forward line. They had been used to playing together as a unit and they knew each other's game and the step-up to senior is tough. They've played National League but it just hasn't happened (for them) yet as a group.
"There's obviously a big debate in Waterford as to where Austin Gleeson should be put to get the best out of him. That debate rages on. Some people were looking forward to this season to see if he becomes the influential centre back that everyone thought he could be.
"The Waterford lads are still young enough. There's nothing handed to you unfortunately as we know too well in Waterford But I think there's massive potential within the pool of players for sure."