After spending much of the past three months cautiously planning a return to activity, the GAA will take the next steps towards emerging from the lockdown on Friday.
It's expected that the Association's 'Return to Play' roadmap will be agreed upon by the specially-formed Covid-19 Advisory Group before being ratified by GAA Management.
The Association may yet wait until Monday to make public its template, but it's understood that their announcement will be in line with the Government's latest restrictions update which has been pencilled in for 8 June.
The GAA's plan will incorporate a gradual unrolling of restrictions and will be entirely dependent on Government advice and the 'R' (reproduction) rate of infection remaining low.
The roadmap will also give clubs and counties a chance to get used to the practicalities and implications involved, of which there will be many.
While Phase 2 won't see much movement and will essentially centre around the opening of GAA walking tracks for groups of four people who live nearby, Phase 3 will see a significant progression.
At this stage it's likely that Covid-19 supervisors or officers will have been appointed by GAA clubs who will prepare to see their pitches open on 29 June.
For the past few weeks, the GAA have seen a clamour in high-profile players and coaches seeking club gates to be open.
Understandably, however, they have been extremely cautious in their approach - and with good reason.
Their roadmap to a return to training and playing activity will place increased demands on club stalwarts and members, especially those who are appointed Covid-19 Supervisors.
At the start of the lockdown, when there were repeated calls for club gates to be opened, president John Horan said he was reluctant to place undue pressure on the volunteer element of the Association.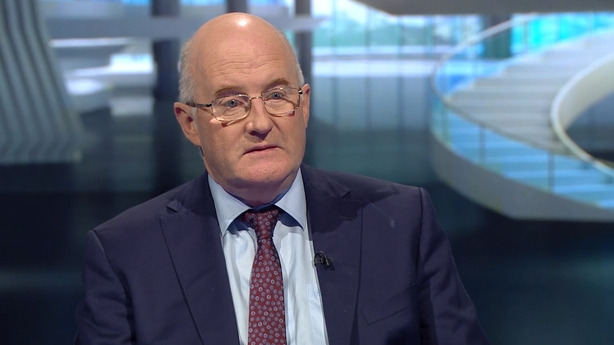 "We had to examine it and look at it closely," he told The Sunday Game. "And there was a concept in it that people had to gather together in groups of four, but we felt that it couldn't be marshalled by people in our clubs because our clubs are led by a load of good-quality volunteer people and to put the onus on volunteer people to make the decisions to police and organise training within our facilities, we just felt that would be too much on them."
However, in recent weeks, the 'R' rate has fallen steadily and so too have the number of cases and admissions to ICU units. Other sporting bodies are well progressed in outlining their return to action, and, last weekend, Horan suggested that social distancing of two metres was the principal remaining hurdle they had to overcome.
In the past week alone, however, there have been calls for the distance of two metres to be reduced.
Meanwhile, there has also been huge optimism within the GAA and around the country that activity of some shape can slowly resume with county boards planning revised and compacted Championships which could start at the end of July.
This now looks likely to happen - provided it is safe to do so - but the re-emergence from lockdown will bring with it several demands.
Clubs are already under pressure to cope with loss of gate receipts, sponsorship, lotto and other funds, which, apart from health priorities, is part of the reason that Croke Park has not sanctioned any activity on GAA premises.
In the coming weeks, though, clubs will also have to ensure their facilities display proper signage around best practices and social distancing until contact training is allowed.
Sanitisers will have to be placed around each premises.
Equipment will have to be washed and sterilised after each session.
Players at all levels, from adult to juvenile, will be allowed return to train from this point onwards, but it looks likely that extra coaches and mentors will be needed as squads will be split into small groups.
In addition, there will be a serious amount of administrative work to be undertaken.
Players of underage parents will have to give their consent to their children returning to any activity, while temperature checks will be needed too to monitor all members involved.
Contract tracing will also be a necessity as will the overall policing of activity on GAA facilities.
These practices will require a huge effort from members, coaches and volunteers around the country and, in time, similar demands will be placed on those involved with inter-county teams.
For now, those are the key essentials in ensuring a safe return to training and, in time, competition.