Former Monaghan footballer Dick Clerkin, a member of the GAA's Covid-19 advisory group, says the association must take a more conservative approach concerning the relaxation of lockdown measures than professional sporting bodies.
Clerkin debated the matter alongside RTÉ football analyst Colm O'Rourke on The Sunday Game, the latter having recently argued for a swifter easing of restrictions.
The ex-Monaghan midfielder said there'd been a "lot of movement" in recent weeks, citing the upcoming opening of the designated walkways around club grounds and the planning work concerning the return of Cúl camps during the summer.
However, he stressed that the GAA had to be cautious due to the size of the organisation and the resultant potential for negative impacts on public health.
"You have to be conscious of the scale of the GAA. In many ways, the size and the membership of the GAA is its biggest strength. When it comes to this public health issue, it's arguably its greatest challenge. You've over half a million playing members. En masse, it could have such a huge impact on overall public health.
"Arguably, it had a huge impact at the start of this pandemic when it took the quick lead to close down. All of the positive news from a transmission point of view, you'd think the GAA had a massive impact on that.
"Equally, if we move too soon, because of the sheer scale and volume of the membership, you don't want to be in a position where you're contributing to a step backwards. So, you have to be a bit more conservative.
A cautious approach from @dickclerkin8 a member of the @officialgaa
Covid Advisory Group on the opening of club grounds watch more on the #sundaygame on @RTE2 from 9.30pm pic.twitter.com/xcF3niAD3T

— The Sunday Game (@TheSundayGame) May 31, 2020

"If you take where we were three or four weeks ago, I think the pace that we've moved is relatively quick, considering where people thought we would be. Amateur rugby and amateur soccer, they're not moving any quicker than the GAA in terms opening up pitches.
"Professional sport is a massively different discussion. The sheer numbers and volume that you're trying to manage (in the GAA) because it has to be a one hat fits all approach. Professional sports like the Bundesliga and the Premier League, the resources and the cost of getting those teams back moving is not something the GAA can consider... We don't have the resources that the professional sports have to do the testing and the cocooning of players. Everyone is community based and we have to be conscious of that."
O'Rourke, by contrast, argued the GAA was moving too slowly when it came to the re-opening of pitches, pointing out that there are a number of counties in which the transmission rate of Covid-19 is currently very low and saying there wasn't a need for the entire country to move in unison.
"I don't agree. Maybe I'm more of a risk-taker. I think the initial approach of caution was a good one but I think it's time now to be moving on quicker.
"Particularly in the case of under-15s. We should be getting these people back out, we need to get them away from their devices. Physical and mental well-being is a very big issue. I think the GAA are being ultra-cautious on this one.
"I see golf clubs with people at the gate where they're allowing people in to play. I see no reason why clubs couldn't organise a similar situation where it couldn't have somebody on the gate where you allow in groups to play their ball and then another group after that.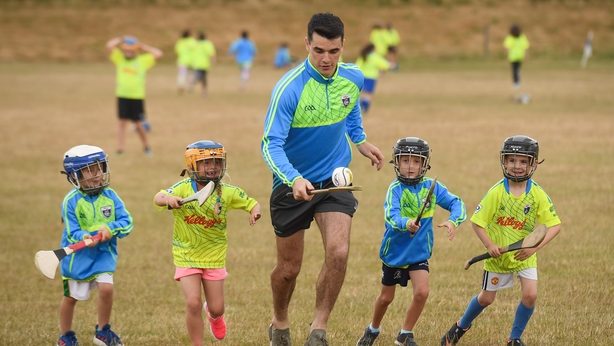 "I could never see any reason for locking up the walkways, it was the safest place in the world for people to be, particularly older people. Instead of having people on the pitches, walking around, we were forcing them onto roads.
"I think we need to move on a bit quicker and I would hope Dick and his group would be advising a speedier return to action.
"There's a lot of counties where if you go through the statistics on it, the rate is very low. We don't have to move on one body on this. We could pick out counties where the rate is low and say we could back to playing. Billy Sheahan (former Laois footballer) has come up with this game without tackling where you can shadowing and it would be very good for young fellas to get out playing."
While asserting the need for caution, Clerkin was quick to stress the GAA were moving to ease restrictions in line with the government roadmap and acknowledged that public sentiment around the matter had changed in recent weeks.
"When this started, I have to say, the overriding sentiment was one of caution. It was 'you're doing the right thing, no rush back'. There was no anxiousness about getting back to play quickly. And there was even people saying, 'scrap the year'. That was four weeks ago.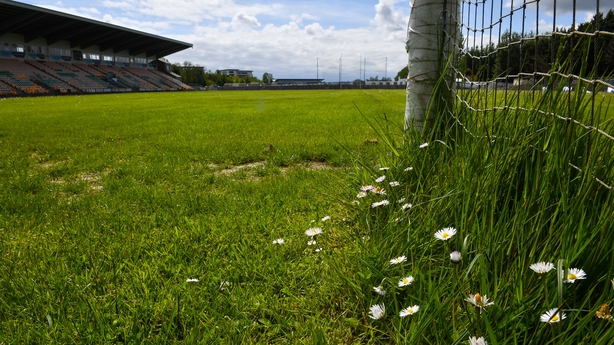 "The public sentiment around this has changed as people get back to work and back into society. Their risk level or their acceptance of risk has changed. We have to move with that as well, based on guidelines.
"If you had asked those club people where their head was at four weeks ago, I'd say it would have been slightly different, as it will be different in three or four weeks time. So, we have to be as agile as we can.
"There's a difference between recreational and controlled training and full contact training that then moves to full contact playing. That (the latter) would be strictly based on medical grounds. We're involved in the return to play government think tank on this, so we're being advised by then.
"We will learn an awful lot in the next couple of months from the professional sports that are back playing, the transmission rates between players. We'll be taking all that information and will have a roadmap that will be predicated on making good forward steps.
"I think we're moving on at a fairly fast pace and we will move as fast as we can within the government guidelines. That's really all we can do."