Last May, Jamie Lee stood in Semple Stadium and felt his heart fill with pride. His native Limerick were rank outsiders in their Munster Championship clash with Tipperary yet prevailed with a seven-point win.
As the final whistle sounded, he quickly sought out his manager and father, Billy. The pair stood in the centre of the field and embraced. They had endured hammerings and hardship together. This one moment made up for it all.
"That is what you train for," he recalls with a grin. "It makes the point to people who don't realise why you do it. It is something to point to for younger people. The nights in November in the pissing rain. All those runs. They pay off."
Come February, they embraced once more, before Jamie boarded a plane and departed for Australia. Another figure in the remarkable number of inter-county players who decided to opt out for 2020. The sun and sand of Sydney claimed several of them.
"I think most people just want to take a break from it. It is really tough if you are from the weaker counties. I was one of the lucky ones and I still found it hard going.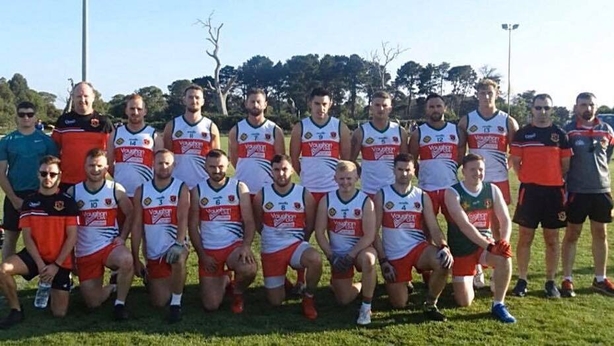 "I used to work in my uncle's bar. Any time there was training, he would cover me. It was easier for me to get to training than plenty others. Donal O'Sullivan is a doctor. He found it difficult to get away and would have to train by himself. Iain Corbett was out in Lebanon.
"The thing for me was being behind the bar when we would lose. In Dad's first year I think we only won two games. I would work Sunday nights. After every match people used said to me 'why are you still playing with Limerick?'
"I don't think they meant to be mean about it. I always said that growing up all I wanted was to play football."
Lee started in a sales position and found a new club, Cormac McAnallens GAA. Then things took a turn. Coronavirus cost him his job and football was suspended. He got by with some construction work before opting to go farming in Woolgoola, a coastal town in upstate New South Wales. 88 days of this will make him eligible for a second-year visa.
"It is more interesting than playing at home for me. It is free flowing football. I think that is the way it should be"
The connections to home are what kept him going. Ten people from his secondary school class were already in the city. The were many evenings pre-lockdown where he sat with them and might as well have been on a barstool in his uncle's pub. Homesickness slowly subsided. Yet he knows it will flair up again when he sees the sight of Limerick's royal green in competitive action.
"It makes it easier to not miss home when there is no football going on. If Limerick were playing games, you'd really miss it.
"I have no doubt the boys would have gone up to Division 3. Hopefully, next year they get it done. Things are picking up in Limerick football in the last few years. The academy is kicking in now."
There are now nine GAA clubs in Sydney. Every year large swathes of Irish arrive and every year they are welcomed with open arms.
"It is more interesting than playing at home for me. It is free flowing football. I think that is the way it should be. Go out and play. There are no strategies, occupying space off kickouts, everything short, restrictions and worries about pockets of space. There is none of that. Go out and win your own ball.
"The real thing is the community. It is massive. I came over and they brought me down to Melbourne for the sevens competition.
"They were brilliant, just looked after me in every way. Rory Allen played for Offaly a few years ago. John McCullagh played for Tyrone. They both put an arm around me. Looked after me the way you look after an 18-year-old when he first comes up to senior. It is hard coming to a new place and they made sure I was never in the lurch.
"I remember being down in Melbourne and looking at all these people still united. You are so far away from Ireland and the GAA is still a massive part of people's lives."
Teacher and former Laois footballer Stephen Attride swapped Knockbeg College for Bondi High School earlier this year. Having been named captain in 2017, the Killeshin clubman led his county to back-to-back Allianz League promotions before the pull Down Under became too strong to resist.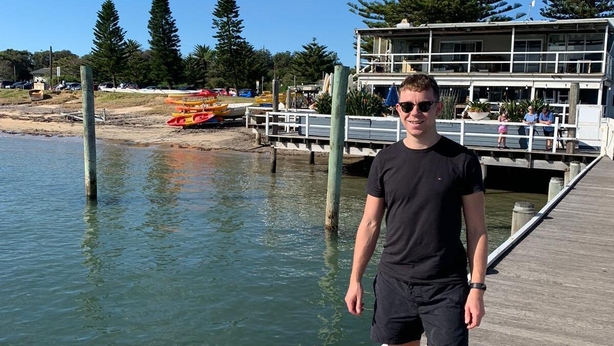 "I had a couple of friends in college who I would have been very friendly with and they decided to come over. I had my mind made up early last year well before the season finished," he explains.
That is not to say his will wasn't tested. Laois have made some big strides in recent seasons and Attride was there for every one of them. As well as that, his club reached their first ever Laois senior football final last year.
"I did find it hard to walk away. I've been involved with Laois since 2013. For the last five or six years I have known nothing else really. I found it difficult to leave that behind. At the same time, you need a break. The way Inter-county football has gone, it is pretty full on.
"It was just a huge commitment. In comparison to here, I'm playing with Clan Na Gael and even the training. You can train here at your own pace. There is no pressure to do collective sessions. If you need to do it yourself in the morning or at lunch, you can.
"I found the freedom to train was something I loved about the lifestyle over here."
Lee Cullen wholeheartedly agrees. Having established himself in the heart of Fermanagh's defence in recent years, last January he made the difficult decision to leave it all behind. He is currently playing with Penrith Gaels and working as a data engineer.
"Inter-county football is a huge commitment. I was living in Dublin. I suppose a two-and-a-half hour commute does take its toll. I love football. I mean I really enjoyed the last couple of years under Rory (Gallagher). But I felt like if I didn't do something like this now, I would probably regret it."
A common thread amongst all players who stepped away for 2020 was the commitment involved. The modern game has a price. Yet, as Cullen explains, it also has a payoff. It was not easy to walk away.
"I was playing to the highest level I could. There was a pride in that, it is hard to give it up. Look I am very conscious of my career as well. Sometimes you think is this worth it? But there is something. The buzz you get from playing sport you grew up with and dreamt about. You were playing against other players at the top level. It is hard to give up.
"I was part of a county panel since 2012. That's who I am and all I know for those seven years. You don't realise how much it matters to you until you leave it. It is not just the football. Those are your friends going to battle. That forges something. It is hard now to look on being outside of that bubble."
He may have swapped teams but it is the same family; values that mean even more when you are so far from home.
"The importance of GAA here shocked me initially. I have played the game internationally, in Boston and now in Sydney. You realise how much it means to people abroad. It is their way of connecting with home. Penrith have been very good to me. Even when I was moving house, they gave me a van for the day. They are always there to help."
Jamie Lee is already working towards his second-year visa, Stephen Attride is in discussions about potential sponsorship, Lee Cullen has already been offered it. He has yet to make a decision although as he weighs it up, extending his stay in Australia looks an attractive option.
"I look at the life I had in Dublin. I don't know if I liked my life there. Rent was so expensive, wages were lower, weather is not as nice. I won't stay here for ever, but I can see myself sticking it out for a while yet."