Not these days obviously, but over the last few years had you drove past a club pitch anywhere in Tipperary, you may have seen two men walking across or up and down the field, one of them zig-zagging as he chatted.
Most likely one of those men was Eamon O'Shea and the other a Tipperary hurler.
Those one-on-one sessions were played out behind the scenes, with no fuss, cones or hurleys, and maybe at a time when few were about.
But if you ever wondered what makes a good player, or a good coach, you could find answers in those rambles around the field where the teacher tells the student how to make space, how to make runs, how to visualise what ball is coming next.
O'Shea doesn't use drills or cones to coach teams. He doesn't have sessions mapped out ahead of training, nor does he come with clipboards. He prefers to monitor the mood of the squad before going any further.
He applies the same principles to his club Salthill-Knocknacarra where he works with underage teams, his home club Kilruane MacDonaghs where he still remains heavily invested, and any number of Tipperary senior teams he has helped over the past decade.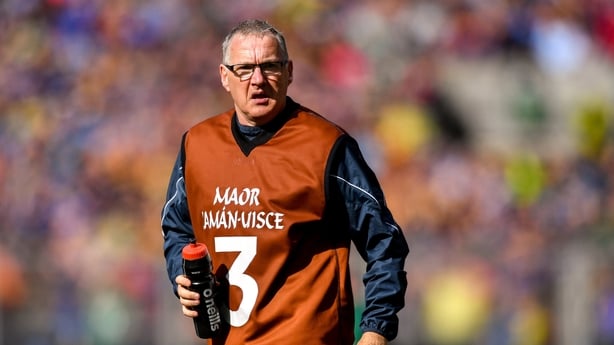 In his autobiography 'All In My Head' Lar Corbett remembers a night in Semple Stadium when O'Shea sidled up beside him. Nothing was said for a while, O'Shea just looked at Corbett, up and down, for six or seven seconds.
"What's up?" Corbett eventually asked.
"Nothing," replied O'Shea, "I just wanted to see if you were right."
He gave a hearty thumbs up before walking away, leaving Corbett none the wiser.
As the two worked closely together and Corbett learned more about his coach, the Thurles Sars player would have gone hiking up the Devils Bit on skates had he been told to do so by the coach he trusted so much.
"My mind was blown every time I spoke with him," Corbett said.
And indeed, whatever switch O'Shea triggered inside of Corbett, he was never the same again.
Prior to the 2006 Munster final, Corbett only started five of Tipperary's previous 35 league and championship games. He endured years of persistent hamstring injuries, frustration and stagnation.
When O'Shea came on board as coach in 2008, Corbett, once known as 'One Point Larry' turned into a deadly assassin, ending his career with 29 championship goals, just one behind Seamus Callanan's tally.
His peak came between the 2010 All-Ireland final and the 2011 Munster final when he scored seven goals in those two games. Whilst Corbett's class is undoubted, he puts a massive part of his rejuvenation down to his coach.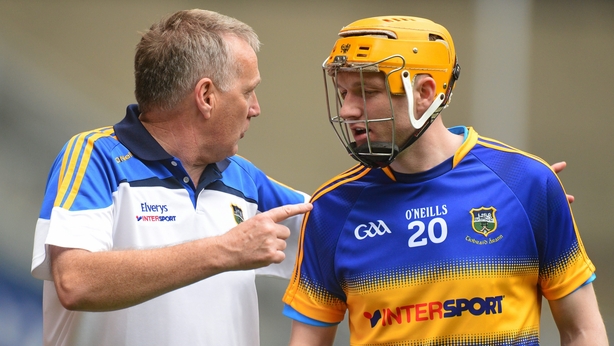 O'Shea was the keynote speaker at a recent coaching webinar arranged by Dr Peter Horgan, Education Officer at the GAA.
A professor in the school of business and economics at NUI Galway, O'Shea has authored or co-authored 15 books, contributed to 25 more, and appeared in over 70 economic and medical journals dating back to 1987.
But as he spoke to over 1,000 sports coaches on the Microsoft Teams platform earlier this month, he chatted passionately about the need for both chaos and structure on a pitch, his admiration for Johan Cruyff, and the satisfaction he gleans from seeing kids in nurseries trying to work out for themselves how to create space.
The content – no matter what level coaches were at – was relatable. Little wonder that, so far, a total of 21,995 people have participated in online GAA workshops and webinars.
"The response has been phenomenal," says Horgan. "We may be in lockdown but you would imagine that the quality of our games will thrive in the future with the thirst for learning. When you hear people like Eamon talking, and we have had Des Ryan from Arsenal, Stuart Lancaster and Wade Gilbert too, you can only but learn.
"Coaches log in with maybe their own way of thinking and then they hear Eamon speak about how he doesn't use cones. It just makes them think.
"I would say this period in our lives has lent itself to taking time for reflection."
Ger O'Connor is Dublin GAA Games Manager. He has authored a series of books on coaching, including publications called 'Ready to Play', 'Creative Games Sense' and 'Building Physical Skills'.
O'Connor says that coaches are usually so frantic that they don't get time to press pause and look on their own methods.
"And if this time away from action has done anything it has made us stop and look at ourselves," he adds.
"We are so busy coaching from one session to the next that we don't get the chance to reflect on our own impact.
"But over the past few months people have taken time to listen to webinars, join a group or chat and re-connected again."
O'Connor himself is in the midst of a two-month series of coaching webinars on behalf of Dublin Games GAA and these include guest speakers like Peter Canavan, Liam Moggan and Pat Gilroy. The module is called 'Coaching to improve individual and team performance in Gaelic Games."
"There is a lot to be learned," he says. "Coaching is all about interacting with people and that skill of communicating gets the best out of players but also gets the message across, gets them motivated and without knowing it they are goal-setting."
O'Shea – and many other excellent coaches – have shown that a connection means an awful lot in sport – no matter what the level.
When Corbett walked off the field at half-time in the 2009 All-Ireland semi-final he saw O'Shea coming towards him. Corbett, by his own admission, had wasted three clear goal chances in that first half.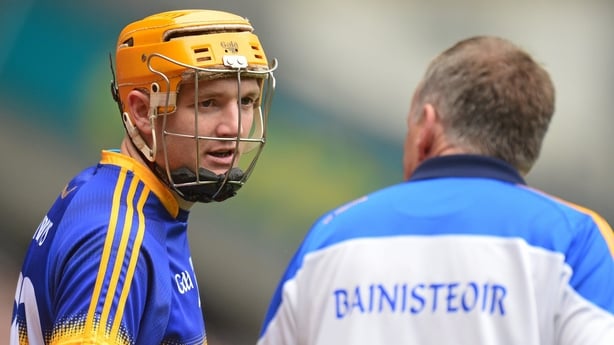 In previous times he feared he would have been taken off and as O'Shea approached, he wasn't sure quite what to expect.
O'Shea rattled the back off him with an embrace and a thump. "You're flying," he roared. "Keep pulling that trigger, we only need one to land."
Corbett came out in the second half and shot a hat-trick of goals.
"Interpersonal skills in dealing with people are key, and you can tell that from our webinars," O'Connor says.
"If you are a good people's person, it's definitely a help. Everyone is self-conscious in sport, whether you play to a high level or not, but these sessions we help other coaches learn and observe what others are doing, some of it off the cuff, more of it in a little more structured fashion."
Peter Horgan says that nine days after the lockdown was announced, such was the appetite for learning, that they had bi-weekly sessions up and running and the demand has not since dwindled.
"We hold them from 7.30-8.30 on Tuesday and Thursday nights because those are nights that coaches are usually out and about anyway," he says.
"For the first event we were only allowed 250 people on the format we used. Very quickly we were over-subscribed and we had to move onto the Microsoft live event platform which can host up to 10,000.
"We followed that up with an exhaustive coaching survey to find out more about our coaches, who they are, why they have joined and why some have left.
"The more information we can gain, the better prepared we will be going forward. We are not overloading people but hopefully we are helping coaches who might just be at a loose end."
O'Connor's modules run until late July and he hopes the content will keep everyone fresh and eager for when action does resume.
"Things are looking a little more positive," he says.
"I am lucky enough that there is a local park beside me, and I can go for walk with the lads at home and have a few pucks or kicks. But if was living in other parts of Ireland where there were no such facilities, I think it would be hard for people.
"Coaches log onto our webinars looking to learn new and keep some normality in their lives," he says.
"Hopefully, we will all see that soon. But, for now, the appetite to educate and learn is absolutely huge and that's great for our future."