And so we have our Hurling All-Star team as voted on by the public.
Forty years is quite a span to pick a XV and the course of the game has changed utterly in that time. It is still evolving and still providing a fair bit of thrills.
Over 200 players were in contention, with the public then asked to vote on each line. 
When all the votes were counted, Tipperary led the way with six players on the team, Kilkenny had four, two spots went to Cork, with one representative each for Clare, Offaly and Offaly rounding out the selection.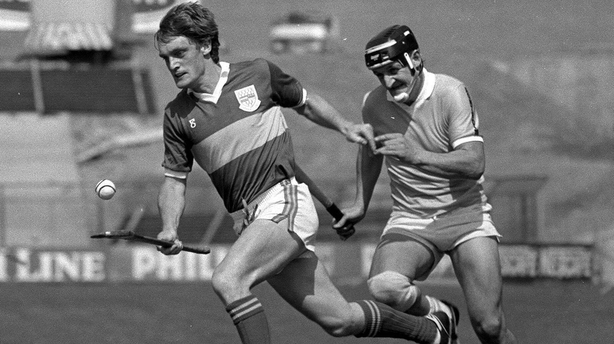 It's perhaps not surprising that players who have excelled in recent times are to the fore - though not exclusively.
And to prove that, Nicky English, who lit up many games before Tipp's re-emergence as a force again in 1987, makes the cut and joins fellow Premiermen Seamus Callanan and Eoin Kelly on a formidable full-forward line.
Tipperary heading the this selection may surprise some as the county had a few fallow periods across the 40 years. That said. Brendan Cummins was a clear winner in the goalkeeping berth, earning 2167 votes more than Wexford's Damien Fitzhenry on 1748, while Pádraig Maher had a bit to spare ahead of JJ Delaney and Ken McGrath for the final spot on the half-back line.
Tommy Dunne joins Michael Fennelly in midfield - the pair edging out Galway's David Burke, with Cork's John Fenton, who shone in the 1980s, also attracting much support.
As for Kilkenny, Tommy Walsh, Fennelly, DJ Carey and Henry Shefflin make the side. Hard to argue with it, you might say. Another six or seven Cats could also have been in the reckoning.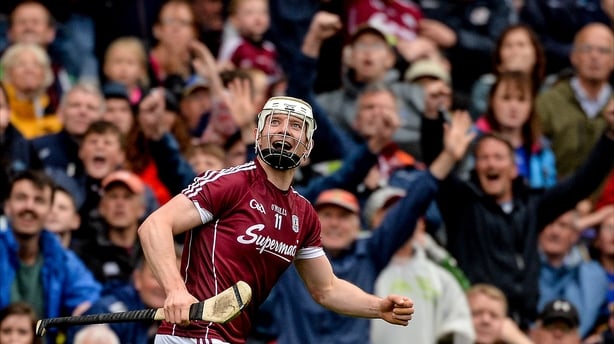 Joe Canning's inclusion is testament to his talent in well over a decade for Galway,
That only leaves our full-back line. Not a Kilkenny or Tipperary player to be seen as Clare's Brian Lohan topped the public vote with over 6000 votes. Joining him on either side are the Cork duo Diarmuid O'Sullivan and Brian Corocoran - the latter named as Hurler of the Year in 1992, aged 19. 
So no place in the side then for Waterford's Tony Browne or Ken McGrath or for any of the Limerick contingent that swept to All-Ireland in 2018.