County boards are putting plans in place to stage club games in preparation for any acceleration of the Government's reopening of the economy.
GAA President John Horan today suggested that a relaxation of the current two-metre social distancing guidelines could influence the GAA's proposed return date.
The GAA had planned to keep pitches closed until 20 July but, after Taoiseach Leo Varadkar indicated he may speed up the reopening of the economy if the number of infections remains at a low level, the Association at county level is preparing for a return to play.
GAA officials remain extremely cautious and wary of looking too far ahead as they prepare to outline a roadmap to safely re-open club premises and return to action.
Speaking to GAA.ie today, President John Horan said the Association would return to action – when it was safe to do so.
"There's no talking about 'we won't be back until there is a vaccine' and there is no talking about 'we won't be back until social distancing is acceptable', but as long as social distancing is the priority at two metres that is a big hurdle for us to bring back contact sport."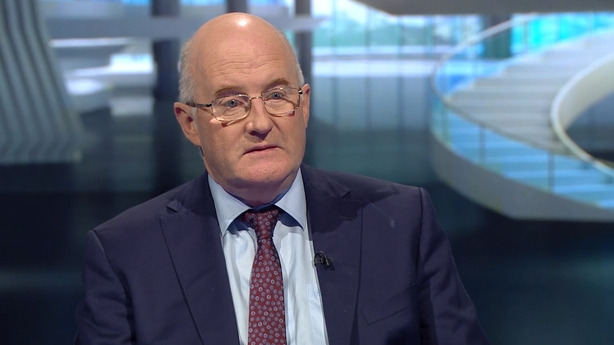 It remains to be seen what effect there would be if there were a move to reduce distancing to one-metre - in line with guidance from the World Health Organisation (WHO).
Moving from two-metre social distancing could give sporting organisations even further hope of returning to action sooner than first thought.
RTÉ Sport understands that, in the event of an announcement from the Taoiseach, counties are very well poised to stage club games.
According to feedback received, the majority of counties have put forward plans to return to play - in line with expected protocols.
These include games behind closed doors initially.
There will be no use of dressing room or changing room facilities – players will arrive separately and return home immediately.
Only players and a limited number of coaches will be allowed enter grounds.
In certain instances, games could be streamed on county board websites for supporters to access.
Two to three venues are being put forward in counties to host domestic championships if they proceed and a general tweaking of existing competition structures has been recommended to facilitate new, compacted tournaments.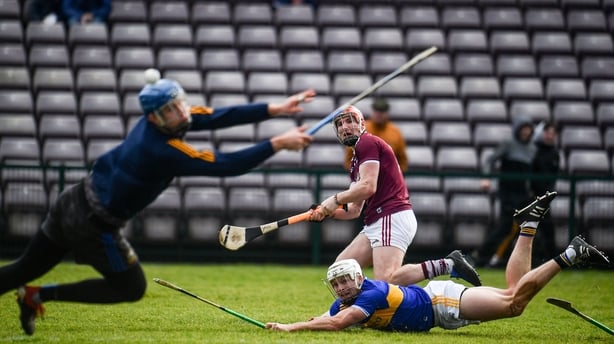 The GAA's Covid-19 Advisory Group is also busy working on a 'Return to Play' booklet for all county boards to use as a guideline and adhere to.
Professor Mary Horgan, a leading expert in infectious diseases and President of the Royal College of Physicians, has been added to the group.
Prof Horgan has previously been advising other world governing bodies of sport and her role is seen as invaluable in the re-emergence from lockdown.
"There has been a definite change of mood in recent days," a source said.
"But the situation is changing from day to day so no-one is looking any further than they should.
"If things keep progressing the way they currently are, that optimism will increase, but all of that is providing the R rate is kept low.
"For now, it's a case of monitoring and planning."
Yet, the virus looks like it is being contained in communities. And the first set of data taking account of a gradual easing of restrictions shows the average number of people in Ireland infected by someone who has tested positive for the coronavirus has fallen from 0.6 to 0.4.
The health and welfare of its people is the only priority for the Association and, from the highest level down, there stands a determination not to place any vulnerable family or community member in the line of danger.
There is also the added complication of having to deal with two separate administrations and jurisdictions when the time eventually comes to bring a 32-county organisation to a safe resumption point.
We need your consent to load this rte-player contentWe use rte-player to manage extra content that can set cookies on your device and collect data about your activity. Please review their details and accept them to load the content.Manage Preferences

Currently, the southern Government's 5km boundary has put on hold any prospect of opening clubs up for small training pods, though walkways could soon be made available at designated times for locals.
Since last Monday, however, players from many teams training in small clutches of under four people in local parks and courses where they are allowed to gather.
Caution is undoubtedly the keyword as the Association looks ahead but the past four days have also brought a new wave of optimism that activity – in some shape or form – could yet return late this summer.
Personnel on the ground have been told that if the coronavirus reproduction rate continues to fall there is hope that club games could recommence before it was originally hoped.
The hugely popular Cúl Camps, attendances of which have grown by 56,000 in the past five years to a massive 156,175 in 2019, are still a live prospect.
While counties like Tyrone, and certain clubs around the country, have indicated they will not be holding camps this year, there remains huge enthusiasm in most quarters for them to go ahead.
Meanwhile, for the past two weeks, the GAA has sat at the virtual table with Sport Ireland's Return to Sport expert group, whilst also putting its own Covid-19 Advisory Group to work on protocols for potential returns to action.
Other Associations like the IRFU and FAI, who sit on that expert committee, are busy working on their own plans to return to playing. These include testing protocols and playing games behind closed doors and at selected regional venues.
The GAA is neither professional nor semi-professional, meaning that players, coaches and officials cannot isolate themselves in camps. And as the priority is not to place any players – or family members in vulnerable situations – in danger, this will lead to added complications in any return to play policy.
Listen to the RTÉ GAA Podcast at Apple Podcasts, Soundcloud, Spotify, or wherever you get your podcasts.