As Kevin McStay readily admits, few outside the county saw Roscommon's Connacht football title of 2017 coming.
A dreadful spring saw them muster just one win, while the Tribesmen, under the stewardship for Kevin Walsh, were moving in the opposite direction having secured promotion to the top-flight.
The hosts were also seeking back to back provincial titles for the first time in 14 years.
"We were under pressure to win something," McStay reflected on the Sunday Game when discussing his second season in charge of the Rossies having left the "comfortable sofa" in RTÉ for inter-county management.
"Roscommon is a small county in terms of football, but it has a great tradition.
"When a final comes along, it gets everybody very excited. No matter where you are, and we weren't in a great place, there is a sense you can go out and win it.
"It was a once-off situation and on championship Sundays, anything mad can happen."
By this juncture McStay had overseen quite a change in personnel. While he was satisfied with the players who had committed, there was a sense of regret for those that opted out given what would transpire that July at a rain-soaked Pearse Stadium.
I felt very sorry for that group when we did eventually have some success, but that was a choice people made
"They [the players] were committed and there for the long haul. They had to be. It possibly wasn't the most attractive proposition I was selling to them in late 2016, early 2017.
"We had lost a fair amount of players which was hugely disappointing. When I think of it now, in terms of Covid-19, there is always a sense you should play for your county when it is on offer as you don't know what is around the corner.
"I felt very sorry for that group when we did eventually have some success, but that was a choice people made. It wasn't an easy position for me."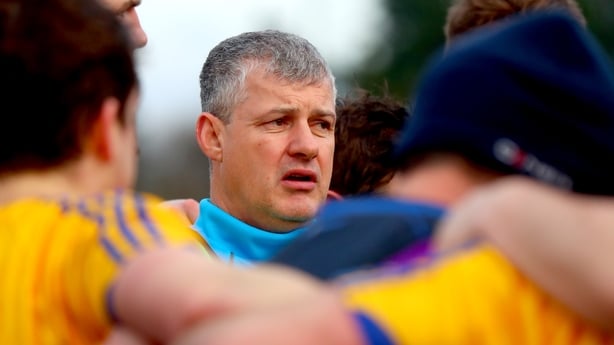 Leitrim were dispatched with 17 points to spare in the semi-final, training camps were proving productive and preparations were going to plan.
Others may have written off their chances against Galway on their own patch, but McStay saw that as their advantage and incorporated that into their theme for the decider.
"One of the big ideas we had was that despite Kevin Walsh doing everything he could, and the leaders in the Galway team, to rein in over-confidence, Roscommon were the train coming down the tracks.
"The train you don't see coming is the one that kills you.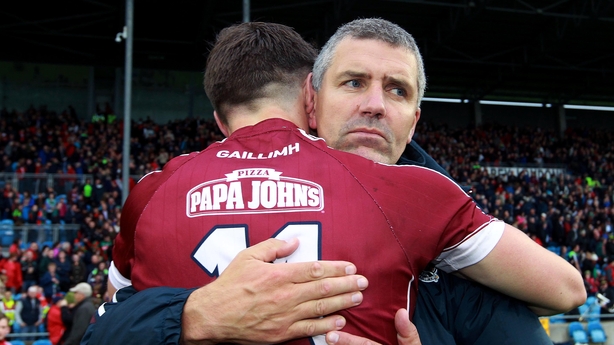 "I don't mean that as a sneer against Galway because every manager tries to avoid over-confidence. It's almost cancerous; when fellas around a table are telling you, 'sure you beat these guys by 20 points last year'.
"We had been relegated with just one win in the league, Galway were moving in the opposite direction and heading to Division One. Everything was good about Galway and fair play to them, but there was sense that no matter what precautions Kevin and his management team took, his team were just going to say this is a fence we have to jump before going onto the quarter-finals.
"The weather was shocking on the day which fed into us beautifully because now it was going to be a scramble and the was going to be a gut-check early on to see who wanted the breaking ball and who was up for it."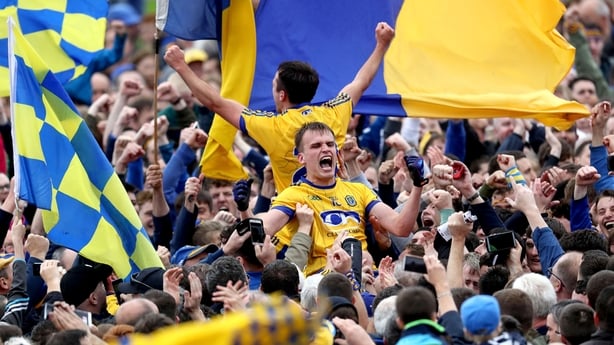 The 2-15 to 0-12 win over their more illustrious neighbours was arguably the highlight in his three years in charge.
Now back on the comfortable Sunday Game sofa, he admits that while he couldn't say he knew Roscommon would get the better of the Tribesmen that day, the building blocks were in place for an upset.
"I'm not saying I knew it was going to happen, of course I didn't, but I had a great sense that if there was a break going, if God was good and the bounces started going our way, we were prepared for any good luck that was going our way."