In recent days, talk of the GAA easing access to club grounds before 20 July is becoming a possibility following comments from Association president John Horan.
The prospect of the elderly walking around the perimeter of grounds at a certain time, while others could exercise at other times was mentioned by Horan. 
Accepting the stance that the GAA has so far taken in dealing with Covid-19, Donal Óg Cusack feels there is now a need for club grounds to open their gates so as to allow the aforementioned activities.
Speaking on the latest edition of the RTÉ GAA Podcast, Cusack said: "You can understand why the GAA are taking a conservative approach. We are in uncharted waters. Who is going to risk human health? I'm stating the obvious. 
"The GAA fields are the heartbeat of most communities in Ireland, definitely in rural Ireland, definitely in Cloyne where I'm from. I do think they need to open up the fields earlier than the 20th of July.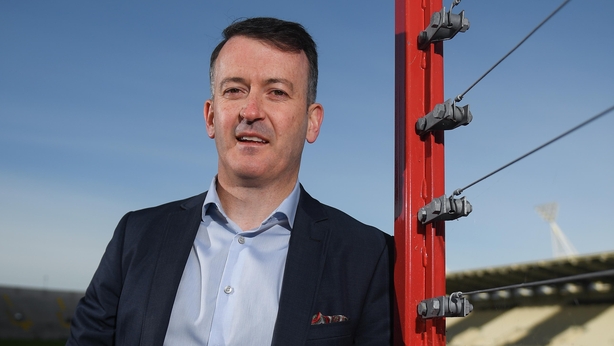 "I understand the GAA don't want to put pressure on clubs and communities, but I wouldn't be surprised that you'd get a lot of volunteers that would act as marshals, say between 12 noon and 6pm.
"I know there is a risk involved. I think we're moving away from a point that this virus is going to disappear at any stage. We have to come to terms with the fact that living with Covid-19 is the reality."
Joining the three-time All-Ireland winner on the podcast was former Waterford hurling boss Derek McGrath, who believes the GAA are well served by those who are guiding them through this pandemic.
He outlined: "The Covid-19 committee that has been established of Dr Pat O'Neil, Kevin Moran, Paul Flynn and Jim O'Donovan are quality people who have been involved with teams at the highest level.
"They are actively working on a pathway, that will hopefully see some sort of integration and are balancing the whole mental well-being with the ultimate safety of everybody. 
"If you look at Katherine Zappone's (Minister for Children) comments in terms of childcare - cluster groups availing of open spaces so I'd imagine there would be a link between those thought processes and GAA processes going forward."
We need your consent to load this YouTube contentWe use YouTube to manage extra content that can set cookies on your device and collect data about your activity. Please review their details and accept them to load the content.Manage Preferences
Listen to the RTÉ GAA Podcast at Apple Podcasts, Soundcloud, Spotify, or wherever you get your podcasts. & 
We need your consent to load this SoundCloud contentWe use SoundCloud to manage extra content that can set cookies on your device and collect data about your activity. Please review their details and accept them to load the content.Manage Preferences
RTĖ Sport · RTÉ GAA Podcast: Donal Óg Cusack and Derek McGrath on effects of lockdown and best full-forwards