Roscommon football manager Anthony Cunningham says his players greatly miss human and team interaction since the squad disbanded.
Cunningham led the Rossies to Connacht glory last year, becoming the first GAA manager to win senior titles - in both football and hurling - in different provinces, having previously led the Galway hurlers to the Leinster crown.
This year, his side were joint-top of Division Two alongside Armagh and were pushing hard for promotion when the Covid-19 pandemic struck and the GAA shut down.
Speaking to RTÉ Sport, Cunningham admitted that his players were finding life without football quite taxing.
"The first thing to say is that we just want everyone to emerge safe from this and we want to see lads out playing again when it is safe to do so," he says.
"But the lads are sort of lost really and that's the nature of the beast.
"At the start of each season we decide to take it on. The challenge is to be as competitive as you can, take on your rivals and test yourself fully, go as far in competitions as you can.
"We are still in touch with our lads through calls, texts and emails, but obviously they are training on their own and the panel has been stood down.
"I have to say that guys are at a loss without that interaction and personal contact. They are used to being very structured in life and training four to five times a week, knowing what is coming next. I guess it is hitting hard that everything has come to a stop and the panel has been disbanded.
"For their own wellbeing, we are continuing to offer a load of support in terms of advising on gym programmes, skills improvements, and conditioning.
"We have encouraged keep as much routine as they can in their lives."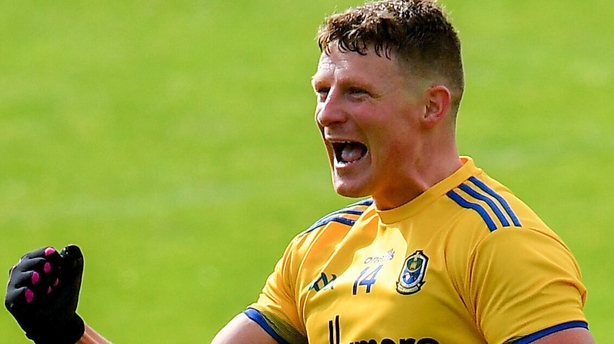 He accepts that his panel - along with everyone else in the GAA - has no choice but to sit back, watch what unfolds and wait to see what the Government recommends.
"When we do get back it will take at least a month and between two to four club or challenge games, depending on what tack the GAA takes, to get lads ready for inter-county competitive action.
"Getting back via the club scene would be a huge help but the most important thing is that the whole environment is safe to operate in. Hopefully it will be.
"I think it will take that bit longer for amateur sporting organisations in Ireland to return to play with regard to testing and cocooning.
"I know there is talk of the provinces getting back playing rugby behind closed doors, for example, but for us in the GAA, with the community and amateur ethos of our Association, I think even more precautions will have to be taken. If that means it's next year that we get back, so be it."
Fourteen Roscommon players are based in Dublin with most of them working as teachers or studying at third-level institutions.
Since the lockdown nine have moved back home to self-isolate.
"An awful lot of the lads would be teachers or students and they are all home now as they are finished for summer.But we have five guys whose full-time employment is in Dublin and that's their home," he said.
"So, they are in isolation or working from home there. That's a strange one for them too, not being able to come back to Roscommon to see their families."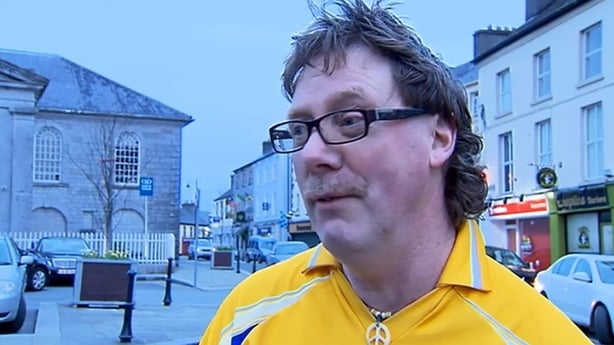 Aside from the all-round uncertainty of these times, Cunningham says he has really enjoyed his stint in charge of the squad.
At the start of May they were due to play London in the Connacht SFC preliminary round and, had they prevailed there, another clash with Mayo, who they beat last season, beckoned.
"Those type of challenges are massive and that's what you are in this game for," he says.
"With the amount of work required at inter-county level, this is not a job you can do unless you are enjoying it.
"The demands are increasing all the time but, in the past 12 years, my experience is that players want every inch that will improve them. They want better systems, facilities, tactics and it's all to get up there with the likes of Dublin and Kerry.
"Look back on both All-Ireland finals of last year, hurling and football, and you will see where teams have taken our games. Then you flick on TV and see games from the archive, maybe only eight years ago, and you see where the game has gone to.
"It's gone up several levels and I know our lads and all the other counties want to get up there."
Cunningham says he is glad to have a county board and supporters club who provide huge backing for their teams.
The formation of Club Rossie was established to provide greater facilities in Hyde Park and to complete the Dermot Earley Centre of Excellence.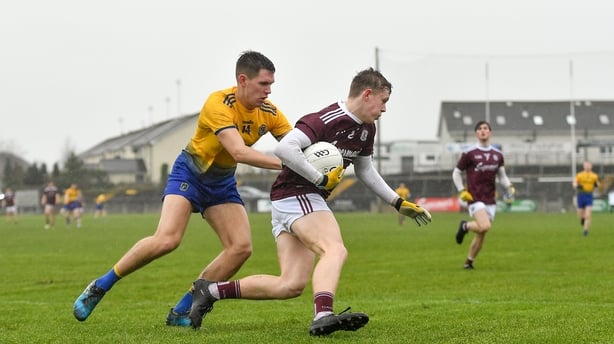 "Club Rossie is ran by top class people and they want something there afterwards to show for all the work and fundraising efforts that go on," Cunningham adds.
"Build the Centre of Excellence and improve the stadium, those are the targets.
"They're wise in how they approach it and spend their money."
Last year, Club Rossie undertook a novel fund-raiser, holding a monster draw for a house in Dublin – a campaign that raised almost €950,000 for the county board.
They followed up on the massive success of that project by putting forward a two-bed apartment in London worth almost €850,000. That draw was due to take place in early May but was cancelled because of the Coronavirus and has since been rescheduled for December 30, 2020.
With the sixth smallest population in Ireland and no major industry in the county, officials in both Club Rossie and the county board have been quick to think outside the box.
Improving Hyde Park will mean bringing it right up to standards required to host Connacht Finals with a focus on turnstiles, toilet, and dressing room facilities.
The Dermot Earley Centre of Excellence will incorporate a number of pitches with lighting and many other facilities and will be completed on a phased basis.
With a proactive administration, a set of ambitious players and a manager who has already won Leinster senior hurling, Connacht senior football, All-Ireland Under-21 hurling and Leinster and Connacht club championship honours, the Roscommon project looks well on course when action does resume once again.