Former president Liam O'Neill says the current lockdown has presented a golden chance for the GAA to future-proof itself.
In 130 years, the All-Ireland championships have never failed to take place but the prospect of completing the 2020 campaigns remain uncertain as the country tries to cope with the coronavirus and life through social distancing.
O'Neill was the 37th president of the GAA and served in the highest office between 2012 and 2015.
He feels that no games can be played until players decide if they would be willing to play.
The Laois native has also called on the GAA to use this period to progress the unification of ladies football, camogie, rounders and handball and bring those units under the one umbrella.
The retired school principal feels that more female and youth representation is needed – across all levels of the Association.
And O'Neill also believes that staff and departments whose daily outputs have been affected by the pandemic should be redeployed to plot the best way forward for the GAA over the next 20 years.
He would like to see the club versus county fixture dilemma examined further, second and third level GAA prioritised more and he points out that much more work can now be carried out remotely and online.
O'Neill said: "In some ways, if there are no games this year, you would almost want someone to come out now and just shout, 'Stop everything!'.
"You could get some real clarity then. If that happened, you could take six months of a complete pause and redirect all the energies and resources into making the GAA strategically sharper when we resume playing.
"We organise games, that's what we do. We organise games on request from people who want to play games – the players.
"And I don't think we can be talking over their (players) heads now at this time when speculating about games returning. It's too dangerous and people are too important to us.
"I wouldn't ask the father of a young family to go and play a game unless it was 100% safe to do so. I think more players are coming out and saying that they don't want to do risk it either."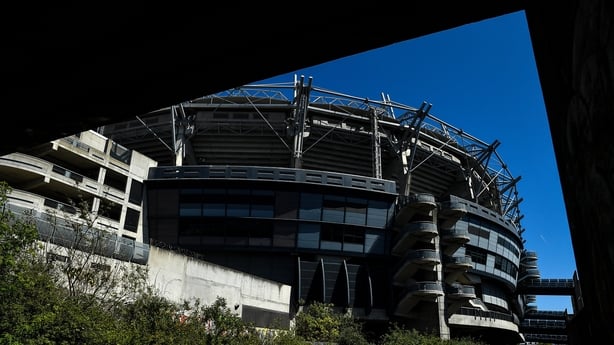 So far, the GAA have outlined their vison of delaying any possible inter-county activity until October at the earliest, but with the resumption of the Bundesliga, and the prospect of rugby and Premier League soccer being played behind-closed-doors, there have been calls for Gaelic Games to consider going a similar route.
The GAA appear lukewarm on that prospect but other sporting bodies have not rejected the likelihood of playing in empty stadiums.
O'Neill adds: "It's almost a popular thing to come out and say, 'I think there will be games this year.'
"That's fine to hold that view, but I would say, 'let's have games when it is safe and when we can look after people.'
"And I don't think anything can happen unless we first ask the players if they willing to play. That's what we do as an Association. We organise games for those who want to play. If people hold that value in the back of their minds, we won't go far wrong.This current crisis is too big, and everyone is afraid to admit this, but no-one can be sure what is ahead.
"For instance, no-one will know for a fortnight whether the decision we took to enter phase one of the re-emergence was the correct decision.
"I would just feel we should take the strain off ourselves. Just because we don't know just now when games will resume, it doesn't weaken us. It actually strengthens us.
"Let's not make decision based on facts we think might be true and instead let's look after our people and communities. Let's come out of it stronger."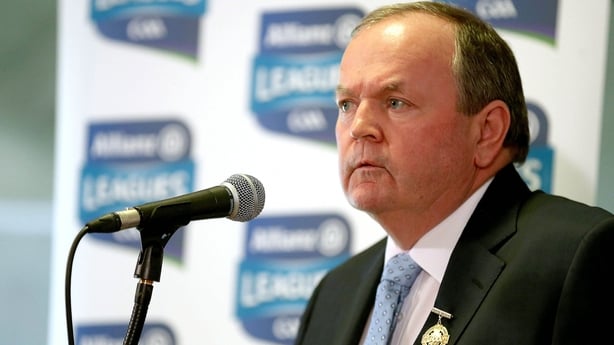 O'Neill has a roadmap for emerging robustly from this pandemic.
He would like to see GAA committees and decision-making bodies conduct much more of their business via technology and therefore reduce the burden on their administrators.
Over the past two months, the GAA has used the Microsoft Team platform to hold meetings. This including the recent special congress, and teleconferences with county board chairpersons bringing everyone up to speed with latest plans.
The former president believes this lockdown will leave a lasting legacy for the GAA's administration by showing how effectively tele-conferences can work for committees.
"During my time, some of the committee chairpersons had huge distances to travel. One man came from the tip of Donegal and it was a two-day journey for a two-hour meeting. Another travelled from Strabane at various intervals.
"These people would come down to Dublin after a day's work, bring their devices and work through the meeting. Now we have discovered that most of our business can be done remotely and in much more economic fashion.
"I feel that we also need to get more youth involved at that level and holding these meetings on such platforms would be a huge help in that regard."
O'Neill would also like to see the unification of the GAA, Camogie Association, Ladies Football Association and the rounders and handball bodies.
At last year's Congress, representation from women's football and camogie on the GAA's management committee was overwhelmingly supported, by 90 per cent of delegates.
Current president John Horan said it was further evidence of the moves towards greater integration of the sports.
While he was at the helm, O'Neill pushed hard for official inclusion for other organisations and last year, he chaired a meeting for the Camogie Association on how the game could be made more attractive and appealing to spectators and stakeholders.
But he said he was surprised by the lack of appetite for inclusion during his term in office.
"All sorts of reasons were put forward at the time – from different various groups. Property was even mentioned at one stage – who would own the property? That doesn't even come into it, in my view.
"I would make sure that further moves are made to integrate and unite. We are all from the same communities and we hold the same values. I would set up a task force to bring everyone in under the umbrella now. In times like this you can see it would make sense."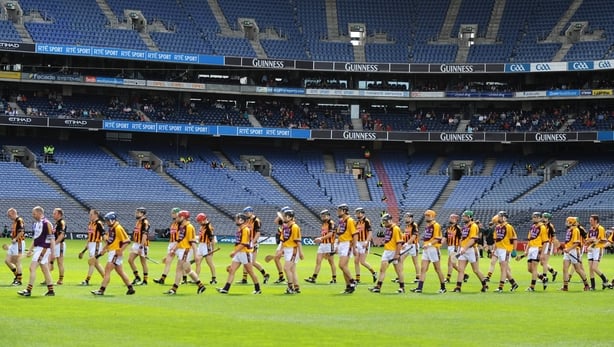 O'Neill feels that workgroups could now look further and deeper at the club versus county scheduling issues, burnout for young players in club and county, and the environment for players in third-level education and second-level schools.
"The overall concept here would be to imagine we were starting afresh," he says.
"Use this period as a blank canvass. Start again. For the first time in our history we have a chance to start from scratch and improve certain things."
In the past few years, the GAA has held frequent reviews, from playing rules to a strategic document that was never made public.
"Yes, we have made lots of changes over the past 50 years especially, but life moves fast these days and as we have seen you need to be able to respond," the former president adds.
"Right now, we have to protect our people. Put the players first – play games if and when they are ready. Get more youth and female representation at all levels. Embrace technology.
"Look at the glitches in our Association – the fixtures, the schools and colleges. Use these months to sort these problems out once and for all.
"We can resume stronger when the time comes. We will be even more relevant when that happens. Because we will have looked after our people and addressed our problems."