Camogie president Kathleen Woods says that her association will adapt to whatever return-to-play scenarios lie ahead as the country slowly tries to emerge from the Covid-19 pandemic.
But she insists her organisation will remain cognisant of players who are, or have family members, in vulnerable or high-risk categories.
"Everything depends on a green light from the health experts and the Government ,but even after that there is a lot out there for us to decide upon," she told RTÉ Sport.
"We have to be aware of players, clubs, and the burden on the shoulders of parents – we are all working through this together.
"It's scary out there for clubs and players. Say you have daughters with underlying conditions, asthma or diabetes, that will be tough. Only with medical approval can they return to play, and everything needs to be weighed up and discussed.
"I think that many children could potentially be hit twice by what is going on right now – once with the possibility of health problems and maybe a second time they will be affected because they are being prevented from doing any form of team sport and that can have a huge bearing on their wellbeing."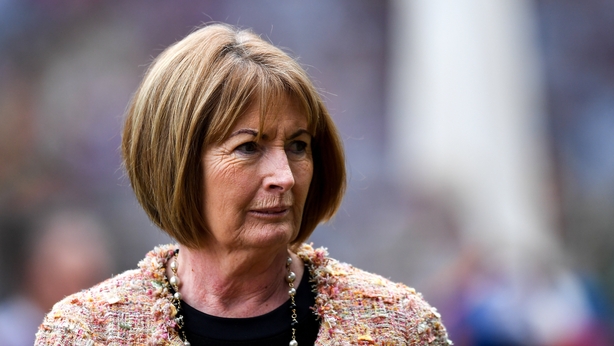 Woods says the association has a range of plans drawn up for a potential return – if a time comes when the green light is given by the Government.
But she has poured cold water on the prospect of any 2020 championship running over into 2021.
"We are organised and staying positive," she said. "We have a series of plans for if action can resume later this year and a shorter playing season drawn up. We really don't want to take anything into next year.
"At the moment, inter-county camogie is still on table, but there will be a changed format and that will most likely be knockout as I don't think the time will be there to do round-robin.
"And we will also focus initially on clubs because they are the body of our association. That would be the hope – to get club players out as early and as safely as we are allowed."
As the pandemic gripped the country, a number of well-known and established camogie players working in the health and medical sector have been front and centre in Ireland's response, and Woods says she is extremely proud of them all.
"I wouldn't name any one of them because across the length and breadth of Ireland there are so many girls out there on the front line.
"Every time I see a new social media post from a camogie player, I just see a steadfastness and determination and hopefully camogie has helped them in that regard, and it is wonderful to see."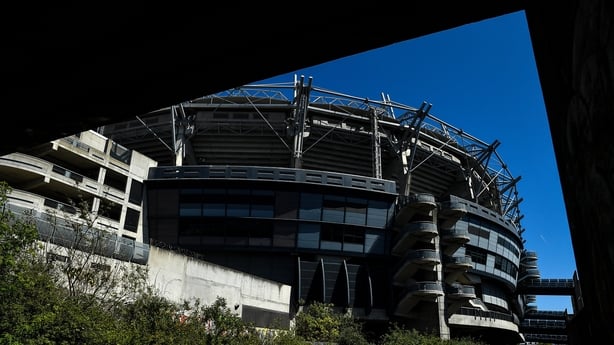 A positive for the association is they are being constantly informed by Government departments and by the GAA. Their CEO, Sinead McNulty, sits on the GAA's new 14-person Covid-19 Advisory Group.
Woods says that having a voice in such matters is essential and reveals that since taking office in 2018 she has worked very well with GAA president John Horan.
"This is the natural thing, this is what happens," she said of the good working relationship between the two bodies. "I actually feel it would be unnatural if it wouldn't be like this.
"We have members of the Camogie Association on the vast majority of GAA committees and we have GAA members on our committees and there is no cloak and dagger approach.
"Every member of our staff has a link with the GAA and vice-versa. John Horan recently referred to all the various Gaelic bodies adopting a federation approach.
"I'm happy with that, we all have different personalities, but we blend in and all of us bring something to the table and we will make progress slowly.
"Our players come from the same families and those outside of the GAA assume that we are all the one anyway."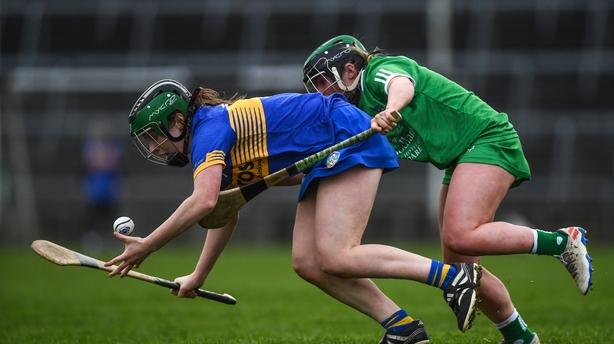 Six months ago, the camogie body passed a new set of rules to be trialled in this year's National League campaign.
The changes came after repeated calls to speed up the game, allow more physicality, and make the sport more attractive, following a series of disappointing All-Ireland finals and underwhelming attendances at big games.
A ban on scoring goals with the hand, allowing quick puck-outs and free-taking from the hand were all introduced as six trial rules in total were implemented and tested. Then sport – and the country – went into lockdown.
"The rule changes came after a period of five years consideration and conversations," said Woods. "The Ard Comhairle brought it to table for a vote but the various proposals had been in the offing for some time.
"I think you must have such matters fully fleshed out before you make changes and take them slowly too because when we change a playing rule, it's going to be there for three years. It's matter of steady progress.
"The lockdown has been disappointing in this regard, but the game is still the game and we're looking forward to seeing what will work in the future."