Ulster GAA secretary Brian McAvoy says it's vital that the provincial body receives sufficient state assistance from Stormont as they attempt to deal with the financial impact of the Covid-19 pandemic.
Croke Park executives have already indicated that talks regarding financial aid from the Irish Government will soon commence and there are calls for the Stormont Executive to offer further relief also.
"The work the GAA carries out in both jurisdictions has to be recognised by the respective governments for what our association has done and what it will continue to do when we come out of this," McAvoy said.
"It will be difficult for clubs and for us all when we get through this. At the other side we will have to live with restrictions, with limited numbers and participation and clubs will have to take lots of measures in order to re-open again and that will be costly. We will need state support. That will be vital.
"When Covid-19 arrived here, the response from those on the frontline was heroic but GAA clubs north and south were very much among the early responders and to the forefront in leading a voluntary response that was crucial.
"It is what we would have done anyway but I feel that as a community-based organisation it would be good to get recognition from the governments, north and south."
Under a £500,000 hardship fund for the north's sporting sector, Stormont has already released grants of up to £2,000 per GAA club - and other community sports clubs - during the lockdown.
"This was a help to 375 GAA clubs here and it was welcome," says McAvoy.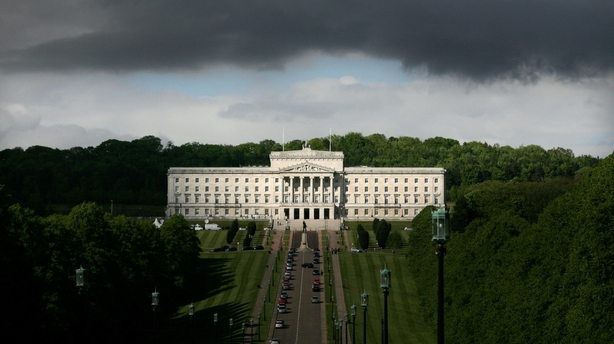 "There has also been a rates holiday for the months of April, May and June and that has been welcome too."
But there is serious frustration that sports clubs are not eligible for a £10,000 grant under the Small Business Grant Scheme; a system based on an organisation's net asset value.
Clubs have been told they can apply for Stormont's Hospitality, Tourism and Retail Sectors Grant Scheme of £25,000, and it's understood that a small number of GAA clubs have been successful in their application for that aid, but McAvoy says the Ulster Council – and the other main sporting organisations – will be pressing hard for recognition under that system.
"Anything we can get for our units will be a big help," he says.
"We're going to need this support to get us through and out the other side. As a council, we are working with a skeleton staff and we are just trying to help clubs and county boards the best we can. Getting the hospitality grant for units would be a huge help but there is nothing above that for county boards."
Typically, the Ulster Council would try to reinvest over three quarters of revenue earned back into grassroots but it's unlikely that return will be forthcoming until there is stabilisation from the knock-on effects of the pandemic.
"Certainly, for all the reasons outlined, I do feel that neither sport in general or the GAA cannot be ignored by governments considering our overall contribution to the wider economy and sustainability of health and wellbeing," the Ulster secretary continued.
"Those areas are going to be challenging too when we come out of this, there will be an indirect knock-on effect with all that's happening, and we will be there to try and help again."
The Ulster Council have made a huge impact working in community partnerships and some of those remain funded by the EU or the local Assembly.
"Some of our work in the community can continue but we are missing the day to day interaction with people," McAvoy added.
"Certainly, in the areas of health and wellbeing, we are continuing to work online where we can, but nothing beats the personal aspect, the face-to-face contact."
If a green light is given by the respective governments and their medical experts, McAvoy is confident there will be no issue in getting teams back playing under two different jurisdictions.
This could prove to be an issue, for example, in a stand-out tie for the original opening round of the Ulster SFC – Donegal's meeting with Tyrone.
"We always have found our way around these issues," he says.
"And once there is clearance from top level, we would be working hard to synchronise things as best we could. There may be a difference of a week or so in potential returns, but we would manage that.
"The bigger issue, for me, is what do we have to do to be able to get back training or playing whilst still adhering to social distancing guidelines?
"That needs to be spelled out. That's the core principle here in all of this."