Last Sunday, GAA president John Horan spoke sympathetically about the situation clubs find themselves in during the Covid-19 pandemic, and why it will be the strand of the game to return first when possible.
Club matches make up 98% of the Association's games in a year and around the country, communities have felt their loss.
St Judes of Templeogue, Dublin, are one club trying to find some normality.
Senior football manager Gareth Roche is worried about the players at his club and how they are coping, but physical health has to take priority.
"It's the social outlet," he told RTÉ Sport. "Players devote a lot of time to it and are very committed to it. All they think about is football and training. All of a sudden that is gone.
"For some that is a good thing, bodies have been pushed very hard for the last five to seven years. [This provides] the opportunity to recharge and get mobility worked on.
"But you'd be worried about the 'It's okay not to be okay'. I would say there are players suffering out there and we just have to be aware as group that we take care of each other on the pitch but now it is time to take care of each other off the pitch.
"We need to be careful though. Players will always want to go back because it is such a big part of their lives. A lot of them would go back onto the pitch tomorrow if they could."
This week a Club Players Association survey suggested over a fifth of GAA players are unwilling to return to training before a Covid-19 vaccine is found.
"There are long-term issues and further things that will affect us though. It's not about possibly transferring Covid-19 from player to player, but bringing it home to a parent with poor health. Do players really want that on their conscience?
"My own father is coming out of cancer treatment and gets pneumonia every year. Would I take the risk of being around 40 players in a dressing-room in Parnell Park and being unlucky enough to be a carrier, which I bring home? It's a very hard thing to ask. And there is more than players. Without a vaccine, I can't see how we can go back to an amateur contact sport."
Clarity is important for Judes for allowing their players to rest their bodies, knowing they could be back in action later in the year, or even not at all.
After a slow start to the year, training has now moved online.
"It's been a strange year between bad weather at the start and then Covid-19," says Roche. "We played one friendly game with Castleknock and we thought it was Christmas getting that game in.
"Our new normal is twice a week yoga sessions and mobility exercises. That really is the new normal for our lads.
"There is no point in us trying to do five kilometre runs and trying to post ridiculous times and this sort of stuff. Now could be a time to let them catch up with themselves; in the later months of the year we might have to crank it up.
"We might have to do fitness and all this type of stuff. Until we get an inclination from the GAA that it is going to happen or not going to happen, we're really in no man's land.
"As far as we are concerned, it is put your feet up, relax, spend time with your family, take care of each other and as soon as we know what is going to happen, then we can look at putting a schedule together."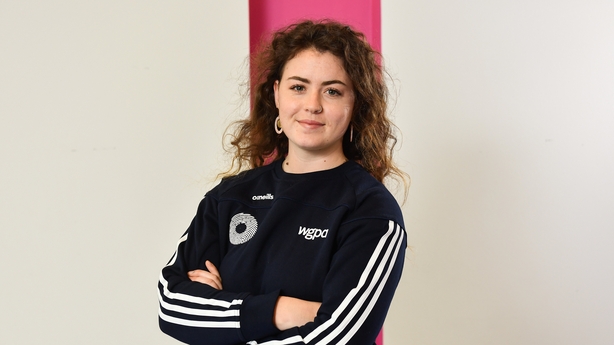 Their camogie side have a similar outlook. Goalkeeper Faye McCarthy feels this is a time to take individual responsibility.
"Half of it is the social element, the chats before and after training. When you're playing a team sport for a decade or more and then you can't go train with them, it is frustrating, but it has to be done.
"Our manager has organised a Zoom session every week. We do some movement type of stuff and ball-handling. It is different but it is good because it gives us something to do. On our team, everyone is fairly committed with the extra session.
"We record them in the chat section and hold each other accountable. There is also a lot of responsibility on yourself to get going and manage your own fitness.
"This has definitely been a lesson in taking responsibility for your own fitness. My main motivation would be staying fit for matches, so we're learning a lot about being accountable outside of training as well.
"It is kind of scary to think of coming back and putting people in danger. It is a contact sport so there is that risk involved. It is going to take some time to being in the clear. I don't know how they measure it. I can't see people stepping away from the sport because of it though.
"I imagine measures will have to be put in place to encourage people to come back at a safer time. It's a matter of time and getting cases down in the country itself."