Clare hurler Tony Kelly is open to the idea of an All-Ireland Championship taking place in the winter months.
With the GAA ruling out inter-county games before October due to the impact of the coronavirus pandemic, a small window remains open to play out the Hurling and Football Championships if they are to go ahead within the calendar year.
Kelly told RTÉ2fm's Game On that the prospect of winter action is not something that concerns him.
"It wouldn't bother me. I'm just mad to get back playing," he said.
The confirmation of no matches before October have also not altered the 2013 All-Ireland winner's mindset.
"We didn't think we'd be starting up in June. It doesn't change a whole lot form my own perspective," he said.
"You're still going to be doing a bit of training at home and keep somewhat fit. I think their goal is, if everything goes to plan to maybe play the club first and see where they go from there. It's over five months away.
"A lot can change in that five months. Hopefully it will change for the better and we'll get to turn out and play some day."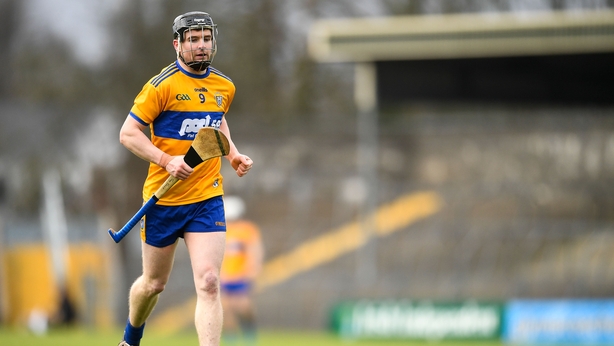 While the 26-year-old can maintain a fitness regime at home, access to GAA pitches is currently not possible and from a community perspective, he is hopeful that those facilities can be opened soon whilst adhering to social distancing guidelines.
"It's an outlet for most people throughout the week. You'd often see, when I'm passing my own GAA field here, young lads pucking on the wall. It's a massive loss but you can understand it as well. I suppose they're maybe afraid people will flock to the field," said Kelly.
"It's the one outlet we have. We have a pub and that's closed, and two shops. Other than that, it's the GAA field. If that was open there could be a lot of people down there.
"You can understand why they are closed but they are a massive loss in terms of overall well-being to the community. 
"When I was a young lad you'd spend all day in the field. If you weren't training yourself you'd watch the senior team training.
"The young lads around here, any time during the day in the summer they'd be down there pucking ball.
"Hopefully they haven't too long more to wait and they'll be able to go up to the field in a social distancing capacity and just get out in the fresh air and practice their skills again."
Before the pandemic interrupted the hurling season, Clare had finished top of Allianz League Division 1B and the panel had been revitalised as manager Brian Lohan made his mark. 
"That happens when you get new management coming in. Everybody that was on the panel last year that wasn't maybe starting, the slate is wiped clean for them lads. They can make their own impression with new management," said Kelly.
"Everyone got such a freshness with Brian and the lads coming in. Lads took their chance when they got it. Aron Shanagher was playing brilliant hurling, Aidan McCarthy was flying at wing-back. We got off to a good start in the league. Now with this unexpected break it'll be hard to get back up and running but we don't really care how hard it is to get back up and running as long as you can.
"The lads just want to play some sort of hurling or sport this year."
Listen to the RTÉ GAA Podcast at Apple Podcasts, Soundcloud, Spotify, or wherever you get your podcasts.