This weekend the Championship was due to begin in earnest with 11 provincial matches scheduled to take place.
RTÉ Sport is examining some of these matches and their would-be participants in greater detail.
Michael Glennon chats to Kilkenny legend Tommy Walsh about the motivation of boss Brian Cody, whose side were due to take on Dublin in the first round of the Leinster SHC round-robin on Sunday.
---
Before coronavirus robbed us of our live sports, this weekend was slated for the opening round of the Leinster Senior Hurling Championship round-robin.
Brian Cody should have been slap bang in the middle of his preparation, priming his Kilkenny side for the Dubs.
You could have counted on all the usual suspects being written up ahead of the match.
The beaten All-Ireland finalists will want to lay down a marker; the Dubs never give it up easy in Parnell Park; sure didn't Kilkenny need a TJ Reid masterclass to win last year's game? Mattie Kenny will relish coming in as an underdog against the Cats; you can't read anything into the 12-point drubbing Dublin took in the league, etc, etc.
What we wouldn't give to be hacking out those cliches for the next four months.
But that's another world.
The GAA's announcement yesterday means that inter-county players will be kicking their heels until October – and that's the best case scenario. We know this virus doesn't play ball, however.
Tommy Walsh, the tenacious defender who retired from the Kilkenny team in 2014 with nine All-Ireland medals, was asked what he misses in the current environment.
"I'm missing the competitiveness of it, missing the winning and losing," said the Tullaroan clubman at the launch of Pieta's Darkness into Light campaign.
"The excitement coming up to a training session or the excitement coming up to a match."
Kilkenny's trophy-laden 2000-2015 teams were built by Brian Cody's simple no-nonsense approach to the game and Walsh was one of the exemplars.
So it's not the biggest extrapolation to suggest that Cody, whose first campaign as boss goes back 21 years, has the same yearning as Walsh.
So how does the nine-time All-Star reckon his former boss is dealing with the stalled summer.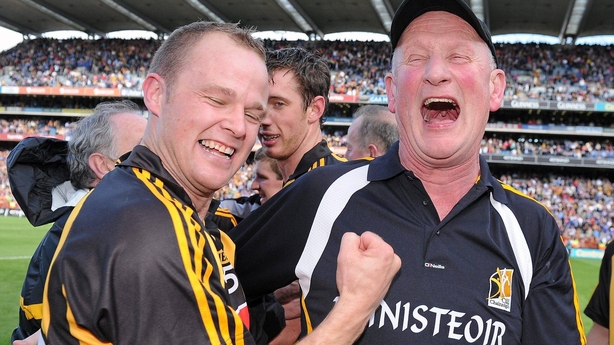 "Brian is a very positive kind of guy," says Walsh.
"He's very much a guy that thinks along the lines of 'no excuses' so you get on with whatever is put in front of you.
"I'm sure Brian Cody is looking at this as just a challenge."
As much as things seem to stay the same with Kilkenny, they are also facing into a first championship season, if and when it does get up and running, minus one of the parts that was vital to the team's success.
Mick Dempsey, the side's physical trainer since 2005, stepped away last October.
"I couldn't speak highly enough of Michael and what he's done," Cody said upon the departure of another trusted lieutenant.
But what drives 65-year-old Cody on, Walsh believes, is dealing with challenges that present themselves and the loss of a man so central to glory will be deemed another bridge to cross.
"He trusts the teams around him so he's got a good physical coach," says Walsh.
"We obviously know Mick Dempsey is gone now but he has a great guy in there with him.
"He's just trusting him, Mickey Comerford, he's a great coach, worked with a few club teams and a few Kilkenny underage teams over the last couple of years.
"A real positive guy and a good guy. He'll be trusting him to do his work with the lads.
"I'd say that's basically it. There's not much you can do.
"Brian is very good on that side in keeping it positive and keeping it going. He's just getting on with it."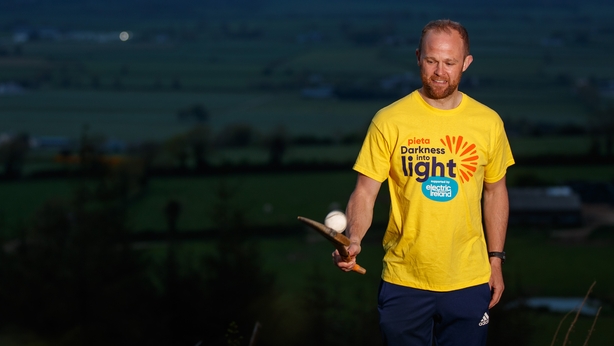 Walsh's brother Pádraig, part of the Kilkenny team, and his sister Grace with the camogie team, are training away, in so much as they can, and Walsh knows that the seniors won't be cutting corners as they wait for the sliotar to be thrown in, whenever that may be.
The 37-year-old said: "I see Pádraig and Grace, they are doing their programmes that they got from their respective coaches and no more than anyone I'd imagine that the benefit that they have [from that is great].
"I'm sure they have these GPS so the data can go back to their coaches to monitor them and see how they are getting on.
"Whereas the club lads, we just have to send [the coach] on a text, 'yeah, I done a two-mile today'.
"He has to trust you, so there's a lot of 5ks being done in 15-16 minutes."