Tommy Walsh believes playing inter-county championships behind closed doors would be preferable to cancelling the 2020 season and that putting the players' health first is key.
The management committee of the GAA is meeting today to discuss their options regarding the various competitions, all currently on hold due to the coronavirus pandemic.
Provisional Government guidelines only allow for team sports to resume from 20 July, and even that would involve games being played behind closed doors.
Walsh, a nine-time All-Ireland winner with Kilkenny, believes that, once it is safe to do so, players would soon get past playing with small or even no crowds watching.
A host of former players have voiced their opposition to hosting championship games with no supporters present but Walsh, an ambassador for the Pieta Darkness into Light appeal, believes it's an obstacle that could be overcome.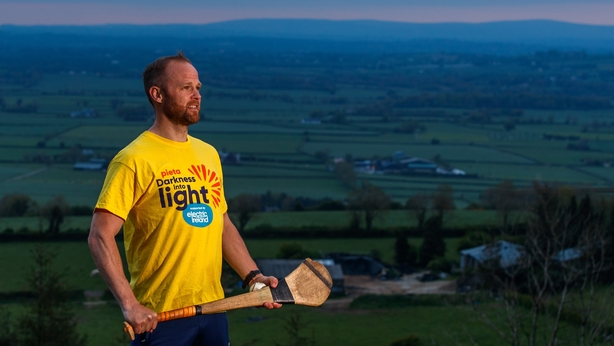 "I think the crowd thing would be a challenge we could get over," said Walsh.
"You go and ask any fella that's playing for an inter-county team at the moment, do they remember winning an U14 county final, schools county final?
"There might have been 50 people at it, and it was probably one of the greatest days of their lives.
"So I don't think from a player's point of view the crowd is going to matter.
"And I think that challenge could be overcome by putting out social distancing guidelines in the stadium.
"If you have a 30,000 or 40,000-seater stadium, you could put in I'm sure maybe 2,000 or 3,000 people, whatever number is safe to do so. The big challenge is the players. It's a contact sport.
"If you're marking a tidy corner-back, he could be up beside you for 60 or 70 minutes. That's the challenge that we need to find a solution to.
"If there was a solution to the player side of things - and again it's not the players, I think every player would be happy to go out and take that risk, it's the risk of bringing it home to somebody or bringing it to somebody else.
"That's the biggest danger. I think if it was safe to do so from a players' point of view, it would be a no-brainer to play it."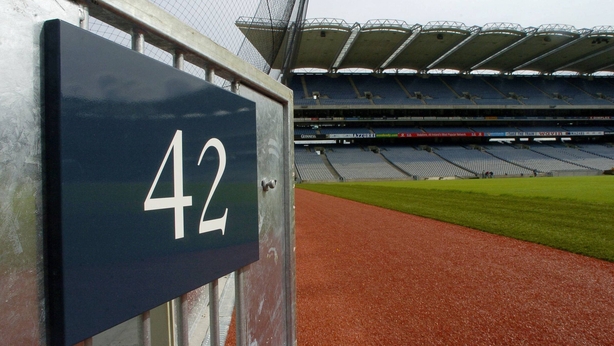 Walsh was pointed out that the GAA could see how global sports like rugby, soccer and basketball deal with their return-to-play plans and learn from that.
He said: "You have World Rugby, you have American Football, there's plenty of contact sports out there - basketball - on the world stage that will be getting plenty and plenty of professional advice.
"I'm sure if they can't go back, we can't go back.
"If some contact sports, world sports are getting the proper advice that they can go back and it's safe to do so, then the GAA could look at it, if it's safe for them to do so. Then let's see if we can make it safe for our players.
"So I think it's probably important to look at what's happening worldwide, because there's plenty of contact sports out there that are in the same position as the GAA.
"Obviously [the pandemic] can't go on forever - we remain cocooned and not being able to do anything. So I'd imagine it would be a lot easier once a vaccine is found and proven.
"Then you'd be able to take that risk because there's something there. But until that happens, we'd have to go by the guidelines of the WHO and our own HSE.
"But as I said, the worry is not yourself really, it's bringing it back to someone in the high-risk category. Someone with an underlying condition, or someone with an elderly person. So I think that's the big danger really."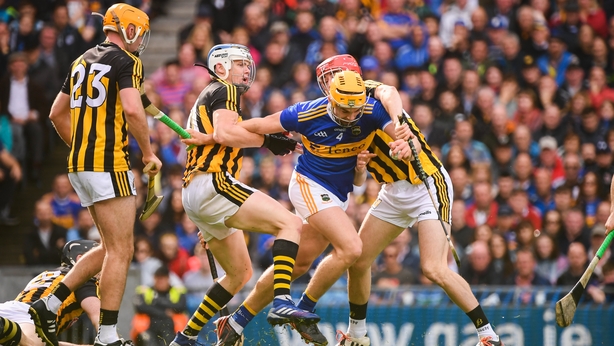 Asked if, as has been indicated by the GAA, that club championships would be prioritised over inter-county, Walsh said he believed both were possible.
He said: "[Kids] are out pucking a ball every week, trying to be TJ Reid, trying to be Patrick Horgan, Seamus Callanan. They are their Ronaldos.
"Without them we won't have these young fellas coming through. So I would say it doesn't matter which comes first, let's look after both of them because I think both of them are important.
"It will be easy to push the two of them together, you'll have a condensed championship, it could be knock-out only.
"The big challenge will be just to get the players back out there. We'd organise some sort of a structure on both championships. I don't think that would be the biggest challenge."
RTĖ Sport · RTÉ GAA Podcast: Tomas Ó Sé and Ciaran Whelan pick favourite midfielders of The Sunday Game era
On behalf of Electric Ireland, Former Kilkenny hurler, Tommy Walsh calls on the public to support Pieta's urgent appeal for donations and join us for 'Sunrise' on 9 May to mark the occasion