You've trained for years but not as a team. You don't need boots but you'll be playing a match. No gum shields necessary, the ref won't see you. What are you playing?
It's 2020's version of an inter-county championship.
Six minutes a side, in the attic, on the PlayStation is probably not the way Roscommon footballer Donie Smith envisioned his championship would begin this May Bank Holiday weekend.
The 27-year-old science and PE teacher was due to fly to London this weekend to begin Roscommon's defence of their Connacht title and ultimately announce the start of the summer season.
Instead, he along with players from every other county on the island will battle it out in a knockout FIFA 20 charity championship over the weekend in aid of the frontline workers, with the country's provincial and All-Ireland titles awarded before we even see the second Sunday of May.
"The GPA contacted me as I'm the rep for Roscommon and I play a bit of FIFA as it is so I thought it'd be a bit of craic," Smith told RTÉ Sport.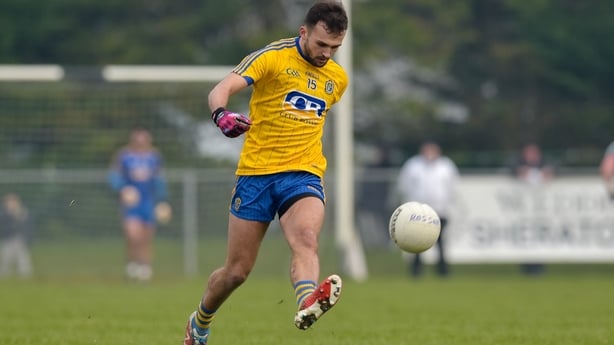 "Enda my brother wanted to do it originally. We had it out between us. He actually beat me loads of times but he said I could do it anyway. That was our training for the championship you could say.
"It's a great idea. I'm setting up the PlayStation and the TV in the attic as we speak!"
Roscommon's footballers are, like thousands of others, in limbo with regard to flights as they along with GAA supporters across the country won't be travelling beyond 2km this weekend, or for the weekends to come.
"It's mad. We were meant to be going over to London the Thursday I think then back the Sunday, make a weekend of it for ourselves," added Smith.
"You'd nearly forget what day of the week it is now.
"At least it's not New York we're missing. Imagine that. It'd be a killer. You can go to London any time but New York is a different kettle of fish. You'd be sickened."
You'll find a Roscommon man will always take the opportunity to have a cut at Galway.
Isn't that what it's all about though? The craic? The camaraderie?
"You'd miss the camaraderie and being around the lads alright," Smith said.
"There's nothing like going to training and after a hard session sitting down with the boys and having some grub and enjoying each other's company. There's a lot to be said for it.
"When you're involved in a county set up it takes up 90% of your life so you have a massive routine.
"I'm just worried that when we do get out of all of this it'll be nearly hard to fall back into the routine."
Sport has been put on hold by the Covid-19 crisis and all usual GAA debates have been reduced to the one simple chorus: 'can you see any sport happening this year?'.
Smith is holding out hope that we will get back to business sooner rather than later.
"The Olympics, the Euros, the Champions League, they're all cancelled so if GAA players just knew that our competitions were cancelled there'd be nothing said about it. Everyone would be in full agreement. It would be impossible for anyone to come out and say, 'no the championship shouldn't be cancelled'.
"But the fact that we don't know is hard. The GAA are remaining tight-lipped and haven't said anything really, with all other major sporting events cancelled, it kind of shows that the GAA are praying for it because they want to make money. The gate receipts and the sponsors are where the money comes from.
"I think the club has to have preference because when you think about it because every player in the country is a club player. Not everybody is a county player. So if anything is going to come back it has to be the club and maybe then the county scene.
"But it's a very hard thing to do because if you have 30 lads and 30 girls in a dressing room, getting changed together, showering, in close proximity. It's so dodgy.
"Until they get a vaccine it's hard to see them allowing it.
"They were saying maybe gatherings of up to 100 people but sure two county panels is close to 100 people now. In that case, there couldn't be any supporters.
"I personally wouldn't mind the whole behind-closed-doors thing on one hand but the GPA are right in saying there's no way in hell there will be games if there's any bit of health risk involved."
Home advantage isn't called an advantage for nothing and supporters are a vital part in the winning and losing of big games, Smith admits.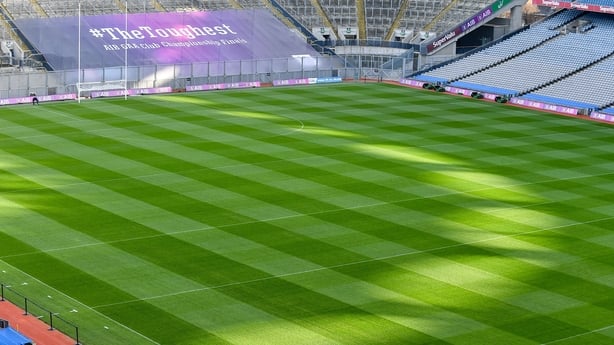 "You'll see loads of league finals and that played in Croke Park and the big stadiums when there's no one there, it's pure s***e. The atmosphere is crap. The players look like Under-12s playing in a big stadium.
"It's not nice to watch. It's fine in a small pitch like Hyde Park but in Croke Park it'd be brutal to watch I think.
"Say for example if Sligo got to a quarter-final, that'd be the biggest game of their lives and they'd need every bit of support going."
Statistics and sport go hand in hand and as we're inundated with stats of another kind these days it's important to remember the people behind the numbers.
Smith and his older brother Cian are two of the thousands of people considered vulnerable to the Covid-19 virus.
"I've had asthma all my life. I wouldn't go out to a training session or a match without taking a puff of the inhaler. I've an antibiotic inhaler as well," he said.
"I'm gone so bad for it now that I wouldn't walk five minutes down the road to the shop without it in my pocket just being totally anxious about it. It's a bad way to be, I'm nearly too dependent on it. There's a lot worse out there than me though."
A year after being crowned an All-Ireland minor champion in 2006, Cian was diagnosed with throat cancer and now breathes through a tracheostomy tube in his throat.
"He's been cocooning since the 2km rule came in. He's going up the walls," Donie said.
"He's a two-year-old at home and is meant to be moving house but he's stuck there in a remote part of the country. Mam and Dad can just get the shopping and give it in through the window. They can't go in for a cup of tea or anything. It's tough enough for him."
The Smith family have experienced first hand the heroic work of healthcare workers long and it's something they're always passionate to support.
Donie, his brother and team-mate Enda, along with the rest of the Roscommon senior football panel and management have raised over €45,000 since 12 April in a 'Shave or Dye' fundraiser in aid of the Mayo Roscommon Hospice.
So, when the chance to represent his county and raise money for the frontline workers all while playing a bit of PlayStation came along, Donie Smith was never going to turn down the offer.
"I'm playing the winner of Leitrim (Oisín O'Loughlin playing for Holboro) and Mayo (Matthew Ruane playing for FC Brugge) and they're not the best teams so I could get into a final if I'm lucky.
"That depends on Galway (Pauric Mannion playing for Alteico Madrid) and Sligo (Niall Feehily playing for Real Madrid), two good teams so I'd be lucky to get that far."
One would never have imagined a comment like that coming from a player heading into a Connacht semi-final. But stranger things have happened.
Fixtures, teams and donation details for the All-Ireland FIFA 20 Charity tournament can be found on https://insomniagamingdublin.ie/all-ireland/.