Paul Galvin admits the level of scrutiny his decision-making came under during the early days of his managerial reign at Wexford was caught him by surprise, but the Kerryman believes his "smart" young dressing-room are moving in the right direction.
The four-time All-Ireland winner and three-time All Star took over the Model men last summer from Paul McLoughlin. 
At the start of 2020, last year's captain Michael Furlong quit the footballers after falling out with Galvin, with Kevin O'Grady and Tiernan Rossiter leaving in solidarity. O'Grady and Furlong subsequently linked up with Davy Fitzgerald's hurlers.
It was not the ideal build-up to Galvin's maiden league campaign but Wexford enjoyed a good spring. They sat third in Division 4 before the Covid-19 outbreak demolished the calendar.
"It has been pretty hectic," Galvin told RTÉ 2fm's Game On.
"We were mid-season and had gained some momentum and were enjoying our football. Of course, things changed pretty quickly. We were all set to go to Limerick and we got the news the game was off.
"Since then we've been trying to give guys a bit of space for a start, trying to reflect, give guys their bit of thinking time and reflection time.
"I went in with plans and we've been able to move along as I expected I think, with regard to what it was I presented in the interview [for the job].
"Of course things happen that you just kind of have to roll with. It was always going to be challenging from the point of view of the decision-making, the interest levels.
"The bit of attention the decision-making got down there probably caught me by surprise to be honest with you but my playing career probably stood to me in that regard because I was able to just deal with it, do the important stuff, which is improving players and keep moving along with the plans we had down there."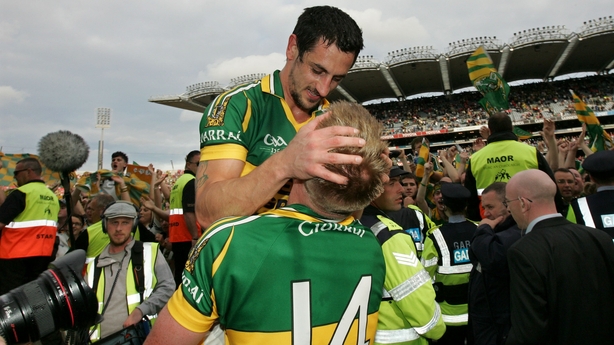 Galvin admits that by the end of his sparkling inter-county career, he could see a new breed of player emerging, with different habits and approaches.
It took him some getting used to but he has nothing but praise for the crop he manages now.
"I would have been an old-schooler," added Galvin.
"I came through with Seamus Moyninhan, Liam Hassett, Johnny Crowley, Eamon Fitz. I straddled the old-school kind of mentality.
"Towards the end of my career there were younger guys coming in who I suppose were more tech savvy, were probably having different conversations and had different ideas of preparation and had different ideas of craic and all that.
"In Wexford I see a great dressing room I must say. They're probably a little bit quiet but I think that's to do with age maybe as well, there's a lot of young lads who've come into the mix.
"I think these young guys we have at the minute are really smart who want to get the best out of themselves. They really are sponges for information and improvement."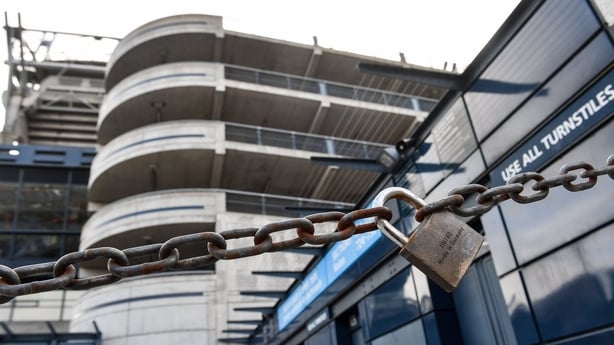 It's impossible to predict when or what way the season will pan out at the moment. 
On Monday, GAA President John Horan said the hurling and football championships could run into 2021, as he completely dismissed speculation that plans are being considered to allow inter-county players to return to training over the summer.
Meanwhile, an RTÉ Sport survey has found that the majority of inter-county managers are in favour of playing the All-Ireland senior football and hurling championships behind closed doors, if that was the only way to complete the summer showpieces.
Galvin said he'd have no problem playing games in empty grounds if necessary.
"I'd have no issue with it. We had a couple of games in Division 4 where the crowds were fairly sparse. It wouldn't be too alien to us. Our guys are mad to go.
"We'd love a game, whether it's behind closed doors or a full house. There are other important things at the minute as we well know. We have to adhere, listen and try and do the best we can... see how we are in a month's time.
"But personally I'd have no issue with playing behind closed doors. It would be an interesting experience if nothing else.
"The last few weeks we've been trying to adapt to working. It's been full-on but there's nothing we can do really except wait and see what the outlook might be with regards to getting back to playing. In the meantime, it's important we look after the other things in our lives.
"There are lots of families out there suffering at the moment."