In normal circumstances, Mayo would be building up to a Connacht championship opener against Leitrim on 10 May. 
Needless to say, the sporting world is not operating as usual and all counties are in the same boat when it comes to the uncertainty over when teams will be back in action due to the coronavirus pandemic. 
It's the same story for Lee Keegan who is trying to keep as fit as possible for that hard-to-pin-down spot on the horizon as well as being kept busy by his day job which has a connection to the fight against the coronavirus. 
The Mayo footballer is a validation engineer with a company called Steris in his hometown of Westport which sterilises pharmaceutical and medical products. 
"At the moment, we are getting a lot of requests from customers to sterilise masks and gloves for the HSE so obviously we are putting them as part of our critical list at the moment above everything else," he explains at the Launch of Sports Physio Ireland's new Online Athletic Development Programme for GAA players and teams.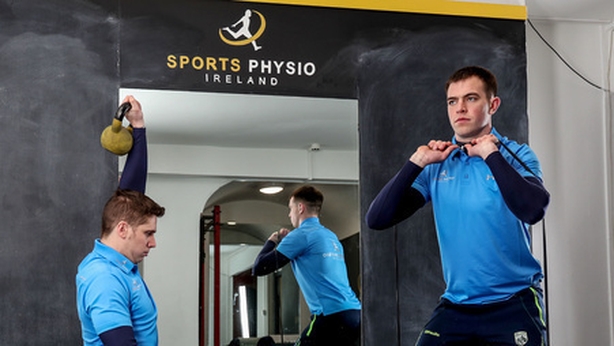 "So I'm lucky enough that I'm in the sector where my work hasn't been impacted too much and we're seen as essential workers. 
"There is a big demand for stuff for the HSE to be sterilised and we're happy to do it and any way we can help, we're happy to do so and I'm overlooking the validation of a lot of the stuff on site so it's definitely keeping me busy as well." 
When it comes to the football field, the 30-year-old believes the vast majority of his GAA peers will be keen to have "some form of target in mind" regarding return dates. 
But the Wesport clubman acknowledges that the current uncertainty makes it difficult for concrete proposals and announcements to be made. 
"It all seems doom and gloom at the moment because no one really knows how we're going to get on in the next couple of weeks or months," Keegan says, adding that the current Gaelic football void is a huge "culture change" for him and other inter-county players. 
"Even at a club level, it's going to be very difficult, even to go into a changing room, you're marking a guy and you don't know what their story was before you mark him. 
"Drinking water bottles, jerseys... there are so much ifs and buts and maybes that I think It's probably impossible to foresee when we're going to get back. 
"I suppose a very big decision will have to be made in the next month or two to say is this feasible or not. I suppose players will respect that, and say, 'Listen, the reality is there mightn't be a 2020 championship'.
"And that's fine because at least from our point of view, we can start planning for next year. But we can also plan our lives around not having it this year." 
The likelihood is that if the All-Ireland football championship does take place this year, it could well be in the streamlined form of a straight knockout competition. 
"Knockout nearly feels like a final each time you're playing," says Keegan, adding that it harks back to the intensity and excitement of the All-Ireland matches he watched in his younger days.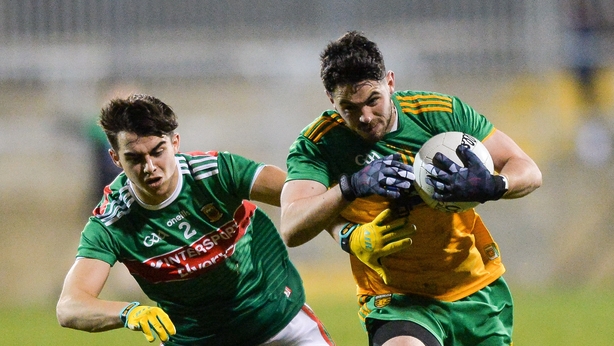 "In our current era, every match means so much. But when you know it's a knockout, it has that bit more edge and atmosphere about the game. 
"I think straight knockout sometimes might be the way to go for the sake of this championship if it was to go ahead. 
"It would definitely be something that would excite a lot of people." 
Mayo came into spring's curtailed National Football League Division One campaign as reigning champions but were at the other end of the table this time when matches were called off. 
However, Keegan is looking at the bright side of emerging talent staking a claim with one name in particular standing out in his eyes. 
"I think Oisin Mullin is definitely someone that we all looked at from an Under-20 prospect. But the way he's come in and taken to the senior game, I was very impressed," he tells RTÉ Sport. 
"I didn't bat an eyelid when he came in. He was marking [David] Clifford, [Conor] McManus and these guys and he loved getting these challenges and he really held his own very well. 
"And [he's] a guy who's on the books for Australia in terms of why they're looking at him and I can see why [the AFL] are looking at him. You can see his pace, his power, his skills and he's going to be a top, top prospect in the next three, four, five, six, seven years and hopefully he's going to be a big player for Mayo as long as he continues to be with us. 
"Then one of his close mates, as well, Tommy Conroy. The two of them have grown up together and he was a guy who came in and impressed against Donegal when he came on, who made a big impact in other games. He's another guy that has huge potential for Mayo as well. 
"So we have the bit of talent there, we have players coming through. It's just trying to unearth them and trying to get them game-time. 
"A good few of them got game-time and we tried over 30 players in the league this year and that's not incuding some of the guys that played in the All-Ireland semi last year.
"It was definitely a good exercise in terms of getting guys game-time but it was all about the points. We didn't get enough [league] points up until [the postponements] occurred." 
Another wildcard for Mayo in the medium to long-term is Conor O'Malley. A goalkeeper for Peterborough United in England, the fellow Westport native has recently signalled his intent to leave professional soccer behind when his contract expires on 30 June and potentially make a return to GAA at some point in the future.
"He would have played a couple of games at club level with us a few years back," Keegan tells me of the 25-year-old. 
"His brother Brian O'Malley was a representative of Mayo Under-20 and was on our [2017 Intermediate Club] All-Ireland winning team and plays with us.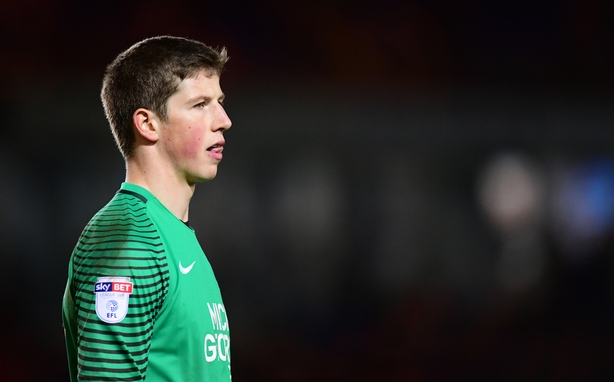 "Conor is a guy I wouldn't know very well but again he'd be a guy that I'd be very excited about coming back to the club first and foremost and see what he can do there and then it depends on where he wants to play. 
"I read an article that he wants to play outfield so maybe that's a new challenge for him there and see how that goes.
"But it's a guy I'm excited about coming back to the club definitely. I suppose we're lucky at the club that age profile is exceptionally good and representation at county level is good as well, so we have some savage young talent coming through so I'd be very excited about what he can bring to our club this year or potentially next year with the way it's going at the moment." 
Over the last few years, Keegan has had to contend with injury issues but the downtime has given him the opportunity to fine-tune his fitness regime in a way he wouldn't be able to at the height of a full-on season. 
"It's given me time to just work on my body in terms of stretching, flexibility and that bit of maintenance that I maybe neglected over the last few years," he said. 
"Sometimes when you're out playing, you think you're a bit indestructible during championship that you don't need to do certain things with your body. 
"But I suppose the older you get, the more you need to look after yourself to be able to perform at the highest level and that's maybe something myself that I've neglected in terms I didn't do the little bits and pieces of maintenance at home when I had downtime. 
"So it's definitely something I've taken on a bit more during this time that we have had to reflect on what we're doing." 
And he believes players will not want to make a standing start, with a pre-season of sorts necessary to be factored in before championship dates can even be contemplated. 
"I think, personally, you'd want nearly six weeks of prep before you go into championship," he says. 
"You need to get them five or six weeks minimum to get your body up to that kind of standard and intensity of what a championship match is going to bring. 
"So if you were to rush back within a two-week or three-week spell, I think that's where you're going to see lads pick up niggles, silly knocks and that's one thing. 
"But that's putting more pressure on the HSE then having to deal with these type of injuries then on top of what they are already dealing with. It's a lose-lose nearly if we're rushed back into huge training loads that our bodies are not ready for.
"So I think six weeks minimum you nearly want to be looking at before you're looking at a championship match between the time we're given and the time it starts." 
Lee Keegan was speaking at the Launch of Sports Physio Ireland's new Online Athletic Development Programme for GAA players and teams. The programme is an educational platform to teach players how to improve their speed, strength and conditioning and injury management techniques.