As Rena Buckley headed up the steps of the Hogan Stand to once again take charge of the O'Duffy Cup for the Cork camogie team, those in the stands were still trying to catch their breath after a helter-skelter finish to another enthralling final.
A 0-10 to 0-09 scoreline certainly did this 2017 final an injustice, a game which can be viewed on the RTÉ Player now, along with nine other classic camogie finals.
Cork left nothing behind in their task to avenge a final defeat to the Cats 12 months previously.
Gemma O'Connor had sustained a season-ending knee injury in their semi-final victory over Tipperary – a medial ligament injury, which usually requires a six-week recovery for any normal person... but, oh no, not Gemma...
"Orla Cronin is studying for a Masters degree at present and is specialising in that specific injury and she still can't work out how I made it back – a bit of madness I suppose mixed in with pure desire," said O'Connor.
Manager Paudie Murray left O'Connor out of his team when announcing his side the Thursday before the game.
"It was touch and go all that week – I did a light session on the Tuesday and similar on the Thursday and then on the eve of the game it was make or break.
"I passed a fitness test as we decided I was worth a gamble. I didn't know if I'd last ten minutes or what. Thankfully, it all worked out perfect"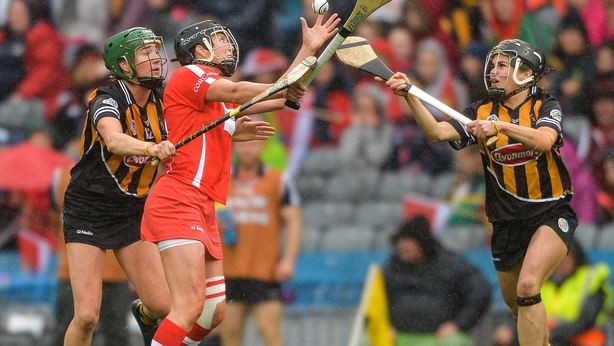 Scores were at a premium in the opening half with the Rebels leading 0-05 to 0-02, Kilkenny's only effort from play coming just before the break from Julie Ann Malone.
"I was very surprised that Kilkenny has not tried to expose me – I wasn't 100%, how could I be and yet I was making a huge contribution – adrenelin had taken over and at the break even I was surprised at how good I felt"
The hairdryer treatment must have been administered in the Cats dressing room at the break as they came out with fire in their bellies and thundered into the contest reeling off five of the next six scores to edge in front and many thought a double-double was on the cards.
"I did feel a twinge during game but the rehab I'd done with our medical staff and the strapping that day was getting me through. 
"We knew Kilkenny would come at us in the second half and there's never more than a few points difference between the sides," reflects O'Connor now with fondness.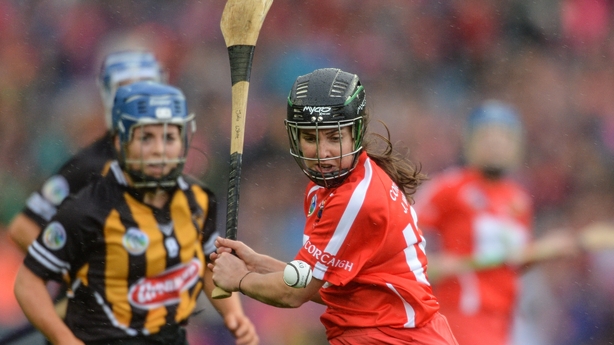 Cork stemmed the Kilkenny tide and the sides were level with ten minutes to play before Miriam Walsh edged the champions back in front once more.
"We'd worked all season long on only taking shots from within range – I remember Orla Cotter doing a lot of work and made space for me.
"I knew I could make the distance and as soon as I struck it I knew it was just the perfect contact and it went over. It was going right down to the wire ...again.
"The game could've gone any way at that stage – Kilkenny had a chance and then we won a free – Julia White had been plagued by injury for years but I knew she could produce a that spark of magic and so it proved."
Watch 10 classic Liberty Insurance All-Ireland Senior Camogie finals on the RTÉ Player