Kerry manager Peter Keane believes inter-county football behind closed doors is preferable to nothing at all, but warns that such a scenario is a long way off yet.
Last year's All-Ireland finalists were due to open up their Munster Championship campaign against Cork at the end of next month at Páirc Uí Chaoimh.
The government's announcement this week that there will be no licences for events which draw crowds of more than 5,000 people put paid to any chance of the Championship getting underway so soon.
In the UK, the Premier League are reportedly in talks with their broadcast partners to establish the feasibility of playing games behind closed doors, but with greater TV coverage, in order to finish the season.
Speaking to RTÉ Sport, Keane admits that might happen on this side of the Irish Sea, but only as a worst-case scenario.
"You'd take anything at this stage," is his response when Joe Stack put the idea to him.
"You play challenge games, and you play training (behind closed doors).
"Tis better than nothing."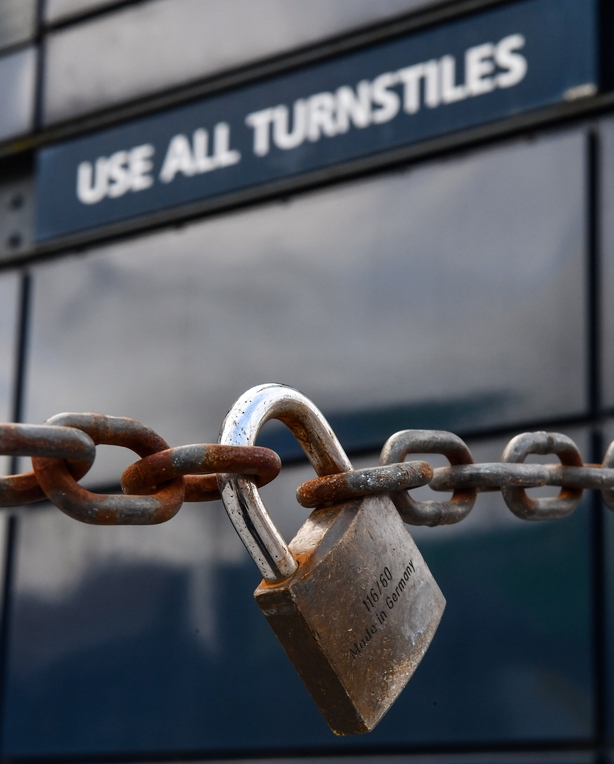 The Department of Transport, Tourism and Sport is understood to be considering plans that could see inter-county panels return to collective training in the summer.
This is not the first occasion that the GAA has had to play games out of the usual kilter of summer being the Championship time of the year.
Everything from the battle for independence and world wars, to bad harvests, to disputes between railway companies and county boards, has caused previous disruptions.
And Keane wouldn't rule out the idea of no games being played for the rest of the year.
"It's not inconceivable that that could happen," he admitted.
"It has happened before, I think around the time of the wars, and maybe during the Civil War. Different championships took place the following year, and the year after that.
"At this stage we're all hopeful that something will happen this year, but who knows?
"Be patient, because there's a great chance that something could happen."
And while the Kerry manager is looking forward to a return to action, whenever that may be, he says the current situation in Ireland with the pandemic has given himself and his squad a new perspective.
"The players all grew up as 4 or 5 year-olds kicking balls off walls, and nothing changes.
"I'm sure they'll remember some window they broke, and try to break it again, and be kicking ball around the house, and be practicing.
"Football has been the priority all along, but the last couple of months it has changed big time.
"The way the community have rallied around each other, looking after people who are older and cocooning… the sense of community is really strong.
"We're all looking forward to some easing of restrictions on 5 May, but more important is people's lives and people's health and making sure everyone is safe.
"Football is very much secondary, and business is secondary; it's about people's health at this stage."