Over the last 40 years, The Sunday Game has brought the GAA football and hurling championships into your homes.
And now, we want you to help us choose the best XV in each code of the TV era - picking the best XV from All-Star winners of the Sunday Game era (1979-present)
Cast three votes for your All-Star football half-backs of choice below or email teamselection@rte.ie to make any more considered contributions. We will be debating these teams across our platforms in the coming weeks.
******
And so we move to the next line for consideration - those numbered with 5, 6 and 7 on their backs - though as the game has evolved occupiers of other jerseys, because of their adaptability have also been recognised for their performances on the half-back line.
In 1979, the Kerry machine was in full flow as they, with no little fuss, sauntered to a consecutive All-Ireland title. Central to ensuring that the door was often shut to opposition, looking for more than just mere consolation scores, was the late Tim Kennelly.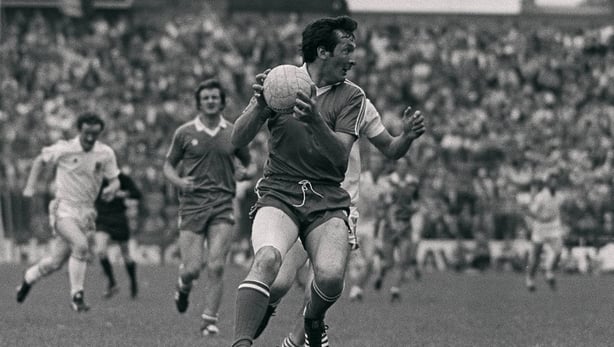 The Listowel clubman earned back-to-back All Stars at number six and he was among a number of Kingdom players who were honoured as half-back for a good part of the 1980s, including Páidí Ó Sé, Mick Spillane, Tom Spillane, Tommy Doyle and Ger Lynch.
Paidí Ó Sé has been selected in full-back line for the team of the All-Star era, so is not included in this poll.
It was Offaly who ended Kerry's All-Ireland five-in-row ambitions, with Richie Connor, Seán Lowry and the versatile Liam Currams all making the end-of-year selections and so adding to what would eventually become a proud stat for the county - an All Star in every position in football and hurling.
Dublin would dethrone Offaly as Sam Maguire holders, with Tommy Drumm captaining the side in 1983 - a year that he picked up a fourth All Star - this time on the '40.
As the 1980s progressed, Cork and Meath would eventually football's top table and with it came some spicy clashes on All-Ireland final day.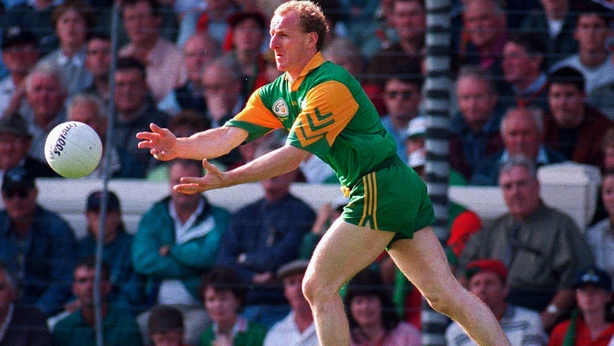 That said, we saw the emergence of Meath's Martin O'Connell, who would later be picked on the Team of the Millennium in the left wing-back berth.
Niall Cahalane had a long and distinguished career in the Rebel jersey and won his two All Stars in the years Cork were beaten in the All-Ireland decider.
When Billy Morgan's side finally got their hands on Sam, Conor Counihan was an assured presence in the heart of the defence and was rewarded with back-to-back awards.
And so we enter the 1990s - a decade in which Sam Maguire got to visit all four provinces - and for the first time since the 60s the famous trophy would winter in Ulster.
in 1993, Derry's Johnny McGurk, Henry Downey and Gary Coleman were all named as half-backs, while Donegal's Martin Gavigan and Down duo Paul Higgins and DJ Kane were others singled out as northern dominance took hold.
After a few years of trying and coming so close, Dublin stumbled over the line to claim Sam in 1995. Paul Curran and Keith Barr, stellar names in their back division, were deservedly recognised.
A look through the recipients at that time will also point to Meath's Graham Geraghty being named at wing back in 1994.
The summer of 1996 saw Mayo re-emerge and while John Maughan's team should at least have won an All-Ireland in the decade, Pat Holmes and James Nallen caught the eye of the selectors.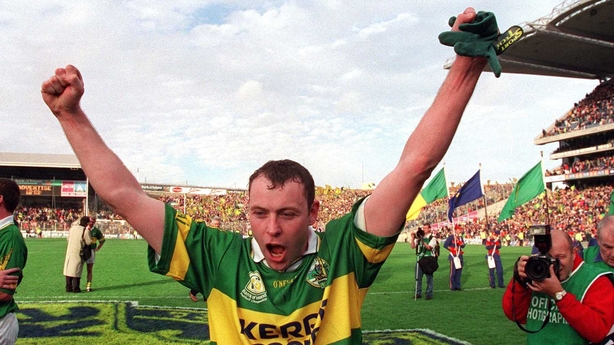 After 11 years in the wilderness, Kerry re-emerged, with Séamus Moynihan introducing himself with telling effect to claim his first All Star in 1997. He got his second in 2000, though that was at full-back in a campaign that ended with him named Footballer of the Year.
Moynihan's selection at full-back in the All-Star football team of the Sunday Game era means he has been excluded from this vote.
In his second coming as Kildare boss, Mick O'Dwyer steered the Lilies to an All-Ireland final, while also getting the most out of Glenn Ryan who claimed back-to-back All Stars at number six.
The west awoke again when Galway claimed two All-Ireland titles in the space of three years. In 2001, Declan Meehan was named Footballer Of The Year to go alongside a successive All Star.
Our journey through the four decades continues. Ulster dominance comes to the fore again, but with Kerry carrying the fight after emerging from that Tyrone swarm in 2003.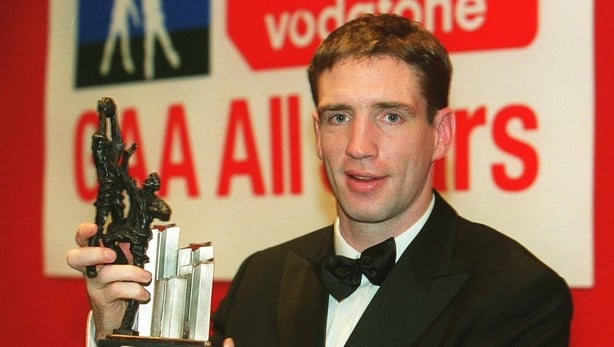 Armagh's Kieran McGeeney (Footballer of the Year in 2002) and Aidan O'Rourke starred for the Orchard County, while Tyrone had Conor Gormley, Philip Jordan and Davy Harte as mainstays of their defence in a decade where both counties between them claimed four All-Irelands. Perhaps, they should have won more.
One of the standout players of the noughties Kerry's Tomás Ó Sé, not only for his defensive duties, but for his athleticism in driving up the pitch. Five All Stars and a Footballer of the Year recognition bear testament to his talents.
Other players across the decade worthy of a mention are Roscommon's Francie Grehan, Tom Kelly of Laois, Westmeath's John Keane and the Cork All-Ireland winning trio of Paudie Kissane, Graham Canty and John Miskella, who were involved when the first All-Ireland of the new decade was handed out.
And so to the latter years. Karl Lacey, so influential in helping Donegal go all the way in 2012, has four All Stars and Footballer of the Year silverware to his name. Ryan McHugh, more noted as an attacker, was an All Star half-back in 2016.
While Mayo's hard luck story goes on, reliable defenders like Lee Keegan (2016 FOTY), Colm Boyle and Patrick Durcan have displayed a level of consistency that is hard to ignore.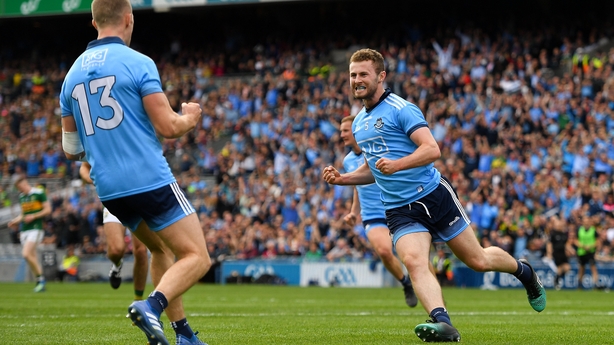 As for the team of the last decade - Dublin - so many names have stood tall on this line.
Kevin Nolan, Cian O'Sullivan, James McCarthy, Jack McCaffrey (2015 FOTY) and Brian Howard all power houses in driving the Dubs engine forward.
We need your consent to load this 123FormBuilder contentWe use 123FormBuilder to manage extra content that can set cookies on your device and collect data about your activity. Please review their details and accept them to load the content.Manage Preferences